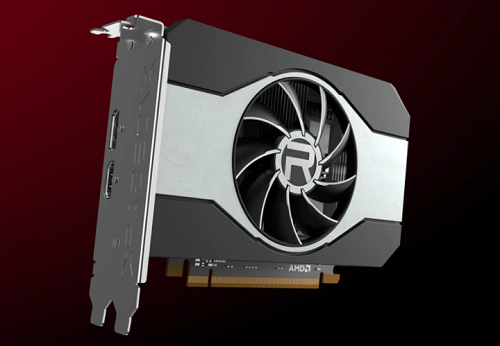 The latest addition to the AMD RDNA 2 family, the Radeon RX 6500 XT graphics card, is now available in the Philippines. Built with next-gen gaming and leading features in mind, the Radeon RX 6500 XT is designed to make incredible 1080p AAA and esports gaming experiences accessible to legions of new and existing PC gamers.
Harnessing the 6nm process technology, the Radeon RX 6500 XT brings exceptional 1080p performance and vivid visuals together in a compelling package for the largest PC gaming segment with leading value and capabilities. The Radeon RX 6500 XT brings features from higher-end AMD graphics cards to mainstream gamers – it's the first mainstream graphics card to offer DXR raytracing.
ALSO READ: MSI AMD Radeon RX 6600 XT Graphics Cards Revealed
Other features include:
The AMD Radeon RX 6500 XT is expected to be available at global retailers/retailers from AMD board partners including ASRock, ASUS, Biostar, Gigabyte, MSI, PowerColor, SAPPHIRE, XFX and starting at an SRP of P13,500 VAT inclusive.