I have posted at least a few articles about my experiences with the ASUS ZenFone 5. If you haven't read them yet, the pre-launch First Impressions can be read here: https://digitalreg.net/first-look-asus-zenfone-5-first-impressions-specs/ and my recent one is found here: https://digitalreg.net/second-look-asus-zenfone-5-second-impressions-specs-antutu-benchmark-price/. I know this is already overdue, so here is my much-awaited ASUS ZenFone 5 Review.
ASUS ZENFONE 5 REVIEW SPECS:
| OS: | Android 8.0 Oreo with ZenUI 5 |
| --- | --- |
| Processor: | Qualcomm Snapdragon 636 Octa-Core processor | Adreno 509 |
| Display: | 6.2" Full HD+ IPS Display, 2.5D Curved Glass |
| Wireless Connections: | LTE-A, Bluetooth, WiFi 802.11, A-GPS, GLONASS |
| Memory: | 64 GB Internal Storage expandable with a Micro SD Card up to 2TB, up to 4GB RAM |
| Connectors: | USB Type-C |
| Cameras: | 12 Megapixels Sony IMX363+ 8 Megapixels f/1.8 (Main Cameras), 8 Megapixels f/2.0 120 degrees wide-angle (Front) |
| SIM Card Slots: | 2x Nano SIM Cards required |
| Battery: | 3,300 mAh |
| SRP: | P19,995.00 |
THE LOOKS AND FEEL
I have raved about its looks in my previous posts and I am still raving about it up to now. Its slim form-factor with almost a bezel-less display makes it look like a first class phone – the kind that you bring to meetings with fellow high-powered businessmen or socialize in black-tie events.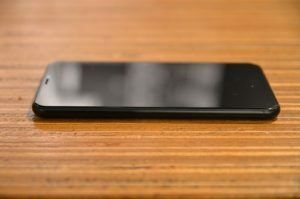 The ZenFone 5 package comes with a silicon case but I refuse to use it since I want to enjoy using the phone naked. Thing is, we all know that's a risky thing to do. I have accidentally dropped the phone several times on the floor – the last time was just awhile ago when I fell asleep here at Starbucks. After wiping the ZenFone 5 it looked new and elegant again. For everyone's sake, I still suggest to use it with a case.
THE DISPLAY
The ZenFone 5's screen is the biggest I've used since the humongous ZenFone Laser 6. ASUS did a good job of squeezing a screen of 6.2 inches with Full HD+ resolution and 19:9 aspect-ratio in a body that used to have 5-inch screen displays years ago.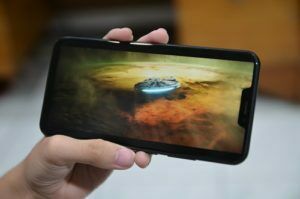 Screen is really great, so great I used the phone as my video player for the past weeks. Colors were vivid and crisp. The screen is a waste with its boring wallpaper so I downloaded a new one from the Themes app. It now looks awesome whether on a lock screen or at the home screen.
About the notch issue? Again, I don't give a damn, and no, there's no way to make it disappear. Deal with it.
THE PERFORMANCE
In my Second Look post, I mentioned about my disappointment with the ZenFone 5's low Antutu Benchmark score. What I almost forgot was to turn on the A.I. Boost found in the Quick Settings Menu. Here's the result:
From my previous score of 116,315 it jumped to 137,728 which is a big improvement. Having the A.I. Boost turned on the whole time did not affect my phone's battery life no matter how I used it.
The Qualcomm Snapdragon 636 processor is an excellent choice by ASUS for the ZenFone 5. Together with the 4GB of RAM, it was able to manage all my apps without any hiccups. Swiping notification bar or the apps drawer were smooth as butter. I did not encounter any apps crashing on the phone within my review period. I played several games on the ZenFone 5 like Tekken, PUBG Mobile and Mobile Legends and all performed exceptionally well. I adjusted PUBG Mobile's settings to high and there were some slight stuttering which doesn't affect the gameplay that much.
THE CAMERA
The ASUS ZenFone 5 is composed of two cameras: 12 Megapixels with Sony IMX363 sensor and 8 Megapixels with 120 degree wide-angle lens. It took sharp photos and thanks to the AI Camera it was able to adjust to various subjects like portrait, food, landscape, and others. These are some sample shots taken below:
While I like having a wide-angled lens for landscape photos, I noticed it wasn't sharp as I thought it would be. That's the only negative I've seen for the main cameras. For its price-range, having these cameras on the ZenFone is worth it.
I didn't take too much selfies since this is not marketed as a selfie phone. The results looked good to me:
THE BATTERY LIFE
The ASUS ZenFone 5 is equipped with a 3,300 mAh battery. Even with A.I. Boost turned on the shortest usage I had was around a little over 12 hours with 12% of juice left.
The longest time I had was 19 hours with 3% left.
I'm averaging 15-16 hours a day before I charge the phone during bedtime.
DR'S CONCLUSION ON THE ASUS ZENFONE 5 REVIEW
The ASUS ZenFone 5 is what the ASUS ZenFone 4 should have been. ZenFone fans who were disappointed last year are now rejoicing with the return of the true ZenFone – a premium phone with excellent performance at a friendly price. There's nothing more I could ask for but I would like to give the ASUS peeps a HIGH FIVE! The ASUS ZenFone 5 review also receives a DR Choice Award which means I highly recommend this phone for people to buy.
PROS:
Slim form-factor makes it look like a First Class phone
Screen display is vivid
Performance is fast and smooth. Great for mobile gaming.
Camera is almost excellent for its price point.
Great value of a mid-range phone for a great price.
CONS:
Photos taken with the wide-angled lens aren't sharp enough.
Special thanks to Commune for letting me take photos at their coffee shop. They are located at  36 Polaris St., Poblacion, Makati.