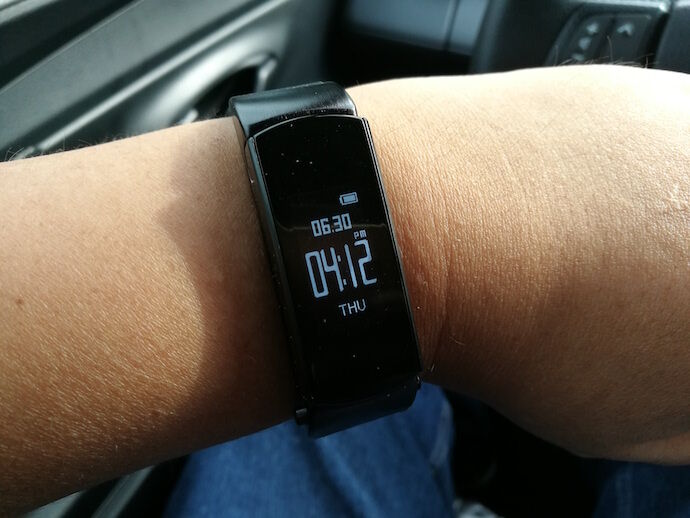 I brought a lot of gadgets with me for my trip to Taiwan recently, and one of those is something I won't have to carry, but rather wear. Cherry Mobile has released a couple of watches in the past few years, but their latest release called the Cherry Fit is the classiest I've seen so far.
THE UNBOXING
Inside the package of the Cherry Fit is the watch, Micro USB cable, USB Charger head, extra earpiece (what is it for, I'll answer later), and the user's manual.
THE LOOKS AND FEEL
The Cherry Fit looks like a handsome watch. The black color looks formal and masculine and those were the reasons why I chose it over the brown color, which also looks elegant but I think is better suited for the ladies. Having said that, I think it's okay to use the watch for everyday walking. However, using it for a more active lifestyle like running may affect the leather strap. Leather and sweat don't mix well, ya know. Good thing is the strap can be replaced with a more suited one for sports or any strap that may suit your wardrobe.
THE PERFORMANCE
I used the watch on the first day of my trip. It's quite simple to use, just swipe it upwards to see how many steps the user has taken, another swipe for running which also has a timer, and it also shows how many calories were burned.
With the help of the Cherry Fit app downloadable for free on the Google Play store, it was able to track my activities. Users can check their daily progress or view them monthly.  Not sure about the accuracy, but it seems alright to me.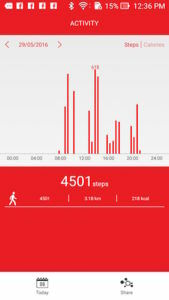 While this feature may already suffice for some users, I wished that they've also included a sleep tracker like the Huawei Band. Most wearables nowadays include this feature because they're aware that sleep is also important.
WAIT, WHAT? IT'S ALSO A BLUETOOTH HEADSET?!
The body of the Fit is detachable and can be used as a bluetooth headset! It's kinda challenging to place it in my ear no thanks to its flat earbud but I was able to get the hang of it after several use. Surprisingly, the headset is very audible as I'm able to hear the caller's voice. I can't use it for listening to music but that's okay.
THE BATTERY LIFE
Charging the Fit requires removing the headset and attaching the Micro USB cord to its slot. Charging takes around 2 hours then you can start using it again. Sadly, my biggest caveat for the Fit is its battery life. I have to charge the Fit after 2 full days of usage. What makes it worse is using the bluetooth headset for calls will make the battery life shorter. I've been using smartwatches for 2 years and my requirement is at least 5 days of usage. 2 days is a deal breaker for me.
DR'S CONCLUSION
The Cherry Fit is a nice watch but the lack of sleep tracker and short battery life makes me want to stick to my current watch. Nevertheless, I can still recommend this to people who have never used a wearable before. You can't go wrong with the design and it will impress others with its extra features.
YAYS
Good looking watch
Changeable straps
NAYS
No sleep tracker
Short battery life