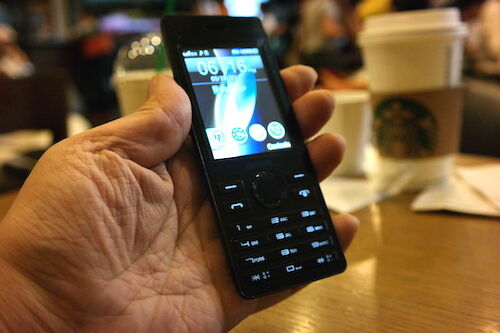 This might be my first ever review of a feature phone (I've only featured several before, not actually reviewed them.)

I'd like to give a chance for these kinds of phones to be featured on my blog. Mind you, these phones are still being used by all sorts of people. Since Gionee asked me if their S96 can be given a chance to be reviewed on DR on the GO, I gladly obliged.
SPECIFICATIONS:
THE UNBOXING
The contents inside the box of the Gionee S96 include the unit, USB cable, USB Charger Head, battery and headphones.
THE LOOKS
I have nothing to say but good things about the style of this phone. The black gunmetal exterior combined with its sleek form-factor is a winner in the looks department. It looks so gwapo and I can imagine myself using the S96 during black-tie events. The black-overall looks formal but it can certainly go well with a more casual getup. The S96 also comes in white/silver which I think the ladies might prefer over the black variant, and I'm sure they will instantly love it given its sexy look.
The width of the S96 is at 7.4mm which Gionee claims to be the world's slimmest feature phone. It's so easy to carry it can be easily placed inside your shirt pocket.
THE PERFORMANCE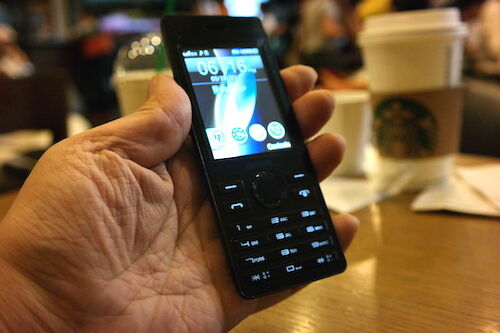 Don't let this feature phone give you an impression that it cannot do anything else aside from calling and texting. The phone has Java apps pre-installed like Facebook, Twitter and even games so you can kill time by playing with the S96. The menus on the phone are easy to navigate and texts displayed are easily readable. Managing 2 SIM cards for calls and SMS are straightforward so users who are looking for a Dual-SIM phone should not find it hard to use.
The S96's speakers are quite audible so you can play your MP3 files stored on the memory card, which can handle up to 32 GB. For those quick picture taking sessions, it comes with a 2 Megapixel camera. I only used this phone to house my PLDT Landline Plus Prepaid so my battery life lasted a few days. If you are going to use your data connection for the built-in social media apps then expect to charge it within the day.
DR's CONCLUSION
If this phone was released in 2003, this would have been priced around at least Php 10,000.00. Thankfully we're in the year 2014, and the S96 only cost Php 1,790.00. I loved using this as my secondary phone and proudly flashing it in public places. If you wanna look fab with using a feature phone, I suggest you go ahead and buy the Gionee S96.
YAYS
Slim, Pogi form factor
Easy to use
Very affordable
NAYS