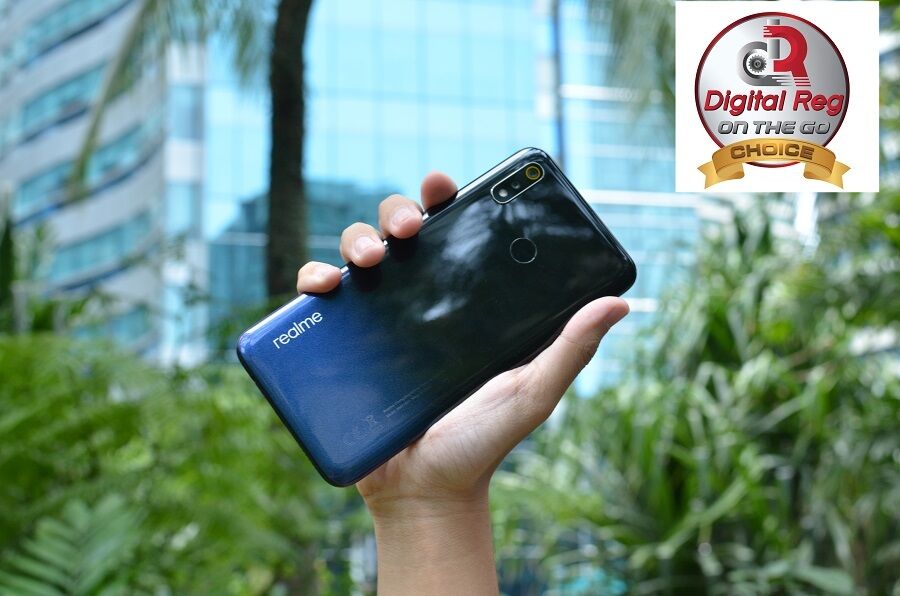 Honestly, do phone prices make you cry? Just to get a phone that is fast, has a great camera, and a long battery life some would tend to fork out a ton of money for it. Fortunately, you no longer have to do so, as the Realme 3 review is now here. Now, you're about to find out how a budget friendly phone could have almost everything you could possibly need.
REALME 3 REVIEW SPECS:
Realme 3
OS:
Android 9.0 Pie
ColorOS 6
Processor:
MediaTek Helio P60
Octacore:
4x Cortex A73 @2.0 GHz
4x Cortex A53 2.0 GHz
Mali-G72 MP3 GPU
Display:
6.2" IPS LCD
720 x 1520
19:9 dew-drop notch
Wireless Connections:
LTE, Bluetooth 4.2, WiFi 802.11 b/g/n, A-GPS, GLONASS
FM Radio
Memory:
4 GB RAM + 64 GB internal
3 GB RAM + 32 GB internal Storage expandable up to 256 GB via microSD Card (dedicated slot)
Connectors:
microUSB 2.0, OTG Support
3.5mm audio jack
Cameras:
Rear: 13 MP f/1.8 + 2 MP depth sensor
Front: 13 MP f/2.0
Security:
Rear-mounted fingerprint sensor
Face unlock
SIM Card Slots:
2x Nano SIM Cards
Battery:
4,230 mAh
SRP:
3 GB + 32 GB: P6,990 (Online Exclusive)
3GB + 64 GB: P7,990
4GB + 64 GB: P9,990
UNBOXING: REALME 3 REVIEW
Unboxing the Realme 3 reveals the phone, silicon case, USB cable and charger. I was looking for a pair of earphones which usually comes with new phones but I was told Realme doesn't include them to lower their prices.
DESIGN: REALME 3 REVIEW
The Realme 3 features a dewdrop notch for the front camera, which gives more fluidity compared to a rectangular or squared notch we see in other phones
The back cover contains a black to blue gradient, and when it's exposed to light, the blue turns purple. The back cover is made of plastic that gives off a glassy effect, which is lightweight, perfectly easy for hands. However, the phone has a tendency to leave lots of fingerprint marks, and after some time of use, it gets quite slippery. Still, it can be remedied through the use of the silicone case that comes with it.
The back contained a vertically placed dual camera and a fingerprint sensor placed in the middle.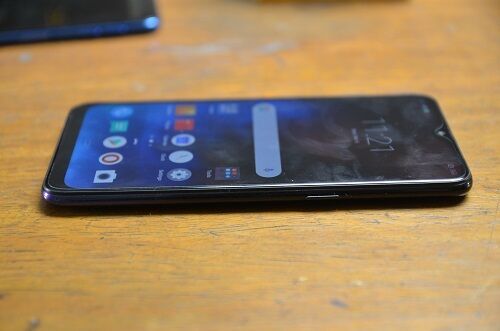 The volume buttons are placed on the right, while the power button is placed on the left.
Found at the bottom of the phone are speakers on the left, a microUSB port on the center and a 3.5mm headphone jack on the right. I was surprised when I found that that Realme had opted for a micro USB port rather than than a Type C.
Overall, I found the design of the Realme 3 quite attractive. It doesn't make me feel I'm using a phone that's worth less than P10,000.
DISPLAY – REALME 3 REVIEW
The Realme 3 has a 6.22″ display with a 720×1520 HD+ resolution, which is not too shabby. Since lots of YouTube videos I watch are in 1080p or higher, I do sometimes feel hindered since I could not stream the video on its highest quality setting. Whilst using the phone under the bright sun, I would say the brightness does not fair quite well.
Given its price, I think the display is alright. Besides, there are a lot of users who couldn't care less if the videos they watch are on HD or Full HD.
PERFORMANCE – REALME 3 REVIEW
The benchmark scores of the Realme 3 are very impressive! It performed better than most of the phones we reviewed in the mid-range segment. The Helio P60 processor is already a year old, but it can still slug it out with newer phone models.
Unlike my previous phone, an ASUS Zenfone Live which is similarly priced as the lower variant of the Realme 3, I felt I'm on a major upgrade. Phone was definitely faster and fluid thanks to its Helio P60 processor and Color OS 6. I enjoy having 64GB of storage, and if I want more space, I can use a Micro SD card maxed to 256GB. I could finally download all the apps and games I want to without any storage restrictions. Along with the 3GB of RAM, It felt like gaming became much more of a breeze due to the absence of lag.
It's my first time using a phone with a fingerprint scanner and facial recognition and I am so engrossed by it! It's fun and at the same time makes me feel a lot secured.
I played a lot of Asphalt 8 and Soul Knight and casual games like Superstar BTS and I'd like to say I really enjoyed playing them on the Realme 3! Asphalt was very smooth and didn't encounter any lags at all, unlike my previous phone. PUBG Mobile should play well with the Realme 3 since it has the same processor as the other phones we've tested before like the OPPO F7, F9, and Cherry Mobile Flare S7 Plus.
CAMERA – REALME 3 REVIEW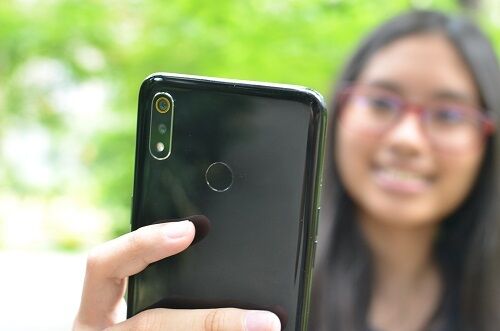 Nowadays, multiple cameras are becoming the trend for smartphones, and the Realme 3 is no exception. It sports a pair of cameras at the back : one 13MP main camera and a 2MP depth sensor, along with a 13MP selfie cam. I've been excited to try them out, so here are the sample photos.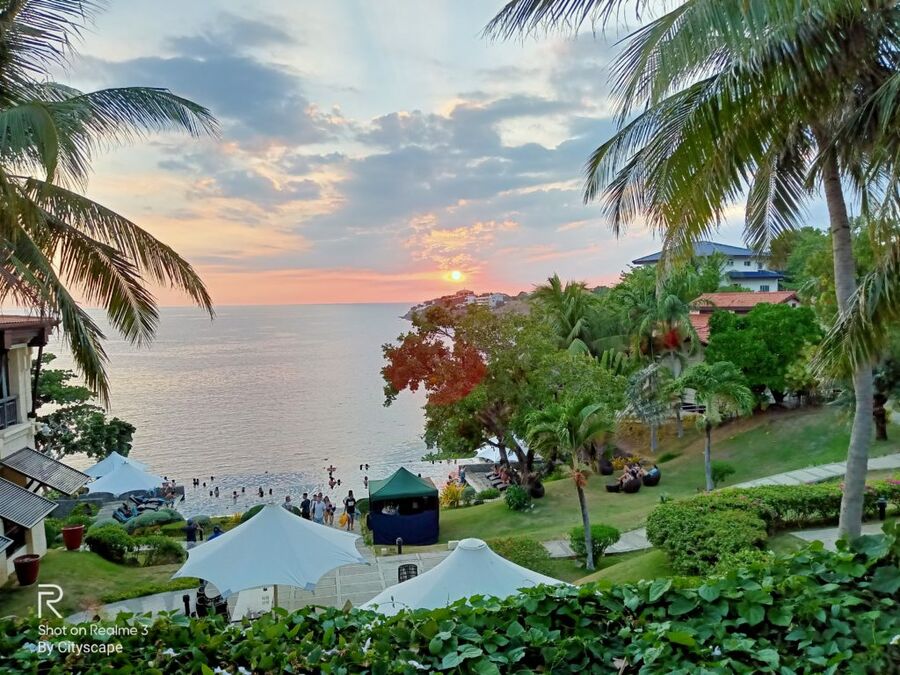 The Realme 3's camera has a good portrait mode, with good subject separation and colors which are vivid and bright.
Chromaboost
A little pop of color goes a long way. Through Chromaboost, the color of the pictures were enhanced, thus making the colors brighten and stand out more. Although it does not make much of a difference under bright light, it makes the colors of photos with moderate lighting, more vivid and brighter.
Front Camera
Surprisingly, the 13MP selfie camera's beautification mode did a decent job in removing some blemishes from my face without overdoing it.
Nightscape mode
Nightscape mode allows the user to take photos under low light or even during night time. In my opinion, I prefer night time shots using the HDR mode due to overbrightening by the nightscape mode. Instead, It does a better job in enhancing photos with low light rather than photos taken at night time.
BATTERY – REALME 3 REVIEW
The Realme 3 contains a 4230mAh battery that lasts more than a day. I was pleasantly surprised that Realme wasn't all talk with the battery life, I really felt its capacity. Early morning to late night usage? Not a problem. In a span of 15 hours from 100 to one percent, I was able to play games, stream YouTube videos, read manga, go through my social media accounts and more. I would say this is great for people who have to be on their phones constantly throughout the day.
CONCLUSION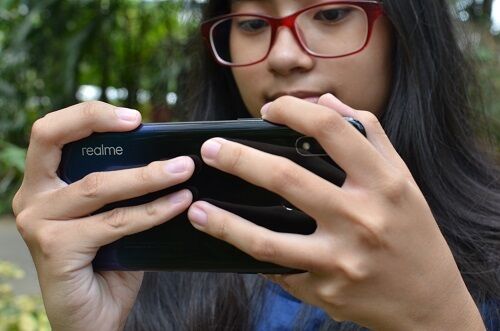 It has been quite a ride reviewing the Realme 3, and I quickly came to realize that it is a versatile phone. Since it has a long battery life, you could play mobile games and scroll through your social media accounts all day. Its camera could take lots of good shots and videos wherever you go. I would recommend this to anyone who needs a great phone without spending a fortune.
PROS
Long battery life
Great Camera
Quick Fingerprint Scanner and Facial Recognition
Performance
Very Affordable
CONS
Speakers can get easily muffled
Brightness does not do very great under bright light
Streaming is limited to 720p