This pandemic has made me play more mobile games than any of the previous years combined. One of the reasons why I get to play more is because I had the opportunity to review the best smartphones with excellent hardware. This year alone, I got to review the top two gaming smartphones. The first one was the ROG Phone 2 which I reviewed couple of months ago. Guess what the second one is? Yes folks, we got the ROG Phone 3 review unit! As an ROG fan, I've been salivating on the idea of buying the ROG Phone 3 without reviewing it. However, our friends from ASUS Republic of Gamers approached me about the idea of reviewing the ROG Phone 3 first, which of course I agreed. Besides, the ROG Phone 3 is already sold out and it would take me at least a month before stocks arrive again.
ROG PHONE 3 SPECS:
OS:
Android 10 with ROG Gaming UI
Processor:
3.1 GHz Qualcomm Snapdragon 865+ Octa-Core processor | Adreno 650
Display:
6.59" 1080x2340 Full HD+ AMOLED Display with 144Hz refresh rate, Corning Gorilla Glass 6
Wireless Connections:
5G, Bluetooth 5.1, WiFi 802.11 a/b/g/n/ac/6, NFC, A-GPS, GLONASS
Memory:
512GB Internal Storage, 16GB RAM
Connectors:
USB 3.1 Type-C (side), USB 2.0 Type-C (bottom)
Cameras:
64 Megapixels f/1.8 wide + 13 Megapixels f/2.4 ultra-wide + 5 Megapixels Macro (Main Cameras), 24 Megapixels f/2.0 (Front)
SIM Card Slots:
2x Nano SIM Cards required
Battery:
6,000 mAh
SRP:
Classic Edition 512GB/16GB - P54,995.00
Classic Edition 512GB/12GB - P49,995.00
Strix Edition 128GB/8GB - P39,995.00
Strix Edition - P34,995.00
THE UNBOXING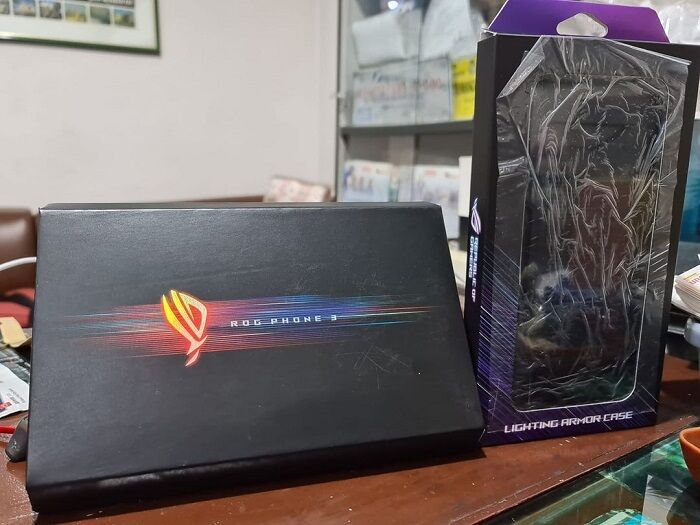 Ah yes! The familiar hexagon-shaped black box is back but with an updated design. Surface of the box appears to be smoother with schematics outlined in RGB colors. The outer part of the box acts like a sleeve. I also received the ROG Lighting Armor Case which I also used during the evaluation period.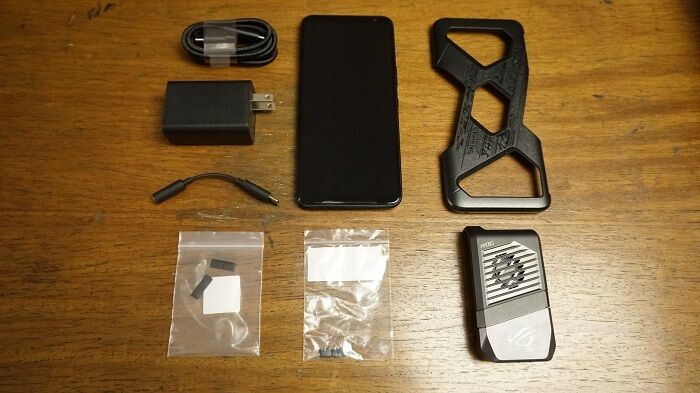 Inside the box are the ROG Phone 3 review unit, Aero case, Type-C USB Cable, USB Charger, 3.5mm headphone jack to USB adapter, AeroActive Cooler 3, two extra rubber covers for the AeroActive Cooler 3 port, User Manuals, ROG stickers and the SIM Card ejector.
THE LOOKS AND FEEL
I am still quite fresh from reviewing the ROG Phone 2 so I can tell if I noticed anything new with the ROG Phone 3. The size and weight of the phone are almost, if not exactly the same. Personally, I prefer this size because I like having bigger phones for watching videos and gaming. The stereo speakers were retained on the top and bottom areas of the phone. They used to have gold accents in previous versions but now it's all black.
The volume controls and power button are found on the right side of the phone, the latter can be easily identified by its red color. Also found on this side are the air triggers which are pressure sensitive sensors that act as buttons for gaming.
On the left side is the port for the AeroActive Cooler 3. Attaching the accessory will help keep the phone cool while in a middle of an intense game. A USB Type-C cable and 3.5mm headphone can be plugged in to the AeroActive Cooler 3. On the upper part of the phone is the SIM card tray which can accommodate two Nano SIM cards.
A USB Type-C port is placed at the bottom. Unfortunately, the 3.5mm headphone jack has already been removed but you can still use your favorite headphones by using the 3.5mm headphone jack to USB adapter included in the package.
The back panel now has a seamless design which I really dig. It looks less radical compared to previous ROG Phones, but that doesn't mean it looks less of a gaming phone. It still has the cyberpunk schematics outlined combined with the elegant glass back panel. Of course, the ROG logo is placed at the center with RGB colors lighting up for added special attraction. Also noticeable are the longer camera module on top which houses three lenses and dual LED flash.
THE DISPLAY
Nothing has changed in the ROG Phone 3's size so the display remains the same. Honestly, I don't think they need to make any adjustments to its screen size – I feel it's perfect for mobile gaming. It still has a Super AMOLED display with a 2340 x 1080 Full HD+ resolution and a screen ratio of 19.5:9. Like the previous version, it is also coated with Corning Gorilla Glass 6.
While it seems that nothing has changed in the display, its screen refresh rate was increased from 120Hz to 144Hz. That's insane! Fast-paced PC Gaming is now on mobile! As of this moment, there are a lot of Android games that supports these fast refresh rates. And as I've said before after owning a gaming laptop with a 144Hz refresh rate, you ain't going back to 60Hz! If you are concerned about the battery life, the refresh rate can be set to Auto or you can manually set to 60, 90, 120 or 144Hz.
THE PERFORMANCE
This is my favorite part of the review. I'm a sucker for the fastest Qualcomm Snapdragon processors, and as always, the ROG Phone 3 has the best and fastest processor in the world under its hood. The 3.1 GHz Qualcomm Snapdragon 865+ processor is a f####n' screamer and I am freakin' blown away by its benchmark tests. Take a look at these results:
These results blew away the ROG Phone 2 or any smartphone with a Snapdragon 855 processor. It made me even more excited to use the ROG Phone 3 review unit as my daily driver. Nothing can go wrong if you have a supercharged processor combined with a massive 512GB of Internal Storage and 16GB of memory. All of my apps whether for work or leisure worked flawlessly with this gaming phone. I can even leave a couple of games open to check on my Facebook feed or messages then jump back in to the game.
It felt so good to play again on a ROG Phone! I installed my usual games like NBA 2K20, Call of Duty Mobile, and Asphalt 9 Legends. Also installed Real Racing 3, Dead Trigger 2 and The Sims. I haven't played Mobile Legends since last year but I also installed just for the heck of it. I maxed out all the graphics and video settings I could find in those games and proceeded to play.
The gameplay experience for the first three games were very similar to the ROG Phone 2 – they were all super smooth and not a single hiccup was experienced whenever I played those games. Framerates were obviously higher than my other smartphones so I'm not missing any action. I did use Air Triggers on FPS games to shoot at enemies but I am more comfortable shooting with my thumbs. I did use Air Triggers a lot when I played Dead Trigger 2, which also supports 144Hz refresh rate. Real Racing 3 was like playing a PSP back in the 2000s. I showed some friends by playing the game on the ROG Phone 3 review unit and their jaws dropped in amazement! Take a look at the video below:
I usually have X Mode turned on most of the time to boost up my gaming experience. However, this boost in performance makes the ROG Phone 3 hotter than usual. This is where the AeroActive Cooler 3 comes in handy. When the AeroActive Cooler 3 is attached, the fans turn on to help cool down the phone. Thanks to the ROG Phone's Armoury Crate, I can monitor the phone's temperature as well as FPS, battery, memory all in one place. Here's a table of the games I played with X Mode On/Off and AeroActive Cooler 3 Attached:
| GAME | XMODE | AAC | TEMP |
| --- | --- | --- | --- |
| Call of Duty Mobile | ON | Attached | 38 Celsius |
| | ON | Not Attached | 39 Celsius |
| | OFF | Attached | 36 Celsius |
| | OFF | Not Attached | 37 Celsius |
| NBA 2K20 | ON | Attached | 47 Celsius |
| | ON | Not Attached | 50 Celsius |
| | OFF | Attached | 41 Celsius |
| | OFF | Not Attached | 46 Celsius |
NBA 2K20 with all graphics set to maximum can be really hot with X Mode on but the AeroActive Cooler 3 has just proved its effectiveness cooling it down by 3 degrees Celsius. ASUS has also improved the cooler's design by adding a stand. How neat!
This is the second time I'm reviewing a smartphone with 5G connectivity which is another reason why I'm excited about the ROG Phone 3. 5G has just been enabled by the two telcos and there are areas that have this signal already. I used my SMART Signature Postpaid SIM on the ROG Phone 3 and I'm getting super fast download speeds. I know it's not yet widely available, but it's nice to have a phone that's already future proof. Besides, SMART is ramping up their 5G cellsites as much as they can. You can find their 5G areas here.
THE CAMERAS
ASUS added a third lens in the ROG Phone 3. Comprised of a 64 Megapixel main camera, the ROG Phone 3 can take really good pictures thanks to the years of experience developing their ZenFone line. Its 13 Megapixel lens can take wide-angle shots while the recently added 5 Megapixels is for Macro photography. They take good photos under daylight though I noticed some of my shots during nighttime have some noise in them. The cameras are just good enough for occasional photos but they are definitely not at par with the likes of the Samsung Galaxy S20 Ultra or Huawei P40 Pro. Here are some sample photos: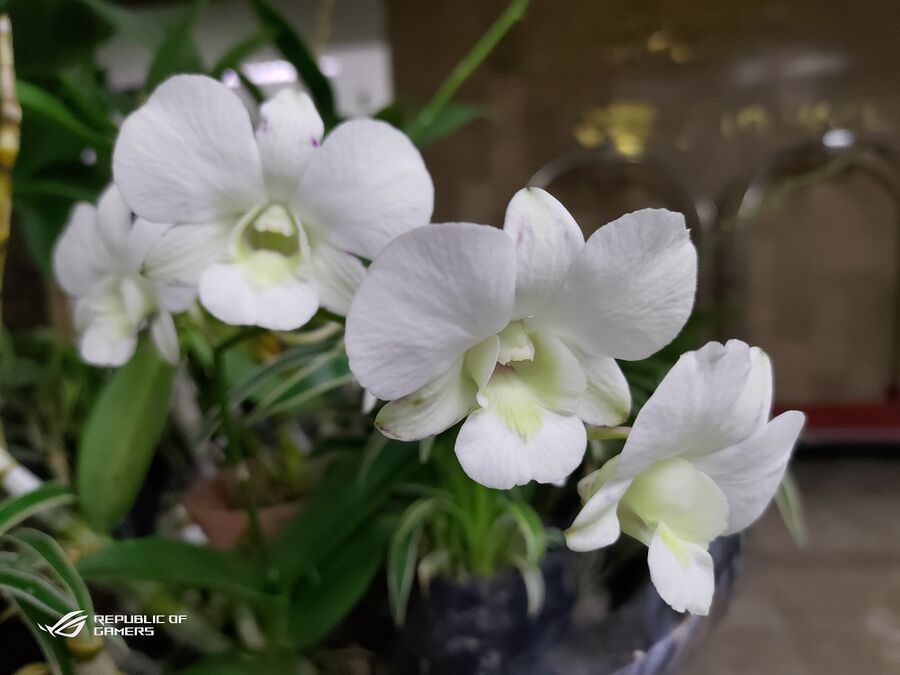 THE BATTERY
The ROG Phone 3 has a large 6,000 mAh battery similar to the ROG Phone 2. On a normal day involving 3 hours of streaming videos, Spotify and social media, 1 hour of mobile games can last a day. However, playing a lot of games can drain the battery quite fast, especially if it's on X Mode. 5G can also be a factor too. I suggest bringing a powerbank at least if you are going to play a lot on the ROG Phone 3.
DR'S CONCLUSION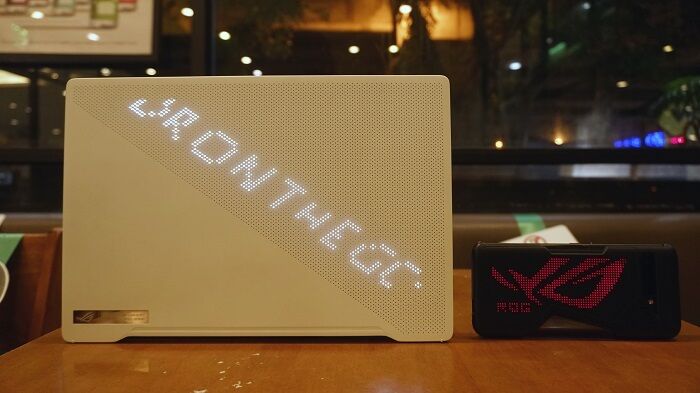 I was already tempted to purchase an ROG Phone 2 after my review. Now that I am done with the ROG Phone 3 review, I am lusting to purchase one so I can play mobile games wherever I go. The 512GB/16GB Classic Edition has a price tag of P54,995 is cheaper than the flagship smartphone I bought last March. If it's too pricey for your budget, the Strix Edition is more affordable at P39,995.
More information about the ROG Phone 3 can be found at the ASUS website: https://www.asus.com/Phone/ROG-Phone-3/
PROS:
I like the more seamless design than the previous two ROG Phones
144Hz screen refresh rate
Qualcomm Snapdragon 865+ baby! Supah dupah fast!
5G Connectivity
AeroActive Cooler 3 now has a stand
CONS:
3.5mm headphone jack was removed
Phone can get really hot sometimes while on X Mode
No IP rating
No Wireless Charging