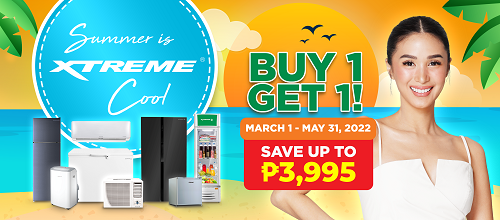 XTREME Appliances announces the launch of its 2022 summer campaign, "Summer is XTREME Cool".  The campaign focuses on its cooling line-up: Aircon, Refrigerator, Freezer and Chiller and will run from March 1, 2022 – May 31, 2022. The summer season is fast-approaching, beat the heat with XTREME Appliances' cooling appliances. Purchase any of the participating products and get one appliance for FREE. Customers can enjoy up to P3,995 savings in the said period.
XTREME Appliances' cooling line was made for Filipinos to experience quality products without breaking the bank! So if you're starting your summer negosyo or just on the lookout for a new cooling appliance for your home, you shouldn't miss out on these exclusive deals! You'll get to save big on discounts and electricity bills as the products also save up to 60% of energy.
Here are some items you may want to consider!
With the summer heat already here, why not buy a brand new aircon? The XTREME COOL 1.0HP Window Type Inverter Aircon can cool your room especially during those hot hours of the day. And since it comes with a built-in inverter, you wouldn't have to worry about your electricity bill. The suggested retail price is P25,800 but thanks to the Summer is XTREME Cool campaign, you get a discount of P2,995! Not only that, you get to have a FREE Bundled Stand Fan for the aircon purchase.
If you need a split-type aircon unit, XTREME has you covered. The XTREME COOL 1.0HP Split Type Inverter Aircon is available for P26,800. Again, with the Summer is XTREME Cool discount, you get P3,995 less from the original price! Plus you get a FREE 20L Microwave Oven! How's that for a deal?
Check out the rest of these Summer is XTREME Cool deals: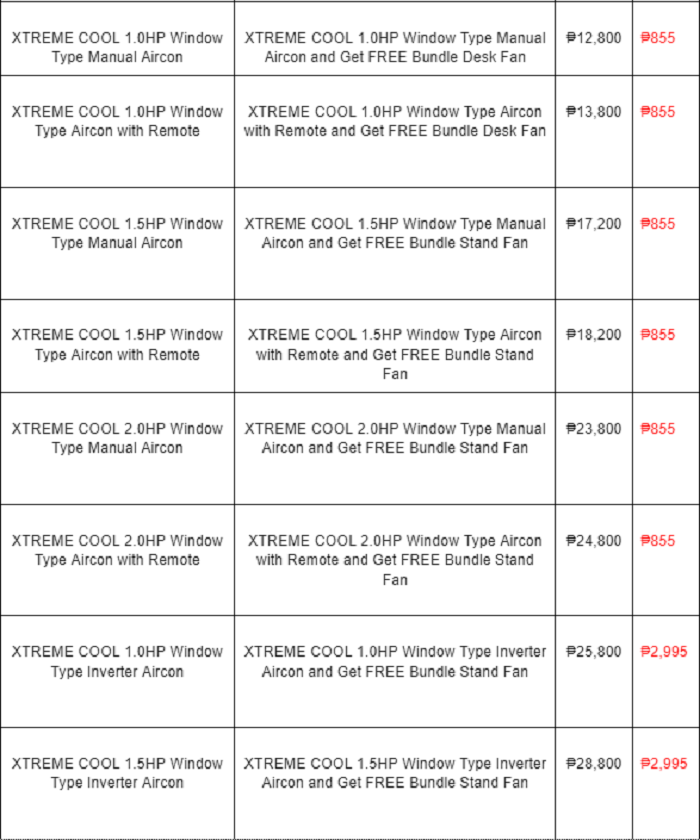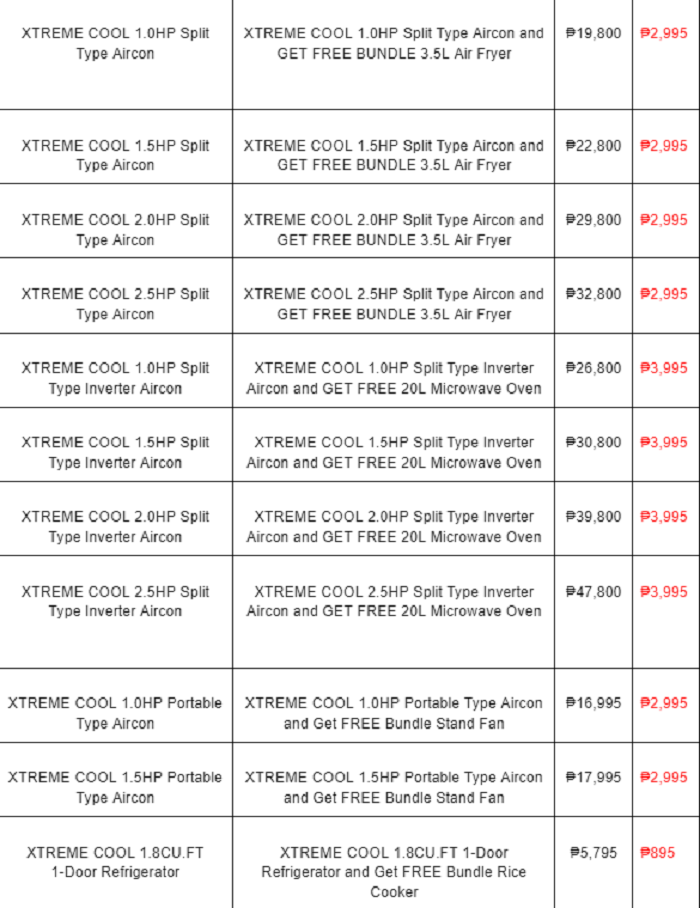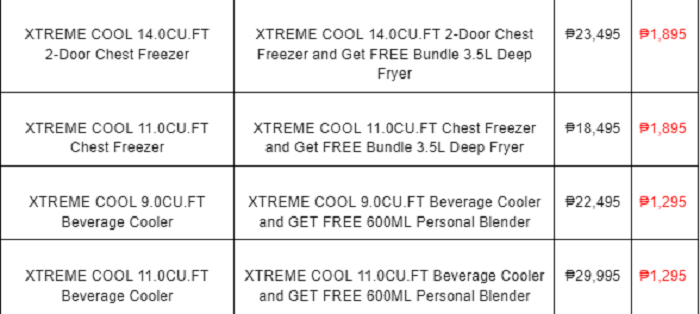 The promo is available at over 400+ XTREME Appliances stores nationwide.To know the nearest participating store in your area, please visit XTREME Appliances Facebook page. For the full list of products and exclusive discounts, please visit XTREME on Website, Lazada, and Shopee e-commerce.