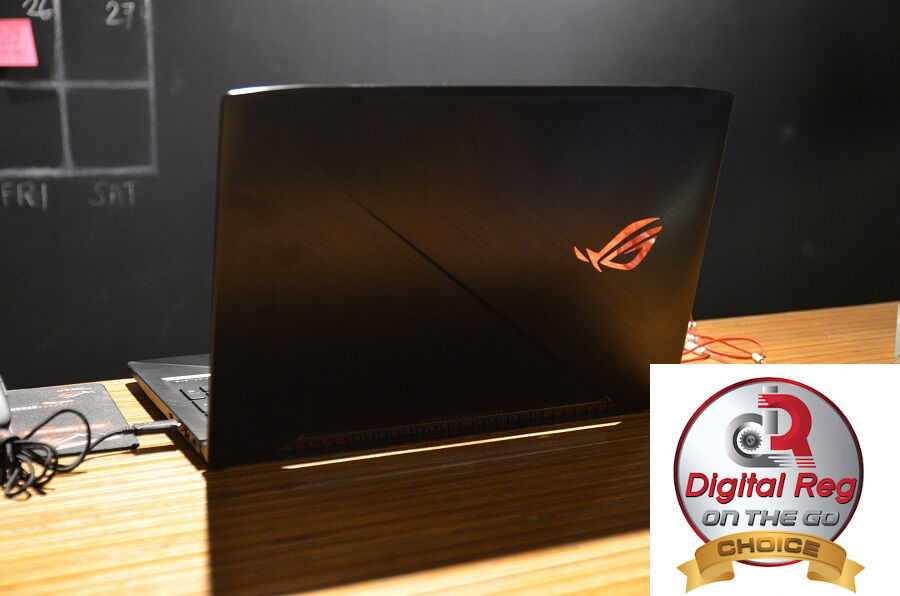 I've been using my ASUS ROG Strix GL502VS for around a couple of months now. Even if it's quite an old model, its specs are unmatched even by mid-range gaming laptops. However, I've gotten some inquiries from friends about gaming laptops that doesn't cost an arm and a leg. I haven't reviewed anything from that segment yet so I requested our friends from ASUS Philippines to lend me a review unit of the ASUS ROG Strix GL503VD.
ROG Strix laptops including the GL503 have different variations. The review unit that I have is the VD variant which specs you can see below.
ASUS ROG STRIX GL503VD SPECS:
| OS: | Windows 10 |
| --- | --- |
| Display: | 15.6-inch full HD display, 60Hz, NVIDIA G-Sync technology, 1920 x 1080 resolution 16:9 |
| Processor: | Intel Core i7-7700HQ processor |
| GPU: | NVIDIA GeForce GTX 1050, with 4GB GDDR5 VRAM |
| Storage: | SATA 1TB 7200RPM 2.5' HDD, SATA3 128G M.2 SSD |
| Memory: | 8GB DDR4 2400MHz |
| Connectors: | 1 x USB3.1-Type C (Gen1); 1 x USB2.0; 1 x Microphone-in/Headphone-out jack; 3 x USB 3.0; 1 x HDMI; 1 x Mini Display Port; 1 x RJ45 LAN |
| SRP | P69,000.00 |
THE LOOKS AND FEEL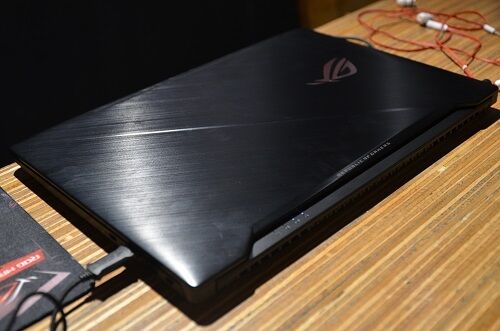 At first glance, you might mistake the GL503VD for a ROG Zephyrus which I reviewed last November. The design of the cover is similar to the Zeph, a black brushed-metal cover with a ROG logo placed on the right. That logo illuminates whenever the laptop is turned on which looks cool and at the same time, a bit intimidating (if you're gaming with someone else, then that should be good!)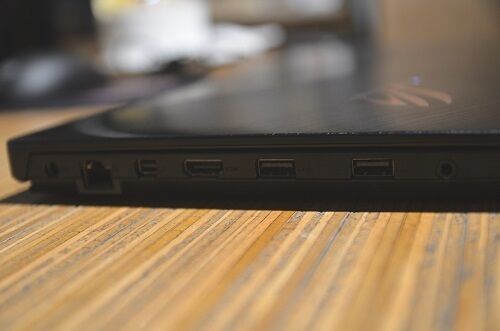 On the left side of the GL503VD are various ports like a power jack, an RJ45 ethernet port for LAN connectivity, a Mini Display port, a HDMI 2.0 port, a couple of USB 3.0 ports and a headphone jack.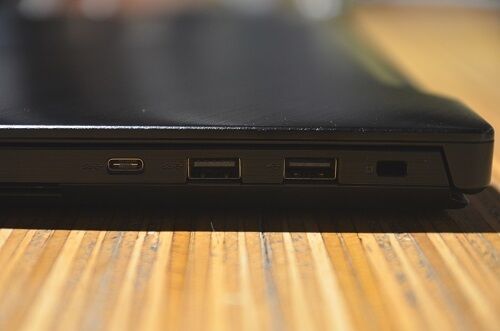 On the other side of the laptop are a USB Type-C Gen 1, another pair of USB 3.0 ports and a Kensington security slot.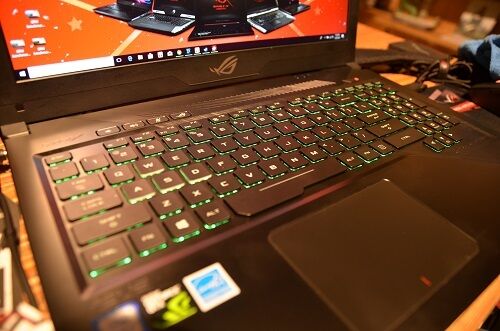 Opening the cover reveals a full keyboard with a dedicated numerical keypad. It's not the mechanical type but at least it's RGB! The ASUS Aura application can let you customize the lights according to your preference and mood, especially while playing games.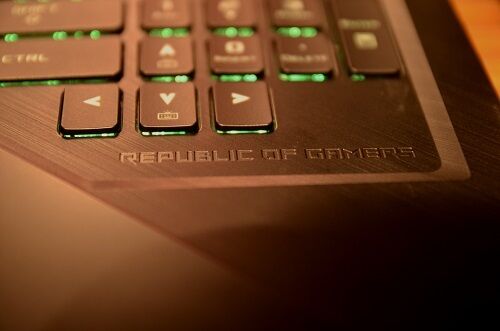 The body is made of plastic and I absolutely have no issue since it's lighter to carry at 2.3kg. What I also like about this laptop is its thin profile at 2.3cm.
THE DISPLAY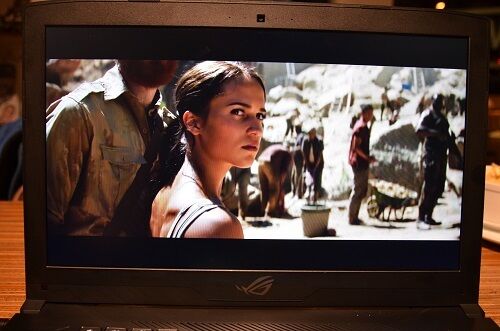 The display of the ROG Strix GL503VD has a size of 15.6 inches with a Full HD resolution. I don't find any beef with the screen whenever I stream videos thanks to its IPS Display. I can watch it from different angles and found it to be fine. This variant I'm evaluating only has a 60Hz refresh rate, which isn't really an issue for me and for other people who aren't into professional gaming. If you want to buy this model but with a higher refresh rate, there is another variant that offers 120Hz.
THE PERFORMANCE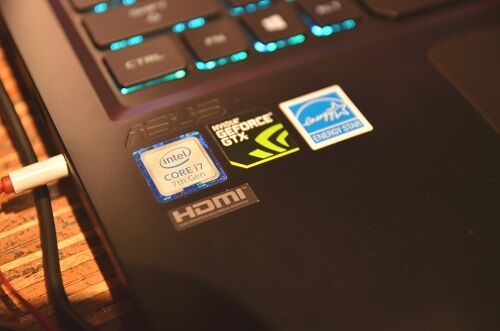 I know I'm used to high-end gaming machines having used the Zephyrus, my GL502VS and the Acer Predator Triton 700 (review will be posted very soon) so I've lowered my expectations a bit on the ASUS ROG Strix GL503VD. This variant I'm evaluating has a 7th Gen Intel Core i7-7700HQ with 8GB of RAM and a NVIDIA GTX 1050 with 4GB GDDR5. For experienced gamers, the specs aren't high enough to play AAA games. Actually, it can, but of course you can't expect to turn up all your settings to high and expect it to be playable.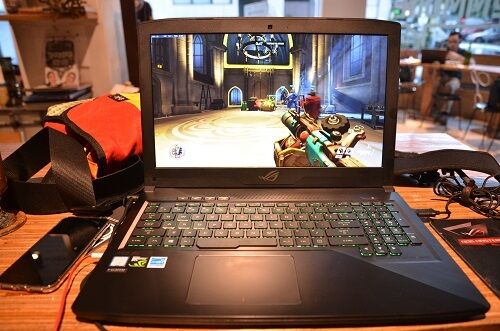 I am addicted to Overwatch whether it's on Playstation 4 or on a Gaming PC/Laptop so naturally I have to test it with the GL503VD. As expected, playing it on Epic mode wasn't a good idea, so I lowered it to medium and my world was fine again. I also recommend updating the NVIDIA GeForce Experience application which you can use to optimize the Strix's GPU for playing games.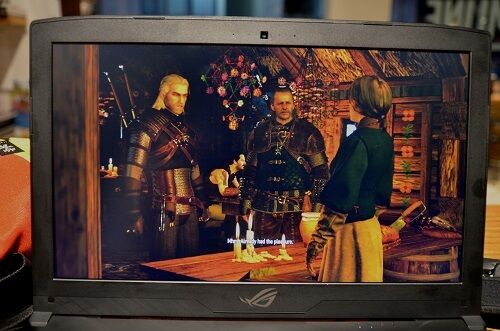 I purchased Witcher 3: Game of the Year Edition during Steam's Winter Sale last month so I also played it on the GL503VD to see how it would fare. All my settings were set to high and surprisingly it performed smoothly whenever I play it.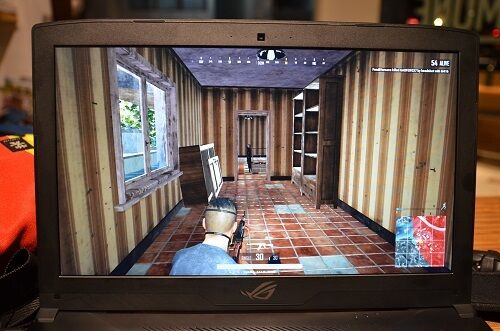 I'm sure a lot of you would ask if it would be able to play PlayerUnknown's Battlegrounds, and even though I suck at this game I grudgingly played it with my friends. The GL503VD has 8GB of RAM built-in so that makes the game a shoo-in but I had to adjust my settings to low (or medium at least) to make it really playable. Having 8GB is fine but you have the option to upgrade it up to 32GB if you want to max it out.
Sounds are great on this laptop and having used a third ROG Gaming Laptop in a span of 3 months, it seems ASUS is doing a great job on this. Gone are the days of mediocre sound heard in a laptop.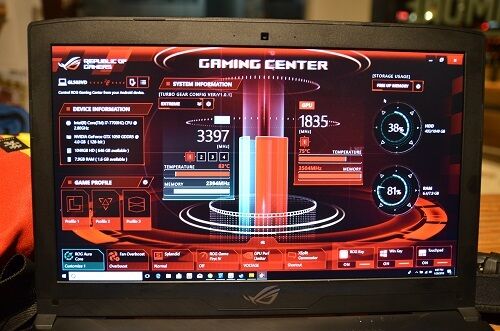 The ROG Gaming Center of the ASUS ROG Strix GL503VD has more settings for me to tinker on than the one found on my GL502VS. I'm able to adjust my fan speed, voltage, and customize game profile types according to your preference. I always configure it to extreme to give me the best performance. The trade-off for this setting is the CPU becoming hot!  Actually, any game which are heavy in graphics will result to this. If you worry about the heat, I suggest getting a laptop cooling pad. If you're like me, just ignore the heat and keep playing!
ROG MOUSE
I'm surprised that a mid-range ROG gaming laptop would come with a free mouse in the package. It's not just any mouse, it's an ROG RGB Mouse! It's not the best gaming mouse out there but it does its job well so those who are new to gaming will surely appreciate this. Actually, I was tempted not return this with the laptop.
BATTERY LIFE
I wouldn't recommend playing any gaming laptop without plugging it to the wall but if you have that itch to play and can't find an outlet, I was able to play with the GL503VD for an average of 1.5 hours. For work-related stuff, I am able to use the laptop between 3 to 3.5 hours before it turned off.
DR'S CONCLUSION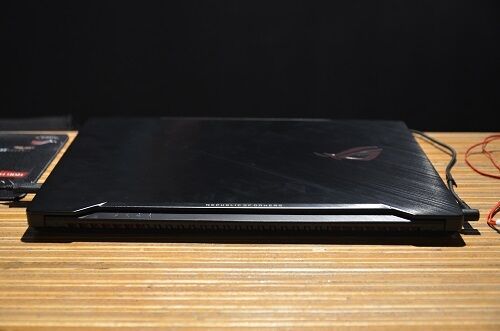 After using the ASUS ROG Strix GL503VD for almost a month, I can really say that it's a very capable laptop for gaming! I love it design, it's weight and even it only had a GTX1050 GPU and an 8GB RAM, it was able to live up to its expectations. If ever I was not able to afford to buy my GL502VS, I would purchase the ASUS ROG Strix GL503VD without any questions. P69,995 for a gaming laptop? It certainly is a value for our hard-earned money, and I recommend it to those who would like to purchase a gaming laptop for the first time.
PROS:
Updated premium design
Thin and a bit lightweight than older gaming laptops
RGB Keyboard with FREE RGB Mouse
Good sounds
CONS:
CPU Temperature can be too hot!