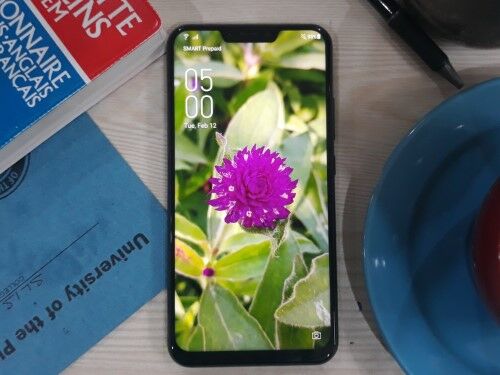 INTRODUCTION
How fast time flies in the consumer electronics space just beggars belief. It wasn't that long ago when I was debating with my friend-now-girlfriend whether the Zenfone 2 had 4GB of RAM or not (it was a huge number in 2016, believe me).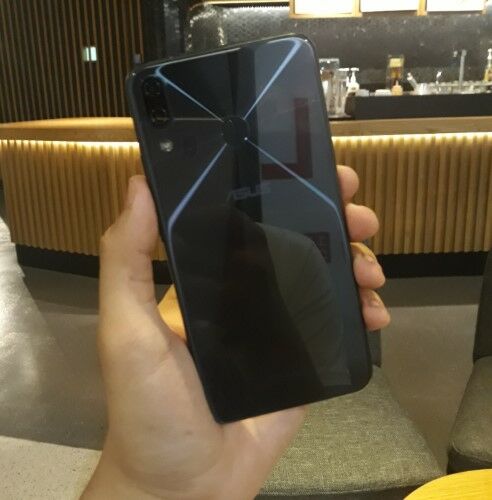 Now though, we're already in the 5th iteration of the ASUS's successful Zenfone series of smartphones and, as cliché as it sounds, they've certainly come a long way.
ASUS ZENFONE 5Z REVIEW SPECIFICATIONS:
ASUS Zenfone 5z
SoC
Qualcomm Snapdragon 845 (4x2.7 GHz Kryo 385 Gold & 4x1.7 GHz Kryo 385 Silver)
Adreno 630
Memory & Storage
6 GB/128 GB internal
Display
6.2-inch 1080x2246 notched IPS LCD (402 ppi)
Corning Gorilla Glass
96% NTSC color gamut
DCI-P3

SIM & expansion
Hybrid dual SIM
microSD (uses 2nd SIM slot)
Rear camera/s
12 MP f/1.8 4-axis OIS, 4K @60/30 fps, 1080p @60/30 fps, 720p 240 fps (slow motion)
8 MP f/2.0 120-degree FoV
Front camera
8 MP f/2.0
84-degree FoV
Ports
USB Type-C 2.0
3.5mm jack
Connectivity
Wi-Fi 802.11 a/b/g/n/ac
Bluetooth 5.0
FM Radio
Battery
3,300 mAh
9V/2A 18W Fast charging
Price
Php 29,995
AESTHETICS AND BUILD QUALITY – ASUS ZENFONE 5Z REVIEW
The ASUS Zenfone 5z has kept up with the rest of the 2018 flagships. All the essential styling cues are here: glass at the front and back, metal chassis in the middle, a notch up top, protruded dual cameras, and a rear-mounted finger print sensor.
These design choices are 'safe' ones which are, consequently, not outstanding ones either. Nonetheless, it's a well executed and elegant design, especially in this midnight blue color. It's easy to hold, though the metal sides are a bit slippery. Generously, a clear silicone case is provided for the butter-fingered among us.
All the buttons are located on the right side of the phone. For my large hands, I tend to press the volume down button whenever I try to push the power button. I wish the buttons were placed higher up to mitigate this, but it's not a big deal by any means.
SOFTWARE & UI – ASUS ZENFONE 5Z REVIEW
The ASUS Zenfone 5z is upgradeable to Android 9.0 Pie with ASUS's own ZenUI skin on top. The good news here is that ZenUI is a pretty minimal and light skin with a ton of features. The default ASUS launcher is pretty straight forward with the Google feed to the left most (swipe right from home), swipe up for the app drawer, and swipe right for your other home screens. The launcher has a few customization options such as the animations, app label colors, icon alignment, font style, and even the folder icon style.
There's more software features, and it will take forever to go through all of them. But one feature that's really caught on across almost all brands is gaming software. For ASUS's Zenfone, that would be the Game Genie.
The Game Genie has some useful features such as navigation control lock, alert disable, "speed up" which frees up RAM, macros, record and/or stream video, and app scaling which is handy in case your game isn't playing nice with the screen resolution or notch.
Speaking of notches, the notch can be "turned off". Disabling it limits all UI elements to below the notch, leaving the sides of the notch populated with notifications and status indicators. This is a smart way to handle it because that part of the screen will still consume power due to LCD's nature, so it might as well have some function. You can also set individual notch settings for each app in case it doesn't play well with a notch.
SOUND & DISPLAY – ASUS ZENFONE 5Z REVIEW
The IPS LCD on the ASUS Zenfone 5z is one of the best LCDs I've seen thus far on a smartphone. The default color settings are good and can be calibrated further using the color temperature, hue, and saturation sliders. Weirdly though, color temperature can be set to automatic. This is the first time I've seen this implemented and it's pretty jarring to use. Best to leave it off.
While most brands are moving to OLED displays for their flagships, the high brightness and deep enough blacks will make you forget that this not an OLED panel. Sunlight legibility is excellent as well, but the auto-brightness does have some lag to it which somewhat sours the experience.
One of the first things I take note of whenever I set up a new phone is the vibration or haptic feedback from it because that's usually on by default. The 5z's vibration motor feels too 'tinny', much like the thinner strings of a guitar. This led to some missed calls during my use, I therefore left it in full ring mode whenever possible and silent during important meetings and classes.
The bottom firing speaker is loud, which is good, but the ear piece that acts as a secondary speaker isn't as loud. In practice, it's the bottom speaker that you'll be listening to, especially in loud environments.
For whatever reason, the LED notification light didn't seem to do anything outside of indicating charging/battery status. A third party app solved this, but it's still only limited to green, red, and orange as far as I can tell.
CAMERA – ASUS ZENFONE 5Z REVIEW
I took the ASUS Zenfone 5z to our recent family outing in Baguio. Since it was during the Panagbenga festival, I was able to make full use of the 5z to take a lot of pictures of flowers and Burnham Park at night, which was always a difficult scene for me to take smartphone photos of.
For night shots, pictures came out very soft due to noise reduction. But I was very impressed with how well the 5z and its AI processing was able to get usable shots in very dark scenes like above. The tree stump pic was particularly very dim, but the 5z was able to make it seem lit.
AI on

AI off – Pro mode
The 5z was easy to use for macro shots of the flowers. The fast auto-focus and extensive Pro mode controls made me feel like a National Geographic photographer. Without having to resort to a depth sensor, the 5z's main sensor was able to do a natural bokeh effect for close up shots
AI on

AI off – Pro mode (auto)
There was some strange over-saturation during my initial shots which I could not figure out the cause of. It turned out that AI scene detection was built in and on by default. For most of the photos I took, the AI processing helped add a bit more life to the pictures. In times where it went overboard with the saturation, I had to use Pro mode to disable AI processing. You can check out samples of the photos with AI processing (left) and without (right – Pro mode). AI on and off trade blows. But using Pro mode is tricky at times and sometimes produce lifeless photos. We'd suggest keeping staying on Auto (AI on) for this one.
For videos, the 5z is able to do up to 4K 60fps, which is as smooth as it sounds. That is to say, very smooth and detailed. I would recommend staying at 4K settings to get as much detail as you can, the 5z has 128 GB of storage to saturate anyway.
Other modes included are 1080p/720p @240 fps slow-motion video, Beauty, GIF, Time Lapse, Panorama, and even Google Lens. There's also an artificial bokeh effect slider if you're into that. The only real complaint I have with the camera UI is that it's one of those camera apps which doesn't show you the video's viewfinder unless you're already recording. This makes framing videos tricky from the start.
PERFORMANCE – ASUS ZENFONE 5Z REVIEW
For gaming, Mobile Legends plays at a no-doubt steady 60 fps using max settings. Meanwhile, PUBG Mobile hovers at around a very playable 40-50 fps at HD graphics and Ultra framerate settings.
AI Boost off

AI Boost on
In GeekBench and AnTuTu the 5z scored nicely as well. We turned on AI boost to see if it will make a difference. While there was an increased score for the GeekBench runs, there was actually a downgrade in performance for AnTuTu. Although we have a strong suspicion this was most likely due to other factors such as heat from the previous benchmark runs.
AI Boost off

AI Boost on
AI Boost off

AI Boost on
BATTERY LIFE – ASUS ZENFONE 5Z REVIEW
The ASUS Zenfone 5z review posted average, but expected, scores in the synthetic battery life benchmarks
This translated well in real-world usage as the 5z is not only a fast phone, it's a fast phone for the entire day. I was afraid that having only a 3,300 mAh battery and a powerful Snapdragon 845 would result in unremarkable battery life. Surprisingly, it was fairly easy get through a normal day without having to recharge in the middle of it.
Conclusion
I've pulled away from the ASUS Zenfone 5z review genuinely feeling that I will miss it. The camera in particular was absolutely enjoyable to use since it's AI scene detection worked fairly well. For the times that it didn't, Pro mode offered a fine degree of control.
It's not a perfect device by any means. The IPS LCD isn't as good as an OLED. The vibration motor is a few hertz away from triggering 'ngilo' in me. Plus, the overall design just isn't very stand out amongst glass-clad, notched smartphones.
But that's really the only things wrong with an otherwise excellent phone. It performs as well as other Snapdragon 845 phones, has a commendable camera, and commits no mortal sins which I can think of.
The only real hurdle is the price. At an SRP of 29,995 it faces stiff competition from the likes of the OnePlus 6/6T and Xiaomi Pocophone F1, the two darlings of the affordable flagship market. Those two have trade-offs of their own, however. The Pocophone F1 doesn't have the same premium build quality of the 5z. Against the OnePlus 6/6T's near pointless secondary sensor, the 5z has a much more useful secondary wide-angle camera.
It's a mystery why the ASUS Zenfone 5z doesn't come up often when recommending a flagship smartphone in spite of the aforementioned good qualities. Well that's about to change today: If you're looking for a flagship with a good camera features and a premium build, then definitely consider the Zenfone 5z. It won't disappoint.
PROS
Great camera with a high degree of control
Premium build & style
Flagship-worthy performance
Adequate battery life
CONS
Camera AI processing can go overboard sometimes
Vibration motor is too high frequency
The IPS LCD's still can't match OLED's superior contrast ratio