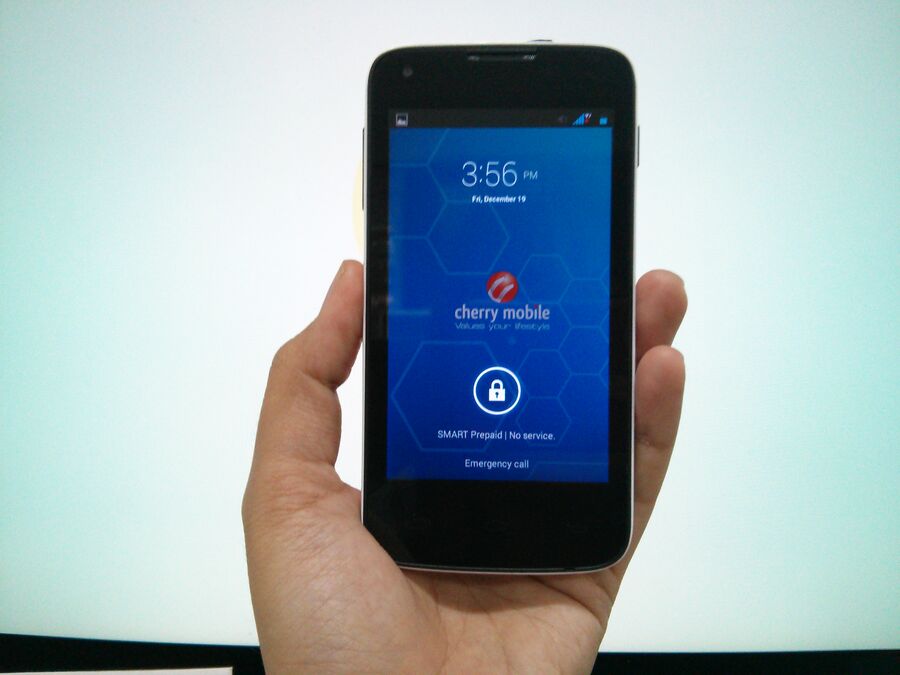 Cherry Mobile is known for bringing Android to the masses, and now they've innovated their own definition of fun with the Cherry Mobile ME, a budget phone that brings personification to a new level.
The main highlight of the Cherry Mobile ME is its back cover which can be printed on and personalized. But beyond this cosmetic change, can the Cherry Mobile ME stand on its own as a budget phone?
Cherry Mobile ME Specs:
OS: Android 4.3 Jellybean
Processor: 1.2Ghz quad-core Snapdragon
Display: 4-inch IPS display
Wireless Connections: Wi-Fi, 3G HSPDA+, 2G EDGE, Bluetooth
Memory: 4GB internal memory expandable to 32GB via microSD, RAM not indicated but probably 512MB
Connectors: microUSB v2.0
Camera: 8MP rear camera, 0.3MP front camera
SIM Card Slot: regular SIM x2
Battery: 1500mAh battery
SRP: Php2,999
The Unboxing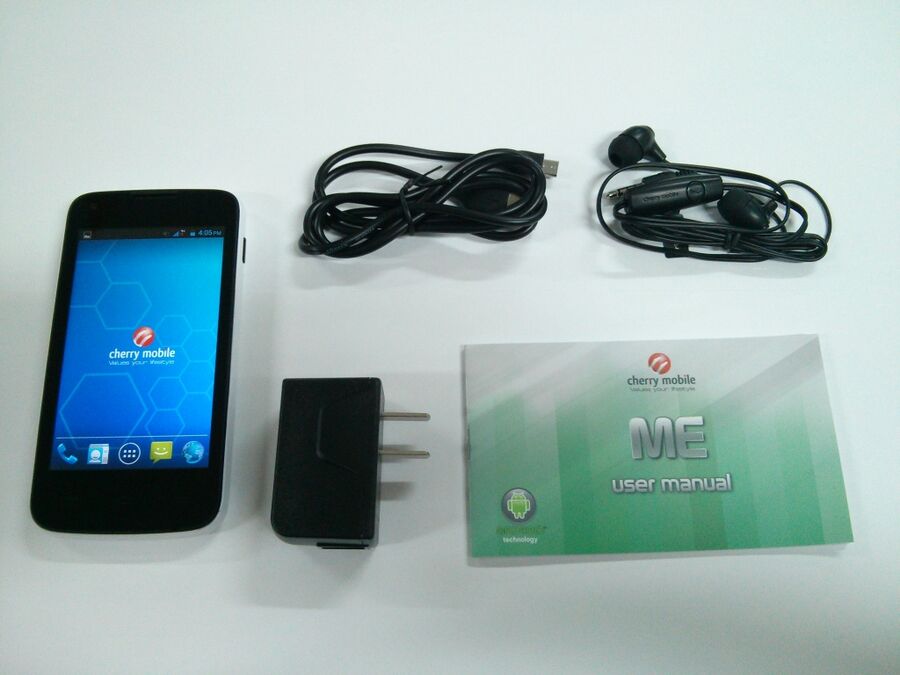 The Cherry Mobile ME package comes with the unit, the battery (not in photo), a USB charging cable, a USB charging head/travel adapter, in-ear earphones, and a user guide.
Look and Feel
Being a budget phone, the Cherry mobile ME is made of plastic. The size makes it fit just right in one hand, but the sloping edges and its smooth back panel makes it easy for it to slip out of your grasp. The camera also protrudes at the back, so you need to be a bit careful about scratching the lens.
The volume rocker is found at the ride edge while the power button is found at the left. Audio and USB ports are at the top edge, and the speaker is at the back.
Display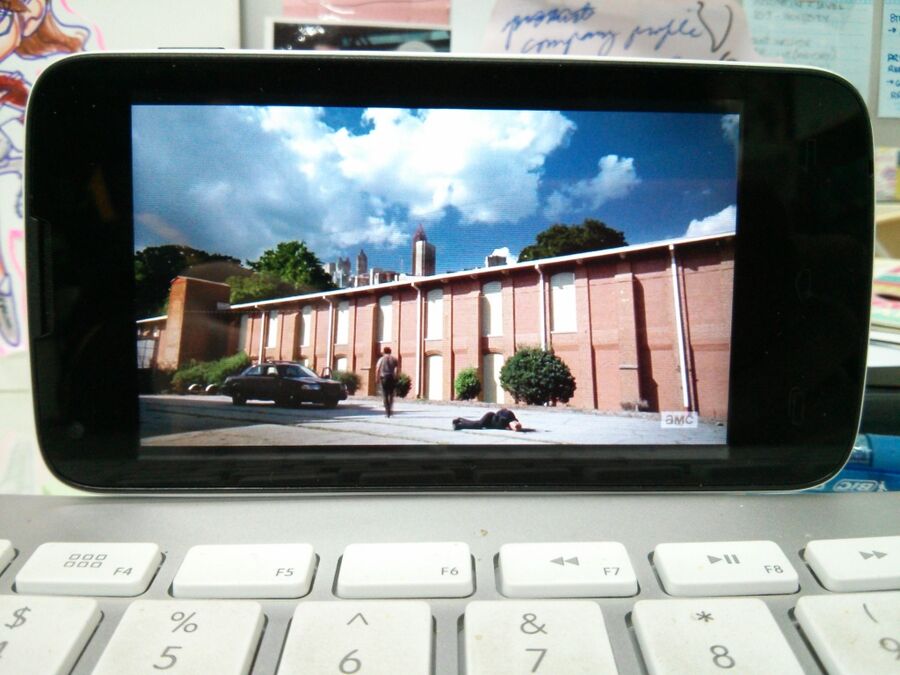 The 4-inch IPS display of the Cherry Mobile ME delivers clear and crisp images, though things get unreadable once you're under the sun. The good news is that you won't have any problems watching videos on this phone, as it delivers as much as a 480×800 resolution screen can deliver.
Performance
For something with RAM that's below 1GB, it gives a satisfactory performance. It handled Clash of Clans and Turbo Racing 3D with no problem.
Lags were present but manageable. As with other phones, they currently occur when one too many apps are open, but if you're someone who doesn't do heavy multi-tasking then you won't have much of a problem. It scores a 16,344 on AnTuTu, which is good when you realize that this phone only comes with a Php2,999 price tag.
The Cherry Mobile ME only has a 1500mAh battery, so you may need to bring a power bank with you. Although it does fairly okay with juggling tasks, it just doesn't have enough juice to deal with it, so you may experience drain often. Hooking to Wi-Fi or 3G while playing online games can also cause a great deal of drain — in my personal experience, my 50% battery went to 15% in a span of a few minutes.
Keypad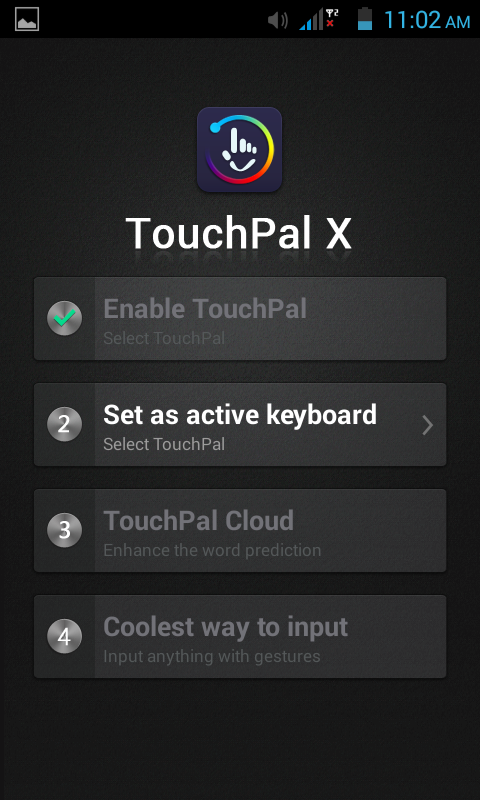 The Cherry Mobile Me has a less-than-stellar performance when it comes to touch precision, and this is glaringly obvious when you use the phone's stock keyboard. Typing is a frustrating affair, since somehow you always manage to type in the wrong characters. Sometimes characters just appear even while just hovering a finger over the display.
It gets a tad bit better once you install the TouchPalX, which comes with the phone. The new keyboard isn't as crazy as the stock, but it still manages to glitch once in a while. It's also resizable, but when enlarge it, you'll need to adjust it again at landscape mode if you want to read your texts or answer your forms.
Camera
The stock Jellybean camera works okay, and as always, it adjusts the second shot of the same subject based on available lighting, which sometimes leads to colors becoming too high contrast. Photos from low-light environments are not too grainy.  The camera also depth of field and auto-focus, but has no provision for touch focus.
Conclusion
If you're looking for a cheap functional phone with a little artistic extra on the side, then the Cherry Mobile ME is for you. The idea of a customizable back panel appeals not only to the younger crowd, but also to those who easily get bored with their phones. However, you may need to deal with a fussy touch screen when texting, which lessens the "fun" in "functionality".