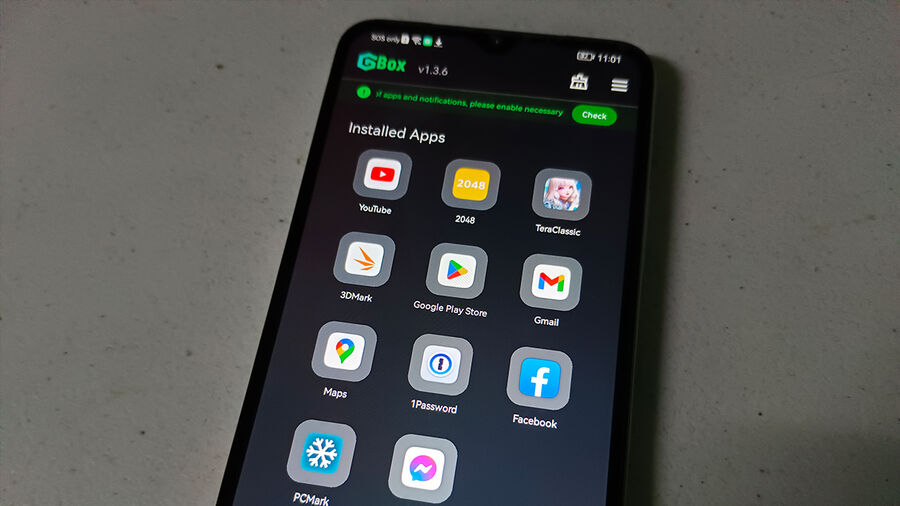 We know that Huawei lost its access to its Google Play Store access three years ago. Because of that, some people turned away from Huawei devices. On the other hand, some users continued to use Huawei and made their way for different kinds of hacks to regain its Google apps. This time, we have a new alternative and it might be what you are looking for. This is called the GBOX.
What is Gbox?
Google Box or abbreviated as Gbox is an app that will make your device be able to install any Google apps from its Play Store. It is advisable to install it via their website rather than going to the AppGallery for Huawei users due to its downloading features on its older version. As of writing, we installed version 1.3.6 via its website download link.
Installing Gbox
Gbox is quite straightforward to use. After launching it, you will need to accept the user agreement, then you will need to disable the battery optimization for the app so that it will remain running in the background. Lastly, accept all permissions that it needs to be able to start using the app.
Upon opening the Gbox, it will recommend some Google apps that you can install but you will be starting to open the Google Play Store. You will also be asked to sign in on Google Play and there will be a prompt message telling you that it is on a virtualized environment of a certain device model and that is what we will see on the email where we logged in to.
After that, you can now experience your device having its Google Play Store. We installed some apps on the Google Playstore and after it was installed, it will ask you if you will put the app shortcut on your home screen. The app that we gave access to have a shortcut on our home screen will be having an indication of a Gbox logo on the side. If you want to install it another app again, you will need to open once more the Gbox app. Also, if you want to uninstall an app, you will be doing it too on the Gbox app.
Our Experience with Gbox
Installing and running Google apps like Gmail, Google Maps, and other Google suite app were flawless. It also automatically logged in our Google account which was the same account that we used on our Google Play Store. But we encountered some hiccups on the notification part of our Gmail account, having it not showing in our new emails on our notification. For Youtube app, it worked and we didn't encountered any problems with the app.
Regarding other apps besides Google apps, we encountered problems on our password manager – 1password as it was running in an emulator environment, the app didn't display its interface. And in addition to this, not all games will work with this method as it will install but it will not run.
For the performance, while running Gbox in the background, we didn't notice any slowdowns during the day-to-day use of our device even if we are using an entry-level device from Huawei (Note that we cannot disclose as of the moment because of the embargo). Also, we tried running a 3Dmark benchmark, and here, we also noticed that we didn't encounter any ads while using the app which is a plus point as other methods of workaround have tons of ads. And for the privacy concern, they stated on their website that they guarantee us of them, never collecting any personal data, and assure us of our data security and privacy.
Do expect like other tricks in regaining Google services on Huawei, you will encounter some issues and quirks along the road. Hopefully, as they update, some issues that we encountered will hopefully be fixed and will run smoothly as with the Google apps. Overall, we are delighted with the experience with Gbox as it gave us a not-so-complicated method for this workaround
If you want to try Gbox, you can visit their website here.