Nokia brand's licensee, RichGo Technology today announces the market launch of Nokia E3101, a follow up to the highly-successful and fan favorite Nokia E3100 that was released last February. The Nokia E3101 is designed to be compact and portable, but doesn't compromise it's the sound quality. Engineered with signature acoustics, these wireless earbuds allow users to hear music exactly as musicians and artists intended.
"We are humbled by the warm support of the Nokia fans in the Philippines when we started to offer our Essential and Professional wireless audio devices earlier this year." shares RichGo COO, Mr. Casey Lim. "With this valuable feedback, our team is working hard to offer new products that our customers need like the value for money, Nokia E3101."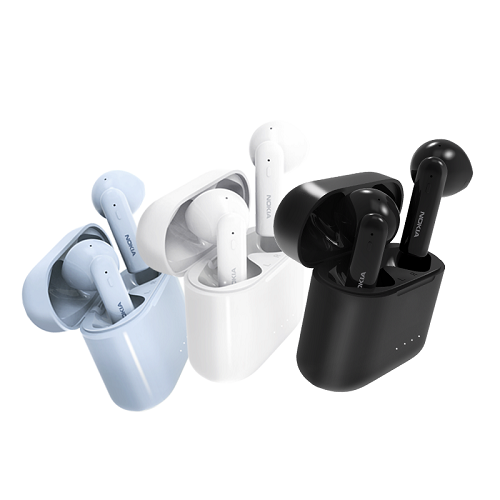 Now that access to public transportation has been eased in most metro cities, the Nokia E3101 perfectly matches the need of daily commuters and explorers. It only weighs approximately 35.6grams, so light users can just keep it in their pocket for portability. Nokia fans can also enjoy listening to their favorite music while on the road as it can operate up to 5 hours with a single charge.
"As true wireless earbuds have become an essential gadget nowadays, the Nokia E3101 is the perfect device for modern explorers. It can be your quality earbuds for calls or online meetings, and then doubles an entertainment buddy for your daily hustles." said RichGo Sales and Marketing Manager, Mr. Vincent Chua.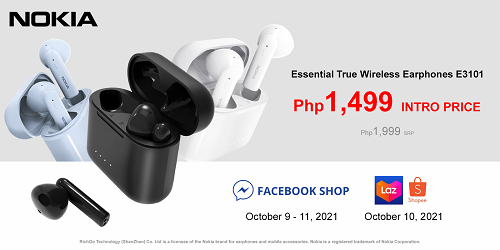 The Nokia E3101 offers 5 hours of music playback on a single charge and up to 20 hours with the rechargeable battery case. Charging time takes around 2 hours.
The Nokia E3101 is priced at P1,999, but as an introductory offer you can purchase it for only P1,499 from October 9 to 11. Colors available are Blue, White and Black. Available now in all online shops of Nokia Audio by RichGo on Lazada, Shopee, and its recently launched Facebook Shop that offers FREE SHIPPING to its customers.