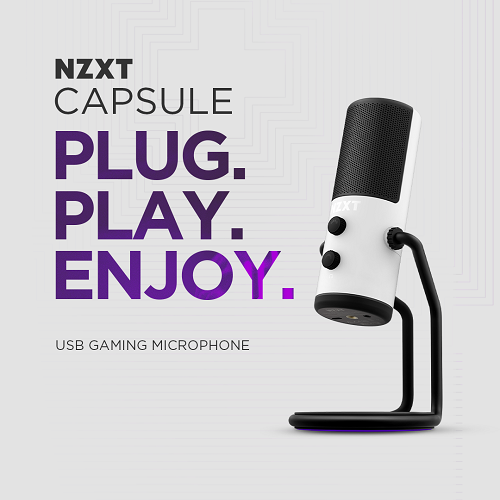 NZXT announces the NZXT Capsule, a high-quality USB Microphone designed for streamers and gamers to sound their best with ease. The NZXT Capsule is a cardioid microphone that focuses on giving you high-quality audio while
minimizing background noise. Cleanly designed to sit on your desk with one polar pattern designed to give you the best sound right out of the box and with no software needed. Allowing you to clearly communicate with your friends during intense gaming sessions or while you stream to your adoring fans all while sounding your best.
DESIGNED FOR GAMERS
A unidirectional cardioid polar pattern ensures you'll have minimal background noise. The internal capsule is tuned for speech in a gaming environment and optimizing vocal clarity while you're in the game.
HIGH-QUALITY AUDIO
Incredible analog-to-digital conversion technology ensures your voice will be the best in the lobby.
ALSO READ: HyperX Reveals All-New PC and Console Gaming Gear at CES 2021
SIMPLE AND RUGGED
No screws, washers, or fumbling to place the NZXT Capsule on a boom arm. Internal shock mounting relieves any worry of your mic bumping into your desk mid-game.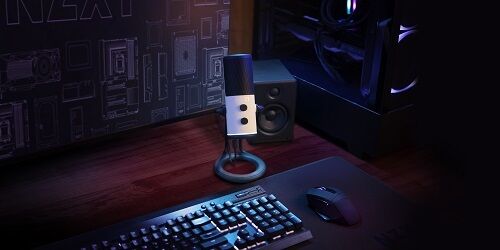 "We really wanted to focus on giving gamers and streamers what they truly need." says Johnny Hou, NZXT's founder and CEO. "That is why with NZXT Capsule there are no unnecessary polar partners or software requirements for using. It is just an elegant microphone that simply plugs in and works."
Sold separately is a boom arm that has been specifically designed with the NZXT capsule in mind. Just simply detach the microphone from the USB stand and attach it to the boom arms.
The NZXT Capsule USB Microphone is priced at $129.99 USD while the Boom Arm is priced at $99.99 USD.
More information can be found at NZXT.com.