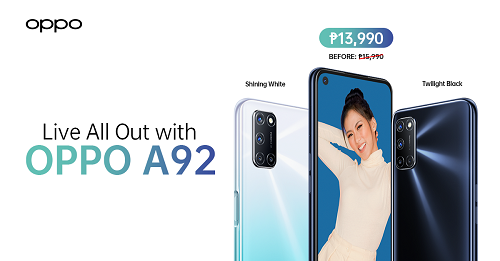 OPPO has announced a price drop for the OPPO A92, a mid-range phone which they released last June. The good news here is the OPPO A92 price drop to P13,990 is not temporary. This is the new retail price which is now more affordable for Filipinos who want to have a great camera/entertainment smartphone.
The OPPO A92 is a versatile smartphone which suits the lifestyle of an everyday all out user. It has a 48 Megapixel Quad cameras with AI that can help you capture the best of your moments with family and friends. Productivity is not an issue since it is powered by a Qualcomm Snapdragon 665 supported with 8GB of RAM and 128GB of ROM for a smooth
performance. And with its 5,000 mAh battery, you can use the A92 non-stop all day and all night.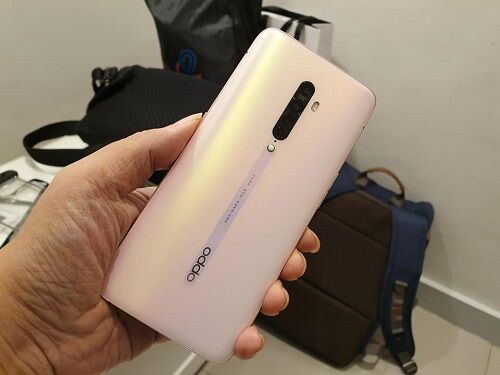 For budding creatives, you are also in for a treat. Purchase the best of the content creators' favorites with price drops on selected Reno Series offerings. Enjoy the OPPO Reno2 now priced at P19,990 with its signature 16 Megapixel Pivot Rising Front Camera and the 48 Megapixel Quad Camera system for the best phoneography experience. The OPPO Reno 2F powered by a MediaTek Helio P70 processor supported by 128GB of Storage and 8GB of memory now retails at P14,990. Also, the OPPO Reno3 which was announced last May is now priced at P15,990.
Visit OPPO at www.oppo.com/ph to learn more about the latest of the best-selling A and Reno Series or via OPPO's official Facebook page at OPPO Philippines.