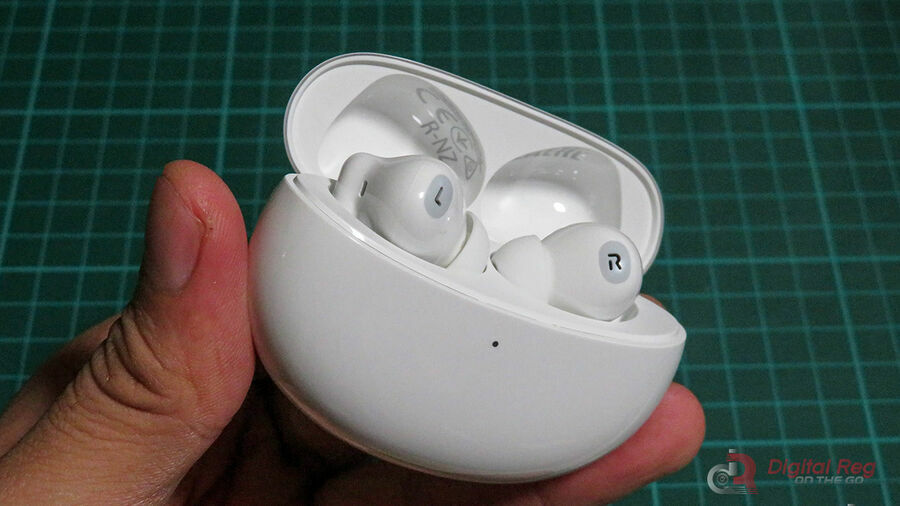 Active noise cancellation with transparency mode nowadays are common in flagship earbuds. OPPO is now bringing it to under Php 4k price point. Let's see if the OPPO Enco Air2 Pro will deliver us a decent listening experience.
Oppo Enco Air2 Pro Specifications
Dynamic Driver
12.4 mm
Bluetooth Version
5.2
Wireless range
10 m
Charging port
USB Type-C
Battery capacity
43 mAh (Earbuds), 440 mAh (charging case)
Bluetooth Codec
AAC/SBC
Weight
8.6g (Earbuds Only)
41.8g (Charging Case Only)
Price
P3,999
The Unboxing
We got here a simple straightforward white box. The product name and image are in front and at the back are the features of the earbuds. Upon opening the box, we are getting the OPPO Enco Air2 Pro, short USB Type-C charging cable, small and large size ear tips (the medium are already pre-installed), user guide, and warranty information.
The Design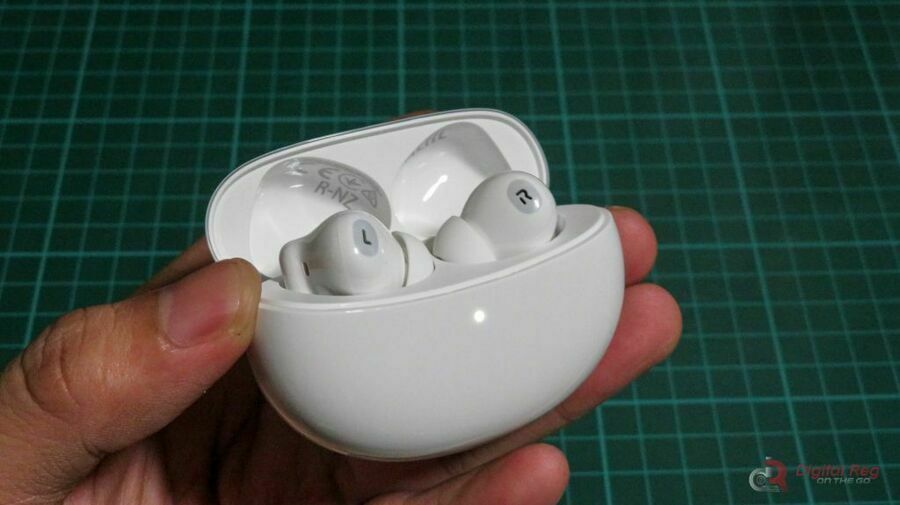 The Oppo Enco Air2 Pro that we have is white in color. They have the gray color featured on the product page but unfortunately, that is not available in the Philippines. The charging case comes in glossy with a translucent top pebble-shaped case. They are calling it the Refractive Bubble Case Design. The case is sleek and clean. OPPO is smart by putting their logo on the hinge and having a subtitle text style that made it clean. The charging port of the charging case can be found underneath and it is a USB Type-C with a light indicator in the front of the case.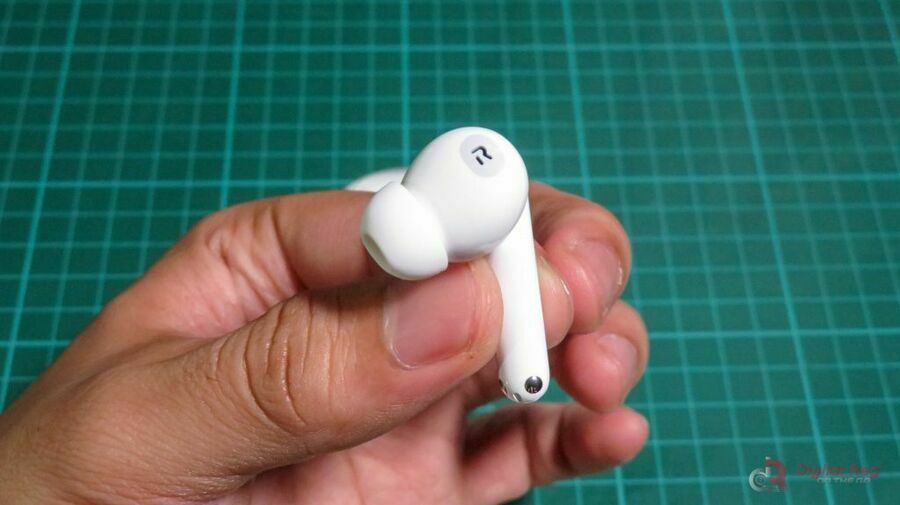 For the buds, we have here an in-ear with a stem. It uses silicone ear-tips for comfort when using it and better audio isolation. The earbuds have big L and R signs, which makes it easier to identify the correct side. The splash and dust-resistant (IP54 rating) Enco Air2 Pro are suitable for workouts or listening to music while doing physical activities. The medium size ear-tips already attached to the earbuds snug fitly to my ears, but if you have a different experience with this, you can easily change to your desired ear-tip size.
The Feature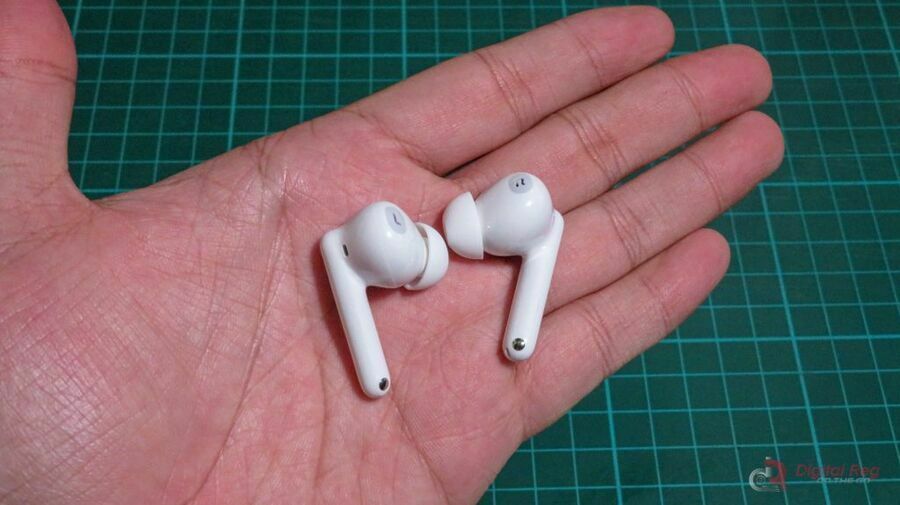 OPPO Enco Air2 Pro has tons of features starting with its case. Upon opening, it has an open-up flash connect feature that enables you to automatically link it. It supports Bluetooth version 5.2 with AAC high-quality audio codec. 
The Enco Air2 Pro has noise cancellation and can also be toggled to transparency mode. The noise-cancellation feature is quite decent, but sometimes it's not effective against loud noises like car horns. However, it provides a decent immersive listening experience as it removes the chit-chat happening in your surroundings. Transparency mode works well too. You don't need to take off your earbuds when you want to talk with other people with this feature turned on. It also automatically activates it and pauses the music when you remove one earbud.
Navigation controls are found on the stems of the earbud, which, OPPO calls the Touch Groove Design. You can single tap, double tap, triple tap, short hold for 1 second, and long hold for 4 seconds. Out of the box, only the double tap for next track and short hold for 1 second for switching between noise canceling mode and transparency mode are set. You can customize the functions of the touch control by installing HeyMelody or if you are using a ColorOS 11 and later phones, you can customize it in the Bluetooth setting of the earbud. 
When you want to take pictures with your phone, you can take a picture remotely by just double tapping your earbud. Once you double-tap it, it will begin a three-second timer before it captures you. Unfortunately, this feature is only available on ColorOS 11 and later phones.
The OPPO Enco Air2 Pro has a game mode setting, which lowers our latency to 94ms. It is great for playing games but you can still notice the latency if you play competitive shooter games or rhythm games. 
Towards its microphone feature, OPPO advertises its AI Noise Cancellation for calls. Based on our tests, the microphone still picks up surrounding sounds. Moving on to its microphone quality, it has quite rough and deep sounds but it is just fine for regular phone calls.
The App
When using it with ColorOS 11 and later phones, you can easily customize it in the Bluetooth setting of the earbuds. Alternatively, you can download its companion app – HeyMelody. There are tons of things you can do with it, from its sound signature to its function and features of the earbuds. Aside from customization, you can also see the battery percentage of the earbuds and the charging case. 
Diving more into the customization options we have, the first thing we will see is its noise control mode. We can toggle to noise cancellation, transparency, or turn it off. We also have its Enco Live Sounds Effects where we can change its sound signature. There are 3 options we choose from – Original sound, Bass Boost, and Clear Vocals. And it is set on Original sounds as its default setting.
Next are the earbud controls that can be customized to function individually. You can set its single, double, triple tap, 1-second hold, and 4-second hold, but there are only available options to choose from its controls.
Single tap
Double-tap
None
Play/Pause
Previous
Next
Triple-tap
None
Voice Assistant
Game Mode
Touch and hold for 1 second
Switch between noise control mode. Its default setting only toggles between noise cancellation and transparency, but you can also toggle it off upon setting it.
Long touch and hold for 4 seconds
None
Volume Up
Volume Down
Switch Devices (It will switch between the two most recently connected devices)
In addition to these, you can also enable or disable its camera feature and even take photos with the earbuds control. And lastly, the in-ear detection setting. In this setting, you can adjust it if you want to auto-play or pause it if you remove either of the  earbuds. It will automatically pause the audio you are listening to or the video you are watching and it will play instantly when you insert the earbud again. There is also an option to switch audio channels. If you remove your earbuds, the audio of your on-going calls and certain apps will play via its device receiver or speaker. Sadly, this setting can't be seen in the HeyMelody app, but it still functions on its in-ear detection.
Firmware is updateable. When I used it for the first time, we got an update and it easily updated to its latest firmware.
Do take note that the settings we set in one device will be carried on to other devices as it saves the setting on the earbuds themselves.
The Sounds
The OPPO Enco Air2 Pro earbuds pack 12.4mm titanium-coated diaphragm drivers and they are given a large rear chamber that promises to have deeper and richer bass sounds than ordinary earbuds. As for its listening experience, its default original sound setting has an emphasis on the vocals and the bass is there too. For the other two options that you can choose from its sounds effect options, the Bass Boosted mode has focused more on the lows and the Clear Vocals are suited for listening with podcasts.
I enjoyed listening to it with around 60% to 80% volume, and we didn't experience any distortion or crackling on max volume. Overall listening experience with the Enco Air2 Pro is quite impressive.
The Battery
The OPPO Enco Air2 Pro battery capacity of the charging case is 440 mAh and 43 mAh for its earbuds. OPPO advertises it can play on a single charge for up to 5 hours with noise cancellation and 7 hours without noise cancellation. And as for the charging case, it charges your earbud to play 20 hours more with noise cancellation enabled or 28 hours without noise cancellation. It lasted with me using it for 6 hours straight of listening with noise canceling enabled, and the charging case lasted with me using it for a week with 3 hours of listening every single day. That, I can say,  is quite impressive on how it was able to showcase its battery life for a long term use.
As per its charging capability, it took only 10 minutes to charge the earbuds to 0% to 60%, and for its charging case, it took us 2 hours to charge up from 0% to 100% with an earbuds.
OPPO Enco Air2 Pro Verdict
The OPPO Enco Air2 Pro is one of the best available options for under Php 4,000. It is priced at Php 3,499 and is packed with plenty of features and delivers great audio quality. As for the design, it is also clean and sleek but the downside is its glossy case which can easily be scratched. Also, the microphone needs some improvement. Altogether, the OPPO Enco Air2 Pro is a highly recommended pair of earbuds. The OPPO Enco Air2 Pro is available on Lazada and Shopee.