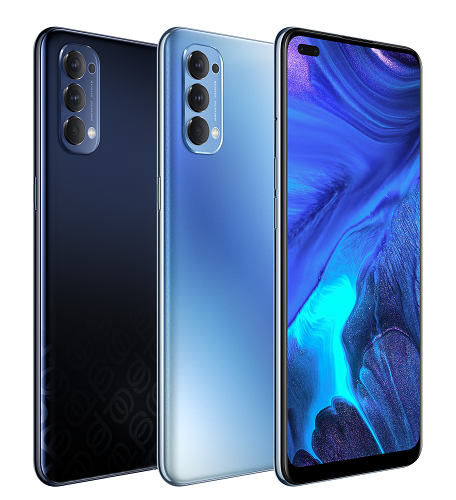 OPPO Philippines has announced that their newest phone in the Reno series is coming to our shores very soon. The OPPO Reno4 will be launched in the Philippine market this August following the success of its launch in China last month. With the latest Reno4, OPPO is pushing its envelope and the legacy of its Reno Series by combining the best of both worlds: the excitement and experience offered by OPPO's innovative technology, together with the personality and style reflected by its trend-setting design.
The new OPPO Reno4 follows the trendiest front camera design of 2020, a 32MP Dual Punch Hole Front Camera that will up your selfie experience
capable of capturing an image that is #ClearlyTheBestYou. It also boasts a 48MP High Definition Quad Camera system that can let you capture memorable moments that are colourful and vivid.
The Reno4 is fully equipped with camera technologies ideal for content creation. The AI Portrait Mode that functions on both photo and video mutes the background into black and white while keeping the person in real color. The Night Flair Mode ups your night photography with application of neon effects against backdrop.
Also Read: OPPO Reno3 Pro Review: Back to the Conventional
The latest Reno phone comes with a suite of creative camera features that takes portrait photography and videography to the next level. It gives you the tool to empower anyone to effortlessly express your unique style, show off your #ClearlytheBestYou and make your portrait shine in every shot.
"OPPO is relentlessly breaking boundaries to offer the latest consumer-centric innovations based on the growing consumer demands on visual expression and content creation in this thriving digitally-oriented new normal. With the latest camera technologies of the OPPO Reno4 including its trendy smartphone design, this smartphone will surely be loved by the young Filipino millennials," OPPO Philippines Marketing Director Raymond Xia.
Stay tuned to Digital Reg for more updates about the OPPO Reno4.