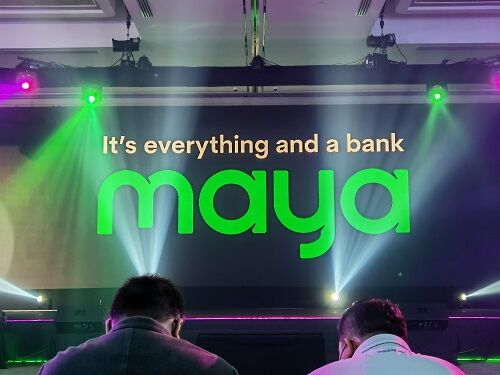 Top-rated finance app PayMaya has evolved from an e-wallet to a powerhouse all-in-one money app called Maya. It's everything and a bank – and it's available for early access to users starting today. Maya combines the popular PayMaya e-wallet with new features like crypto, and an innovative digital banking experience powered by Maya Bank, to allow you to spend, save, grow, invest and master your money – using your smartphone.
Maya will make your money work harder for your than any other e-wallet or bank in the market. It is completely free to download and register from Google Play or App Store.
The new Maya comes with an array of features that make money handling easier and more seamless.
Maya Savings is a high-yield savings accounts with a 6% introductory interest rate, the highest offered by a local bank today. This initial offer is available until August 31, 2022. It is powered by the BSP-licensed digital bank Maya Bank, allowing you a seamless experience in-app when saving your money. Eligible PayMaya customers will be able to move money from their e-wallet to Maya Savings with just a couple of clicks in the app and earn interest on their balance! All you need is an upgraded Maya account to access this feature – and it requires no maintaining balance.
Maya Credit is a virtual credit line that lets you borrow up to P15,000 within the app. You can use this to pay your bills, buy groceries, purchase load, or upgrade your smartphone! This credit line can be accessed in as fast as 60 seconds for eligible users – giving you cash in a flash whenever you need it.
Maya Crypto is the easiest way to start your crypto journey. You can buy, hold, and sell popular coins, including Bitcoin, Ethereum, Solana, Tether, and more, for as low as P1 all within the Maya app!
Maya Wallet continues to have all the e-wallet features that made PayMaya the top-rated local finance app in the country – only now, it comes with a revamped customer experience. You can still free cash-in through over 90,000 touchpoints nationwide so that you spend your money on the things that matter.
And that is not all, Soon, you will be able to go from light mode to dark mode on the app. To make your experience more personalized, you can even own a username that will serve as your new Maya identity for a quicker and more convenient way to send and receive money.
Also coming soon is Maya's goal-based savings that will allow you to set aside money to buy your first vehicle or take that well-earned break.
Maya integrates all these features into one seamless in-app experience. This money app is easy to navigate – with Wallet, Savings, Credit, and Crypto, just a simple swipe or tap in one app.
"We are combining the power of an innovative wallet and a secure, progressive digital banking experience powered by BSP-licensed Maya Bank to transform how Filipinos experience money. This unparalleled digital app experience is supported by Maya Business, the country's leading payment processor for enterprises, and the widest on-ground network of Maya Center agents," said Shailesh Baidwan, President of PayMaya, and Co-Founder and Board Member of Maya Bank.
Visit Maya's website for more information.