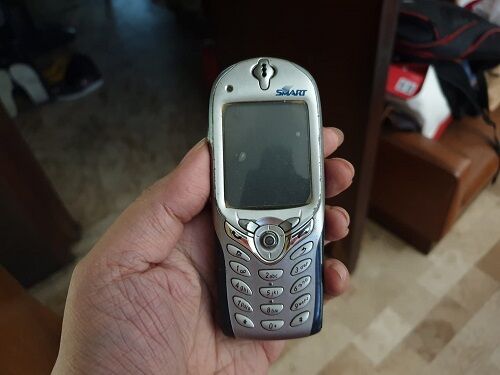 In my previous #SMARTAmazing25 post, I talked about our early years as subscribers of SMART Communications from analog cellular services to Smart Gold GSM. I also mentioned that I got my first SMART SIM card by purchasing a SMART Money SIM pack. It was my backup SIM at that time. I'll be talking about my SMART subscriber years from 2003-2009 in my next blog post. For now, I'd like to focus on the year 2003, the year I became in love with the SMART Amazing Phone.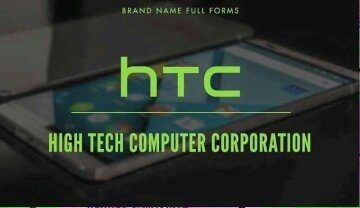 The SMART Amazing Phone was manufactured by High Tech Computer, more popular with their initials as HTC. Aside from the SMART Amazing Phone, it has other names with other telcos in other countries like Orange's SPV E100 and Qtek 7070. It may have different names but it only has one codename – the HTC Tanager. (The follow-up is called the SMART Amazing Phone 2 based on the HTC Voyager)
I recall seeing the full page ad of the SMART Amazing Phone one sunny day in March 2003. What caught my attention were these features offered by the phone:
It has Microsoft Windows so it's like having a computer in your pocket.
It has a detachable camera.
It promotes "internet surfing" as a national sport. (this phrase was also found in SMART Wireless Centers a decade ago)
I've been wanting to have a Microsoft Windows-powered Pocket PC for years but they were too expensive, and my current phone at that time, a brand new Nokia 3530 didn't have a camera. I was already surfing on WAP via GPRS but I wanted to access websites like I would usually do on a PC. I immediately went to the SMART Wireless Center in Greenbelt to check it out. I immediately fell in love with the phone. The Windows Mobile interface may be a little different but it still has the familiar Windows programs that I was already familiar with.
I tried to apply for a SMART Gold postpaid account a few days later, but unfortunately my requirements were incomplete. I've made a couple of attempts during the summer but were rejected for reasons they cannot disclose. I wanted to hate SMART for rejecting me, but every time I see the SMART Amazing Phone in a Wireless Center, I know I've got to have it somehow.
In June 2003, while working in the graveyard shift, I passed by our office's bulletin board and saw a few pictures of phones posted. SMART has a partnership with our company and they have special offers for us employees. I rushed to our pantry and immediately talked to a SMART Account Officer. The lowest plan offered to us employees at that time was Plan 1200. Again, unfortunately, that plan is not suited for employees like us because our salary range does not meet the requirements. However, we still have hope.
Because I've been pestering the SMART Account Officer for more than a whole day in the office (my shift ended in the morning but waited until the afternoon) he told me that they can offer Plan 800 with the SMART Amazing Phone as long as we can get around 15 (or was it 30?) subscribers. So for my whole graveyard shift, I approached friends and acquaintances telling them how cool the SMART Amazing Phone is and that they can get the phone for FREE with a monthly plan of P800. I made them sign up their interest in our bulletin board and upon seeing that our signatures have reached the minimum quota, all we need to do is wait for our approval. On June 27, 2003, we were scheduled to get our SMART Amazing Phones at the SMART Tower. Who was the first person to be called? ME! (I was already a SMART influencer back then!)
The SMART Amazing Phone was the first smartphone I've ever owned and it was wonderful! I can install programs like instant messaging so I can chat with friends wherever I was. At that time, chatting from a phone was unheard of. Once I chatted with another friend through an instant messaging app and told her about the cool weather in Mines View Park in Baguio. She replied with "Wait, is there an internet cafe at Mines View?!"
Another feature the SMART Amazing Phone was known for was its ability to browse HTML websites similar to a PC. When I showed a colleague that I can access Friendster.com (the popular social network in 2003) on my phone, he was so astonished by it and borrowed it for the whole evening. The next day, I discovered that my line has been cut because my data usage has gone through the roof! (data charges were P.25 per kb through SMART's GPRS connection)
It was also my first MP3 player and my first memory card was a 128MB SD card which cost around P2,000 in 2003. Eventually, I learned how to convert videos and watch them on the SMART Amazing Phone while other Nokia users look at me in envy.
The SMART Amazing Phone also introduced me to online communities dedicated to the phone and Microsoft Windows Mobile in general. These were Airfagev.com and Pinoy Windows Mobile. I was so hooked that I became a forum moderator for these two sites. My passion for the SMART Amazing Phone lead me to a career in the telecommunications industry. Who would've thought that someone like me, an ordinary phone fanboy would land in a company that would deal with the maker of his favorite phone – HTC.
Lastly, the SMART Amazing Phone was my ticket to SMART as a Postpaid Subscriber. After 16 years, I am still a SMART Postpaid subscriber and last year I renewed my subscription to a SMART GigaX Plan. I'm using a Samsung Galaxy Note9 now, but I will always cherish my memories with the SMART Amazing Phone.
(To be continued)
Join SMART Amazing 25 Contest and Win P25 Million!!! Click on this link for details: https://digitalreg.net/join-smart-amazing-25-anniversary-promo-and-win-p25-million/