The tablet was a device everybody wanted to have earlier in this decade. As smartphones become bigger in size, the demand for tablets became low. Samsung thinks there is still a demand for tablets, and they have just announced three new Galaxy Tablets to give this generation a tool to help them create whenever, wherever.
The new Samsung Galaxy Tablets are the Samsung Galaxy Tab S5e, Samsung Galaxy Tab A with S Pen, and the Samsung Galaxy tab A 10.1. Mr. Patrick Tolentino, Chief Marketing Officer of Samsung Philippines shared "Filipinos are a naturally resourceful people. We are always able to find inspiration to crate whether it's for a passion project or a practical solution to a problem. But for those moments when you need that boost of creativity, we partnered with Netflix to give our users a profound source of inspiration through the breadth and depth of content available in their platform."
The Samsung Galaxy Tab S5e is the slimmest and lightest tablet in its class. With an incredibly thin 5.5mm sleek metal body and weighing only 400g, it is ultra-portable, durable, and designed to integrate seamlessly into everyday lifestyle. Its gorgeous design marries practicality and style.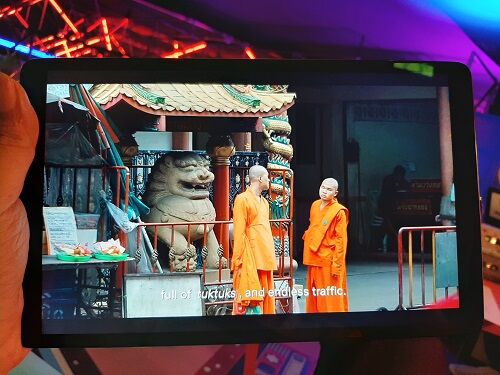 Meanwhile, the Galaxy Tab A 10.1 is the ideal choice for viewers who want an immersive experience. Its vibrant 10.1″ full HD corner-to-corner display allows uninterrupted viewing for shows full of life and action.
Lastly, the Galaxy Tab A with S Pen is paired with a convenient S Pen that helps creators bring their ideas to life on-the-go. It is the best tool for those who want to express their creativity spontaneously and never want to miss a moment to create.
The new Samsung Galaxy tablets are now available at any Samsung-authorized stores nationwide. The Samsung Galaxy Tab S5e is priced at P26,990; Samsung Galaxy Tab A 10.1 at P16,990; Samsung Galaxy Tab A with S Pen at P15,990.