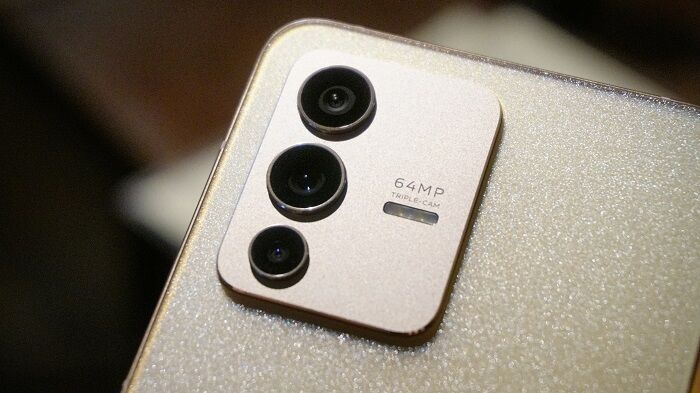 We posted our review of the vivo V23 5G a couple of weeks ago and we promised to do a separate review of its camera. They are one of the main features of vivo's newest smartphone and we want to provide more inputs about it separate from our review post. If you wish to read our review of the vivo V23 5G, you can click here: https://digitalreg.net/vivo-v23-5g-review/.
vivo V23 5G
The vivo V23 5G is equipped with a triple camera system composed of a 64 Megapixel Main camera with wide lens, 8 Megapixel ultra-wide, and a 2 Megapixel macro. The front cameras aren't left behind as they have a 50 Megapixel and an 8 Megapixel ultra-wide lens.
ADD the vivo V23 5G to your Shopee Cart Now!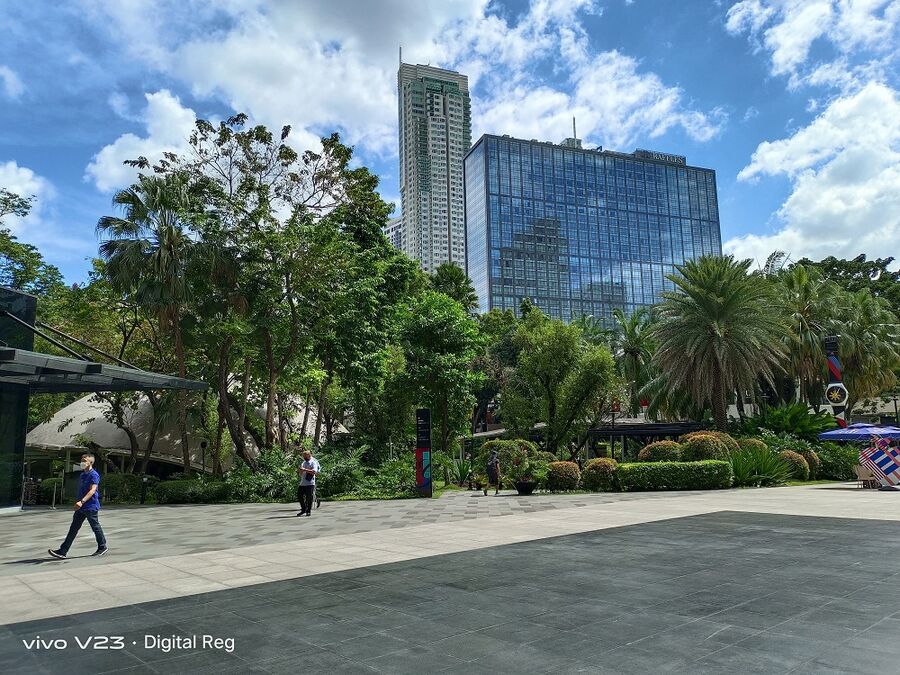 Like most smartphone brands based in China, the vivo V23 5G's main camera isn't defaulted to 64 Megapixels as advertised. Based on my calculations, the camera is defaulted to 16 Megapixels, which is actually good enough to be used for most scenarios. In fact, I used it all the time for taking photos as I don't really need a high resolution camera for social media posts. Dynamic range is very good, whether I use the main or ultra-wide lens. You can see the clear blue skies in the background.
The V23 5G doesn't have a telephoto lens but you can zoom in up to 10x to get a closer shot. Another option is to use the High Resolution 64 Megapixels and blow up a certain part of the image.
ADD the vivo V23 5G to your Shopee Cart Now!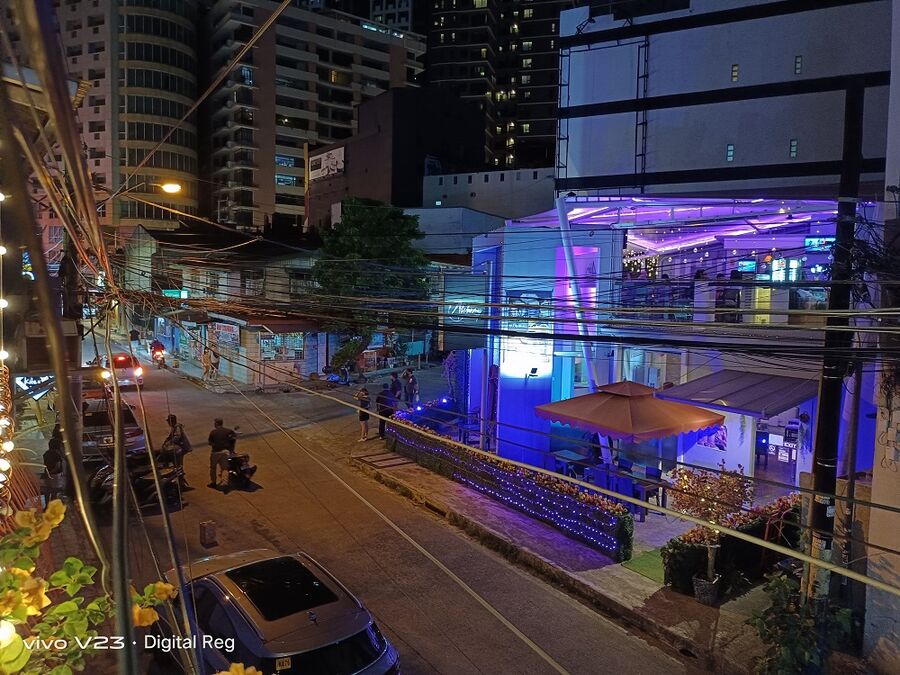 I love taking night photos with the V23 5G. Unlike other phones I've reviewed before, the V23 5G's photos looked clean most of the time.
On selfies, the 50 Megapixel main front camera gets the job done. Without beauty mode turned on, the camera was able to take my natural skin tone color quite accurately. The 8 Megapixel ultra-wide camera is useful too for group selfies or for VLOGs.
ADD the vivo V23 5G to your Shopee Cart Now!
Night selfies can be challenging if your phone doesn't have a flash, so vivo made sure to include it in the V23 5G. To make sure that you get a clear selfie at night, vivo added two flash LEDs. Here are two photos with and without flash: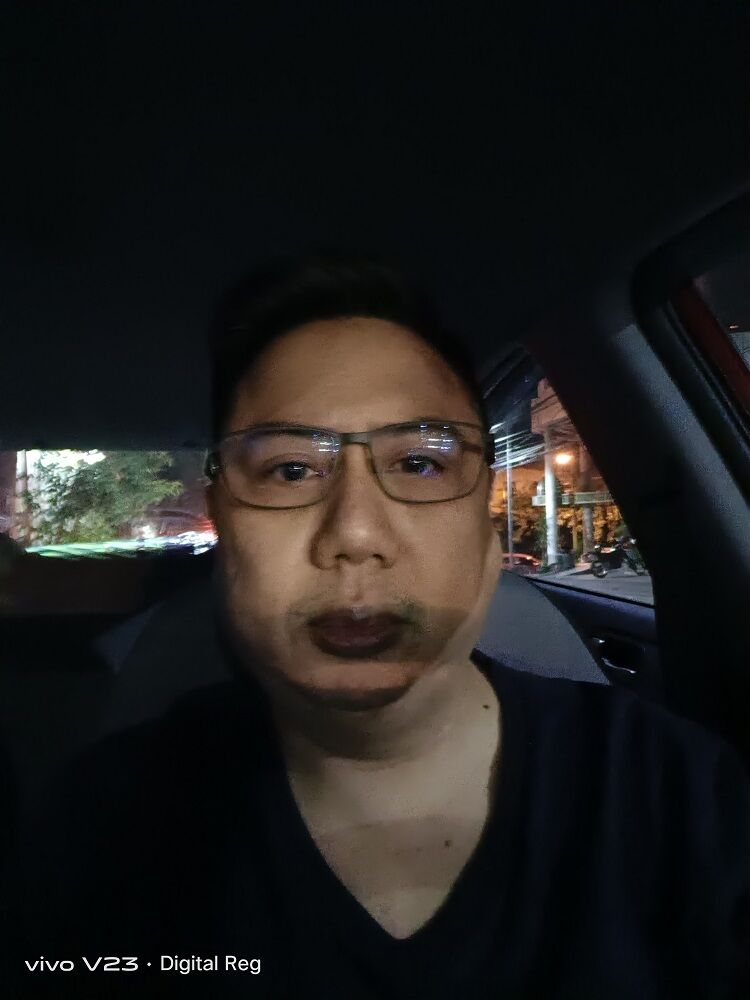 The flash can also be used while vlogging at night or at areas with low-lighting conditions.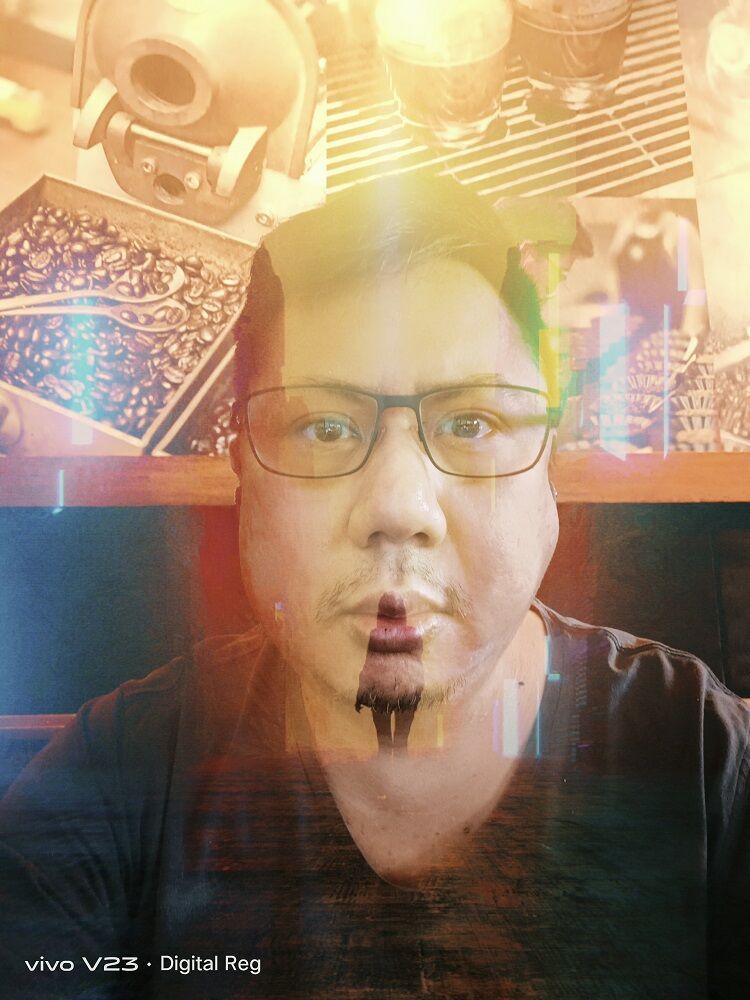 vivo added other camera features that can help you in your content creation. Aside from the usual slo-mo, timelapse, and AR stickers, there are also the Dual View and Double Exposure modes. Dual view can be used if you want to simultaneously show the video taken by the rear and front cameras. On the other hand, Dual Exposure adds some creative camera tricks to your images.
Since vivo is marketing the V23 series as a VLOGGING phone, we will also discuss its video recording capabilities. The cameras can record in 720p and 1080p at 60fps max, while 4K can only let you record up to 30fps. The V23 5G has stabilization modes to prevent any jitters while recording your videos. Standard stabilization can be turned on for both 1080p and 4K at 30fps while Ultra Stabilization can only be turned on for 1080p at 60fps. You can watch the sample videos below.
1080p video with 60 fps ultra stabilization:
4K video with 30fps standard stabilization: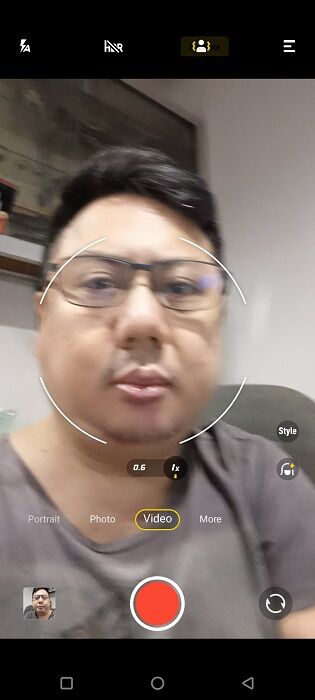 What's impressive with the V23 5G is its front camera also has a video stabilization mode called Steadiface. When turned on, the front camera will keep focus on your face and lessens the blur while you're on the move. This feature is absolutely useful when you are recording a VLOG. You can also turn this on while using the wide-angle lens of your front camera.
Overall, I am pretty much satisfied with the camera review of the vivo V23 5G. I certainly agree that this a content creator's best partner, and from now on, I will use it for making short videos for Instagram Reel and TikTok.
ADD the vivo V23 5G to your Shopee Cart Now!