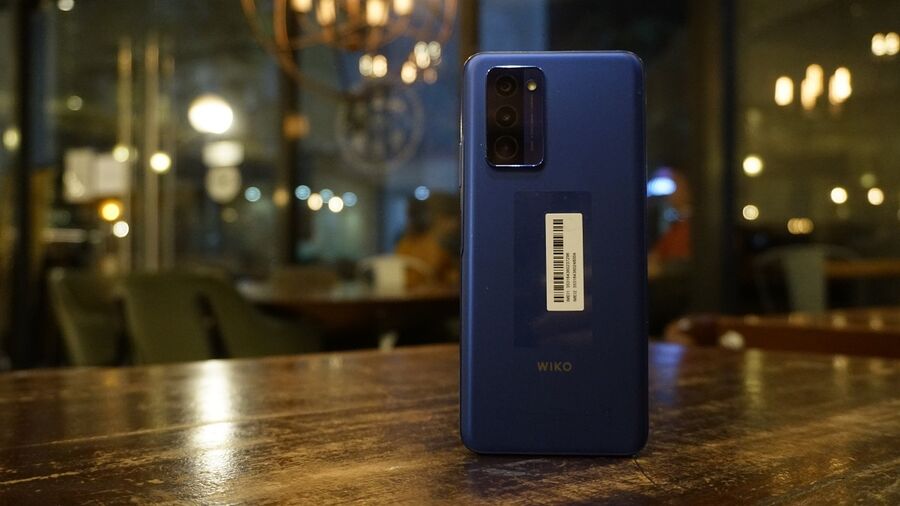 Looks like WIKO is shifting its gears in the Philippine market by launching another entry-level smartphone today. The WIKO 10 debuts today in their first public launch at the SM Mall of Asia, signifying their intention to increase their fanbase. Will this new French-branded entry-level smartphone capture the hearts of Filipinos?
Where did WIKO 10 come from?
WIKO originated in Marseille, France and has been selling mobile phones in the European market since 2011. It expanded its reach and visibility in over 30 countries worldwide, including the Philippines last June.
WIKO 10 SPECS
OS:
Android 12
Processor:
2.3 GHz MediaTek Helio G37 | Power VR Rogue GE8320
Display:
720 x 1600 6.74-inches HD+ Display
Wireless Connections:
Bluetooth WiFi, A-GPS
Memory:
128GB Internal Storage expandable with a MicroSD Card; 6GB RAM
Connectors:
Type-C, OTG
Cameras:
Rear Camera
50 Megapixels f/1.8 + 2 Megapixels f/2.4 + 2 Megapixels f/2.4 (Main Cameras); 8 Megapixels (Front Camera)
SIM Card Slots:
Dual SIM (Nano-Sim)
Battery:
5,0000 mAh with 22.5W Fast Charging
SRP:
128GB + 4GB: P8,999
THE UNBOXING
The box design of the WIKO 10 looks very different compared to the previous unit we reviewed, the WIKO T50 which looked kinda plain. The choice of black color as a package for an entry-level phone is pretty unusual as it is always associated with high-end models.
Inside the box are the WIKO 10 Review Unit, Type-C USB Cable, USB Charger Head, Silicon Case, SIM Card ejector and User Manuals.
THE LOOKS AND FEEL
Opening the box, we were greeted with a large phone usually the size of high-end models. Despite of its large size, it actually feels light, probably because the whole unit is made of plastic.
The WIKO 10 is 8.9mm thick. Not too chunky for an entry-level smartphone if you ask us. Found on the right side are the power button (which also acts as a fingerprint scanner) and volume controls.
On the upper left side of the WIKO 10 is the SIM Card silo. It can accommodate two Nano SIM Cards and a MicroSD Card.
At the bottom are the 3.5mm headphone jack, microphone, Type-C USB port and speaker grille.
Our unit comes in Klein Blue which used to be my favorite color back in the 90s. My first mobile phone back then had the same color, which can easily gets the attention of anyone who sees it. The back panel is plain and doesn't have any textured-feel. It has sort of a matte-finish which adds some value to this entry-level phone. Also found on the upper portion of the back panel is the WIKO 10's camera module.
THE SOUND AND DISPLAY
Since I mentioned about the WIKO 10"s unusual size, it is safe to say that its screen display is also large. It comes with a 6.74'' HD+ U Notch Display with a 90.69% screen-to-body ratio. Having an HD+ resolution for this price might be a dealbreaker since there are several brands offering Full HD displays within the WIKO 10's price range.
While it doesn't have any special screen technology incorporated into the display, the large screen makes up for it which is excellent for watching videos or playing mobile games. Don't expect the WIKO 10 to have a fast screen refresh rate commonly found in today's phones.
There is a speaker grille at the bottom of the phone which provides adequate sound. You have an option to use the 3.5 mm headphone jack or a bluetooth headset.
THE PERFORMANCE
One may wonder what powers the French-branded WIKO 10 entry-level smartphone. We checked its internals and learned that it comes with a 2.3 GHz MediaTek Helio G37 Octa-Core Smartphone. We couldn't recall if we ever reviewed a smartphone with this processor before, and since we couldn't find it in our database, we did some benchmark tests to give us an idea how this chipset performs.
Here are the WIKO 10 Benchmark test results:
Honestly, we found the WIKO 10 to be quite underpowered compared to other phones in the same price range. The good news is the phone is very usable for your daily tasks phone calls, video calls, emails, or social media interactions. We mentioned it didn't have a fast screen refresh rate but the transitions from one screen to another where kinda smooth enough for our taste, thanks to the Vanilla OS treatment by WIKO.
We tried playing a couple of mobile games with the WIKO 10. Mobile Legends: Bang Bang was actually playable with both the refresh rate and graphics set to High. There's a bit of lag whenever we start a match but everything else went smooth during the gameplay. On the other hand, Call of Duty Mobile only let us play with Low Graphics with a High frame rate. Never encountered any issues playing the game even after several matches.
Given its price point, I am glad that it didn't scrimp on its internal storage. It has 128GB built-in with a memory of 4GB. Additional storage is possible with a MicroSD Card, which will use one of the two Nano SIM Card slots.
THE CAMERAS
The WIKO 10 has a triple-camera system composed of a 50 Megapixel main lens, 2 Megapixel Depth and 2 Megapixel Macro. We were a bit disappointed with this set-up because, honestly, who needs the depth or macro lenses? What users normally need is either a wide-angle lens for group/scenic photos or a telephoto lens. Other entry-level phones are equipped with at least a wide-angle lens which is definitely more useful.
While we find the other two cameras quite useless, the main camera does its job well in taking photos under direct sunlight as well as indoors, provided there is good enough amount of lighting. AI does a good job in detecting the type of photos you intend to take. Selfies taken with the 8 Megapixel front camera were a bit underwhelming though.
Here are some sample images taken with the WIKO 10:
THE BATTERY LIFE
Battery capacity of the WIKO 10 is similar to other entry-level smartphones, a huge 5,000 mAh that lasts a whole day. For the past few days, we ended up with more than 20% left on the battery meter. The phone is capable for fast charging thanks to its 22.5W Fast Charger.
DIGITAL REG'S CONCLUSION
The WIKO 10's underwhelming processor might turn off certain users – i.e. power users, mobile gamers. Being an entry-level smartphone, I would only recommend this to those who are on a budget who needs a functional smartphone that can do calls and social media. The cameras are somehow good enough for instagram glam shots or TikTok videos
If you can get the WIKO 10 at a cheaper price like their promo for today at P5,999, then we suggest to buy it now!
WIKO 10 Review
The WIKO 10's underwhelming processor might turn off certain users - i.e. power users, mobile gamers. Being an entry-level smartphone, I would only recommend this to those who are on a budget who needs a functional smartphone that can do calls and social media. If you can buy the WIKO 10 at a cheaper price than its SRP of P8,999, go for it!
PROS
Good main camera
Stock Android
22.5W Fast Charger
CONS
Underwhelming processor
No Wide-angle or telephoto lens
Add your review
|
Read reviews and comments