In the industries of architecture, engineering, and construction, large-format printing plays a crucial role in helping bring designs to life while ensuring that construction projects are completed accurately. Epson, a world leader in digital imaging and printing solutions, takes ideas to a bigger scale with its SureColor SC-T3130X printer, the first technical printer in the world with a CISS ink tank for continuous ink supply. Part of the SureColor­­­­­ T-series large-format printers, the SC-T3130X leverages on Epson's tried and tested PrecisionCore printhead technology to print at the highest efficiency and at a low cost – making it the best option for long-term ownership.
A pioneer in continuous ink supply system (CISS) technology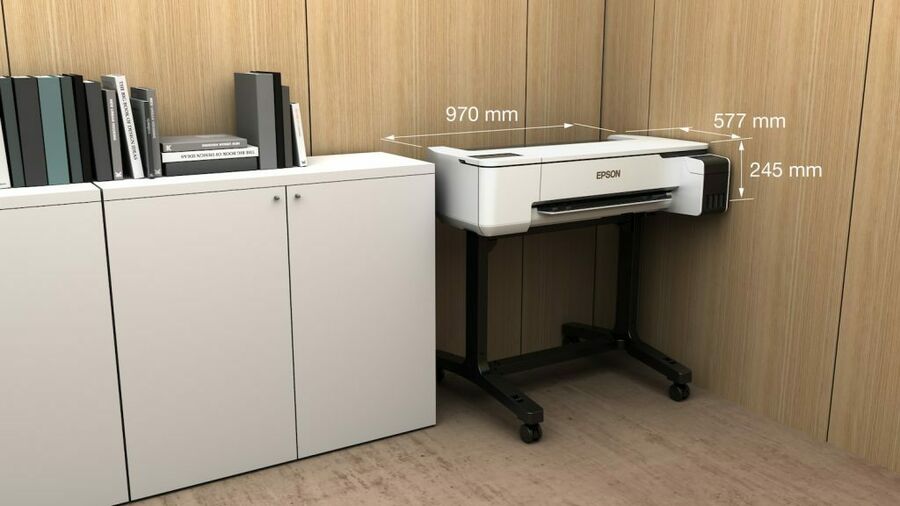 A leader and innovator in CISS technology, Epson leverages on this expertise to create tried, tested, and trusted large format printers such as the SC-T3130X.
With the printer's efficiently designed ink supply system and tanks, the SC-T3130X is a reasonable long-term option compared to printers with standard ink cartridges. Additionally, Epson's CISS technology ensures a seamless workflow without the need for ink replacements that delay print jobs.
"Epson's technology turns ideas into high quality output with prints that are fast, precise, and reliable," said Eduardo Bonoan, head of Marketing Division at Epson Philippines. "Our SC-T3130X printer, along with the rest of our SureColor T-series, incorporates the company's leading core technology and cater to the most detail-driven projects."
Focusing on the finer details
The PrecisionCore printhead technology enables remarkable print speeds that will print large-scale graphics in 34 seconds, without compromising on quality. The next generation of inkjet comes in the form of the PrecisionCore Micro TFP printhead, delivering Epson's renowned, industry-leading output quality, reliability and accuracy. The Epson SureColor T-series produces extremely precise line detail, crisp text and true photographic-quality
Compact, user-friendly design at a more sustainable cost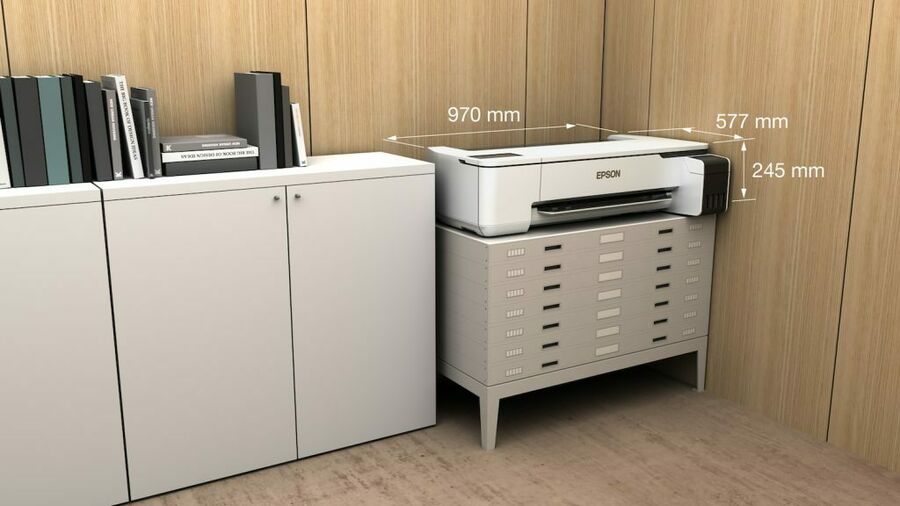 Powered by Epson's Heat-Free Technology, the SC-T3130X consumes less power as it uses no heat in its ink ejection process. This energy-saving technology allows businesses and consumers make a difference by reducing their carbon footprint.
Despite its technical capabilities packing a punch, the SC-T3130X also has one of the smallest footprints in its class. Sleek and minimally designed, but with a tested durable quality, the printer has a comfortable size that fits into tight workspaces effortlessly—at just 970 x 245 x 577mm without the stand. The printer's convenience is enhanced by the its ability to hold on to printouts until the user initiates cutting, preventing the printout from falling to the floor.
Connectivity is also a must, and Epson makes it easy and efficient. The SC-T3130X has a 4.3-inch touch panel for easier usability, as well as built-in connectivity features that support better workflow in today's fast-paced environments. The printer is integrated with Wi-Fi and Wi-Fi Direct, allowing users to print from smart devices anywhere in the office.
With a standard 2-year warranty of all its parts including its printhead, the SureColor SC-T3130X is engineered to bring a new level of convenience, connectivity, and cost-efficiency to printing.
Additionally, it eliminates traditional printer frustrations when it comes to hidden costs—businesses don't need to change printer parts or replace ink as often with the SC-T3130X. The printer also generates a significantly lower amount of physical waste involved in printing, helping businesses meet their environmental goals.
Optimized productivity for various printing needs
The SC-T3130X offers an exceptionally low print cost without any hidden charges, and delivers powerful prints while providing outstanding productivity. The printer brings on a seamless workflow, eliminating the need for ink replacements that will delay print jobs. With an efficiently designed ink tank and system, ink refills during print jobs can be easily and effortlessly done, without compromising on efficiency.­
Leveraging the Epson PrecisionCore MicroTFP printhead for finer lines and exceptional details, the printer is targeted at professionals looking to increase their productivity and creativity. The SC-T3130X is ideal for architects, builders, design firms, educational institutions, and quick print shops (QPS) for CAD, 3D rendering, perspective drawings, technical, and poster printing requirements.
"In today's on-demand culture, consumers are seeking easy-to-use solutions that are economical and provide usability, as well as functionality in their workspaces. This printer is designed for creative innovators – engineers, designers, and architects, who are looking for a compact large format printer that can fit neatly into their workspace," said Bonoan. "Tried, tested, and trusted by users across different sectors, the T3130X delivers stunning and high-quality prints while remaining cost-efficient and sustainable, making it infinitely easier for users to share their unique vision and ideas to the world and to print wirelessly from any smart devices."