The new ASUS Zenfone 4 series were already unveiled in Taipei yesterday and I will discuss them tomorrow when we launch them here in Manila. For the meantime, let me treat you guys to a first look of the ASUS Zenfone 4 Selfie!
ASUS ZENFONE 4 SELFIE SPECS
| OS: | Android 7.0 Nougat with ZenUI |
| --- | --- |
| Processor: | 1.4 GHz MSM8937 Qualcomm Snapdragon 430 Octa-Core processor | Adreno 505 |
| Display: | 720 x 1280 5.5" HD IPS LCD Display |
| Wireless Connections: | LTE, Bluetooth 4.1, WiFi 802.11 b/g/n, A-GPS, GLONASS |
| Memory: | 64 GB Internal Storage expandable with a Micro SD Card up to 200GB, 4GB RAM |
| Connectors: | Micro USB |
| Cameras: | 16 Megapixels (Main Camera), 20 Megapixels + 8 Megapixels (Front) |
| SIM Card Slots: | 2x Nano SIM Cards required |
| Battery: | 3,000 mAh |
| SRP: | P13,995.00 |
UNBOXING VIDEO
FIRST IMPRESSIONS – HARDWARE
I don't have the original ASUS Zenfone Selfie to compare with the Zenfone 4 Selfie but I am sure that the latter is smaller, slimmer and lighter. As we can all remember, the design of the original Selfie is based on the Zenfone 2 which is big and bulky. The Zenfone 4 Selfie kinda looks like the ASUS Zenfone 3 Zoom, which is good because it looks more sophisticated than the Zenfone 3.
The fingerprint scanner was moved from the back to the front which doubles as the home button. I welcome the change, but at first look it can be mistakenly identified as an OPPO phone.
FIRST IMPRESSIONS – SOFTWARE
The processor used by the ASUS Zenfone 4 Selfie is a Qualcomm Snapdragon 430 processor. By paper, the Snapdragon 430 is almost similar to its predecessor, the Snapdragon 615 which was used on the Zenpfone Selfie. However, the newer Snapdragon 430 has 8-cores and better graphics in the form of Adreno 505. So far, performance is nothing to question about, but I will install some games with heavy graphics later so we'll see how it will go.
THE DUAL-FRONT CAMERAS
The star of the Zenfone 4 Selfie is the Dual Front Cameras for selfie portraits. Does this sound familiar to you? Of course it does. We've seen this feature in the OPPO F3, OPPO F3 Plus as well as those bunch of Vivo phones. ASUS leveled-up its selfie game by adding its own dual-front cameras consisting of 20 Megapixels and 8 Megapixels. It can zoom in to take your intimate selfie portraits and zoom out for group photos. It can take bokeh portrait shots as well. Here are some sample photos: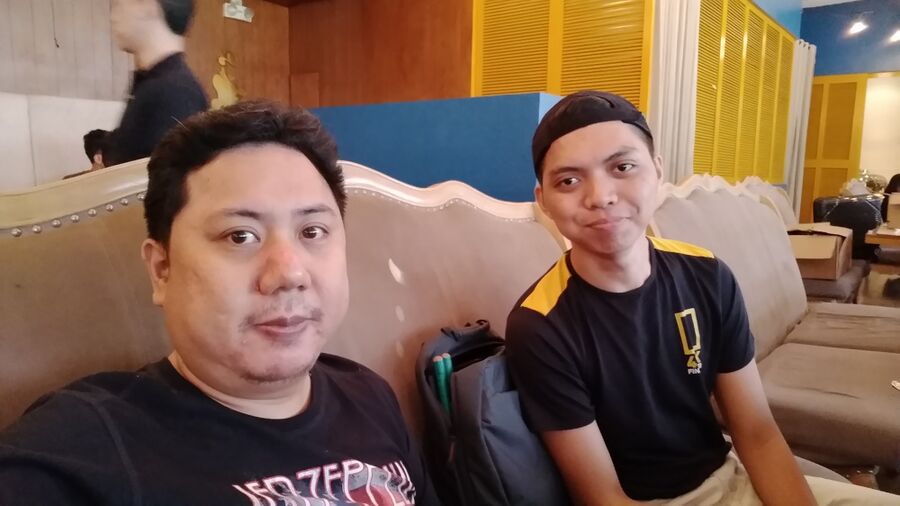 The 16 Megapixel rear camera take good photos too.
I'll give my verdict once I publish my full review in a couple of weeks. More posts about the ASUS Zenfone 4 series by tomorrow.