ENDLESS Dungeon is now available for pre-purchase on Steam, Epic Games Store, Microsoft Xbox Series X|S, PlayStation 4, and PlayStation 5!
ENDLESS Dungeon is our upcoming rogue-lite tactical action game. It's a top-down twin-stick shooter with a twist of tower defense. Assemble your band of heroes and make your way towards the core. And don't forget to protect your crystal — you'll need it to survive!
It might seem tough, but there's a satisfaction to be gained in going just a little bit further each time, unlocking new weapons, heroes, and finding out the secret behind the black magic that keeps bringing you back every time you die. Check out the pre-order trailer here.
ENDLESS Dungeon will release on May 18th on PC, Xbox, and PlayStation. Pre-orders and release for Nintendo Switch will follow later!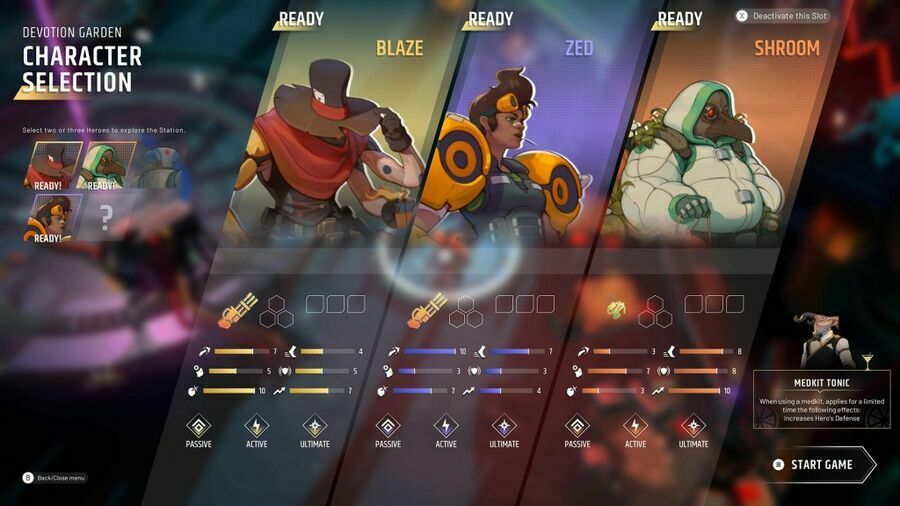 Whether you're a die-hard PC player or a console aficionado, there's enough ENDLESS to go around! Digital and physical editions are available for pre-order via https://store.endlessdungeon.game, with some fantastic pre-launch bonuses and launch content available.
Pre-Ordering the Endless Dungeon "Last Wish" Digital Edition on PC and Console will grant players early access to the game – 48 hours before launch, exclusive digital items such as a soundtrack featuring Lera Lynn and Arnaud Roy, a digital artbook, the "Pioneer Elite" skin pack and more.