Two Point Campus is shaking off the ectoplasm for its latest course. Two Point Studios Limited and SEGA are proud to reveal Two Point Campus: School Spirits, the second DLC for the popular university management game, is arriving on March 15th (GMT) on all platforms. Players can pre-order School Spirits on Steam and the Microsoft Store here. Check out the announcement trailer now!
Students will be whisked off to Lifeless Estate, where the usual eerie silence has been interrupted by a paranormal pest problem. The estate's heiress might be long dead, but she's still offering two lively new courses, and you'll encounter some spirited new student archetypes, plus lots of hauntingly good new items to help you give your Campus a new lease on the afterlife.
Students won't be the only ones excelling at expelling, though. In our brand new DLC-exclusive challenge mode level, the janitors' union has been tasked with mopping up all these spectral scourges, so grab your trusty Ghost-Duster and fight throughout the school year to keep your campus ghost-free and capture as many as you can! We should really pay these people more.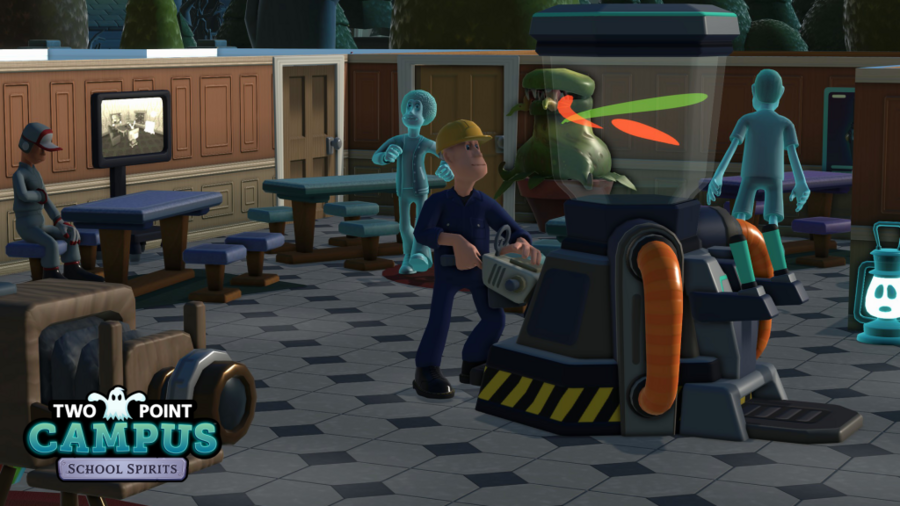 With plenty of fun and fantastical courses to explore, players must provide their students and teachers with everything they need to help them thrive and survive in the academic year. Players can pre-order Two Point Campus: School Spirits now to receive 10% discount on Steam and the Microsoft Store. Players who purchase the new DLC from launch day will receive 10% Early Adopters discount until March 21st (GMT) for PC, PlayStation 4|5, Xbox One, Xbox Series X|S, and Nintendo Switch.