For the past 20 years, NBA 2K has featured the most popular NBA players as cover athletes for its top-rated and top-selling video game series. This year's NBA 2K 21 will have three NBA Superstars representing three different generations of the league. On the cover of the current-generation version of NBA 2K21 is five-time NBA All-Star and Portland Trail Blazers' standout Damian Lillard. Zion Williamson – New Orleans Pelicans forward, 2019 1st Overall Pick and consensus 2019 National College Player of the Year, lands the cover for the PlayStation 5 and Xbox Series X version. Finally, NBA legend Kobe Bryant's lifetime achievement of basketball excellence is celebrated in the Mamba Forever Edition.
This is not the first NBA 2K featured three NBA Superstars in a year. In 2K 13 they had Blake Griffin, Kevin Durant and Derrick Rose while 2K 16 even had 4 with Stephen Curry, James Harden, Anthony Davis and Michael Jordan. Though some 2K editions feature multiple athletes in a cover, the players in 2K21 have individual covers. This is the third time that Bryant became a cover in the game, with the most recent one in 2K 17. This is the first time NBA 2K featured a player posthumously.
"Each of our cover athletes represent different eras of the game of basketball – Damian Lillard dominates the court today, Zion Williamson is a standard bearer for the next generation of NBA superstar and what
more could be said about Kobe?," stated Alfie Brody, Vice President of Global Marketing at NBA 2K. "Three athletes representing the current, future and storied history of the game. Today's exciting announcement is just the first of many for NBA 2K21; it's going to be a huge year for basketball fans and NBA 2K gamers."
Also Read: SUIT UP! Playstation VR Marvel's Iron Man Bundle will be Launched on July 3, 2020!
NBA 2K21 has extensive improvements upon its best-in-class graphics and gameplay, competitive and community online features and deep, varied game modes, NBA 2K21 offers one-of-a-kind immersion into all facets
of NBA basketball and culture – where Everything is Game.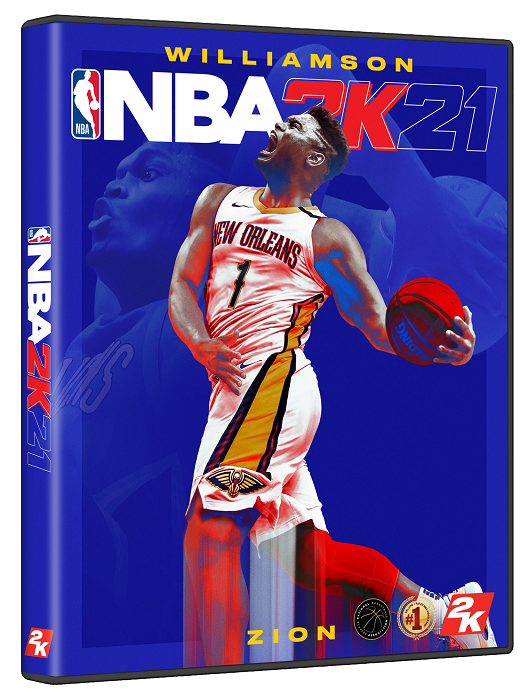 While the next-generation version of 2K21 is being built from the ground up for next-generation consoles, 2K is also introducing several initiatives to bridge the two versions of the game. 2K21 will feature MyTEAM Cross-Progression and a Shared VC Wallet within the same console family (PS4 to PS5, Xbox One to Xbox Series X). MyTEAM Cross-Progression enables all MyTEAM Points, Tokens, cards and progress to be shared on both current and next-generation versions of NBA 2K21 in the same console family; similarly, the Shared VC Wallet means any earned or purchased VC is accessible across both current and next-generation versions of NBA 2K21 in the same console family. As shared earlier,
players who are interested in picking up both versions of NBA 2K21 on either PlayStation or Xbox can check out the Mamba Forever Edition, which provides dual-access by providing purchasers with a copy of the standard edition of NBA 2K21 on the other generation at no additional cost, within the same console family.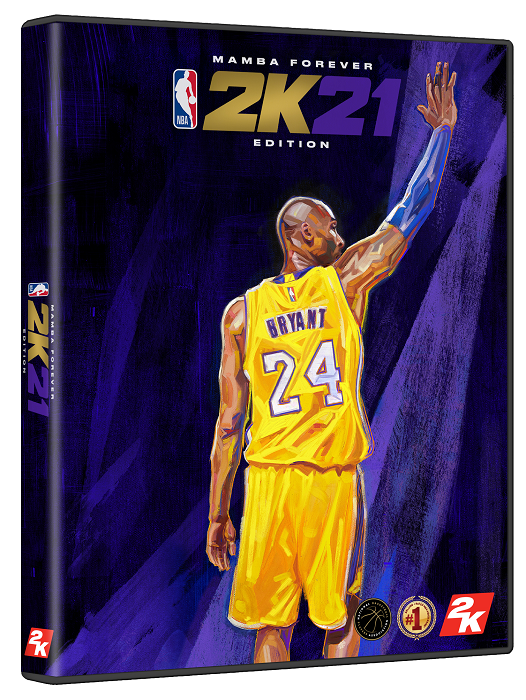 For NBA 2K21, Legend Edition is replaced by the Mamba Forever Edition, celebrating Kobe Bryant's lifelong pursuit of victory and legacy in the sport of basketball. For many fans, Kobe's achievements on the court and love for the game had tremendous impact around the world and his list of awards and accolades is intensive. Kobe was the cover athlete for NBA 2K10, the Legend Edition of NBA 2K17 and is immortalized in the NBA 2K21 Mamba Forever Edition with unique custom covers for both current generation and next-generation versions of the game that honor the span of his career, from his days wearing No. 8 and scoring 81 points to scoring 60 points wearing No. 24 the night of his final NBA game.
Looking ahead, NBA 2K will be releasing additional announcements and news about NBA 2K21 including the soundtrack reveal, first looks at gameplay and features for both current and next-generation versions
of NBA 2K21, 2K Day celebration and much more.
NBA 2K21 will be available worldwide on PlayStation 4, Xbox One, Nintendo Switch, Windows PC and Google Stadia on September 4, 2020. NBA 2K21 will also be available on PlayStation 5 and Xbox
Series X as a launch title this holiday.
For more information on NBA 2K21, please visit https://nba.2k.com/.