ZTE Corporation announced the pricing and global availability of nubia Neovision Glass, which was launched at the 2023 MWC World Mobile Communications Exhibition in Barcelona, Spain. Starting from June 19, 2023, interested consumers can directly purchase the nubia Neovision Glass on the official website and the price is $529/€549/£479.
Superior Visual and Audio Quality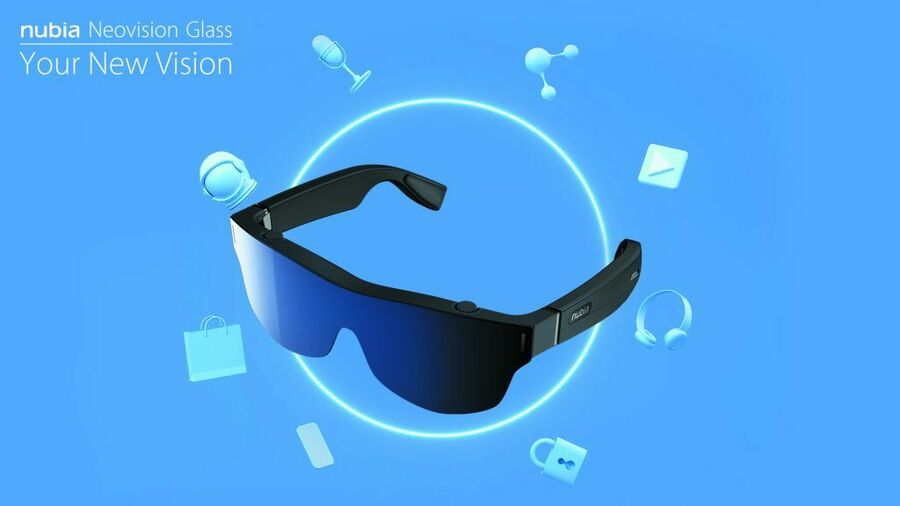 The nubia Neovision Glass, the world's first smart glasses with Hi-Res Audio Quality certification and TÜV Rheinlan certified, offers a superior visual and audio experience. It provides an immersive view on a Micro-OLED 120-inch screen with a PPI of 3500, a binocular HD resolution of 1080P that provides crisp details and vivid colors, a wide field of view of 43 degrees and a brightness up to 1800 nits.
Additionally, the eyewear comes equipped with dual omnidirectional speakers and a cyclonic sound tank, boasting a sampling rate of over 44.1kHz and a bit depth of more than 16 bits, achieving a lossless sound quality that enhances users' audio experience.
A Wide Range of Applications
The nubia Neovision Glass offers a virtual large screen that can be applied to a diverse range of scenarios, including personal mobile theater, mobile gaming center and efficient office assistant, encouraging users to explore exciting aspects of life. The phone's screen can project images onto a virtual screen seamlessly in real-time and can effortlessly connect with a wide range of devices including mobile phones, drones, game consoles, laptops, and many more.
What's more, the integration of a private lens and directional sound transmission guarantees an unparalleled personal space experience.
Fashionable and Trendy Design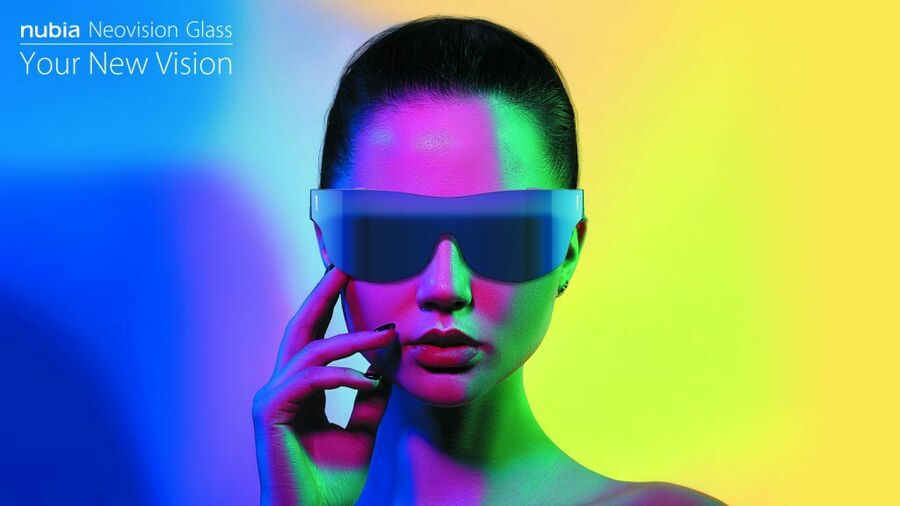 The nubia Neovision Glass boasts a minimalist, streamlined design that exudes a light luxury sunglasses style, weighing only 79g. The frameless, sleek, and stylish magnetic lenses have enhanced the fusion of fashion and technology.
Pricing and Availability
The nubia Neovision Glass will be available on open sale starting from June 19, 2023, through the official website, with prices at $529/€549/£479.

The nubia Neovision Glass is available in the following countries and regions:
Europe: Austria, Belgium, Bulgaria, Croatia, Cyprus, Czechia, Denmark, Estonia, Finland, France, Germany, Greece, Hungary, Ireland, Italy, Latvia, Lithuania, Luxembourg, Malta, Netherlands, Poland, Portugal, Romania, Slovakia, Slovenia, Spain (50 of 52 provinces), Sweden, United Kingdom
Middle East: Israel, Kuwait, Saudi Arabia, United Arab Emirates
Asia Pacific: Australia, Hong Kong SAR, Indonesia, Japan, Macao SAR, Malaysia, Philippines, Singapore, South Korea, Thailand, Vietnam
Africa: South Africa (8 of 9 provinces)