MONTECH is introducing its all-new mechanical keyboard collection – 'MKey' featuring 2 colors: Freedom and Darkness, available in both full size and TKL keyboard.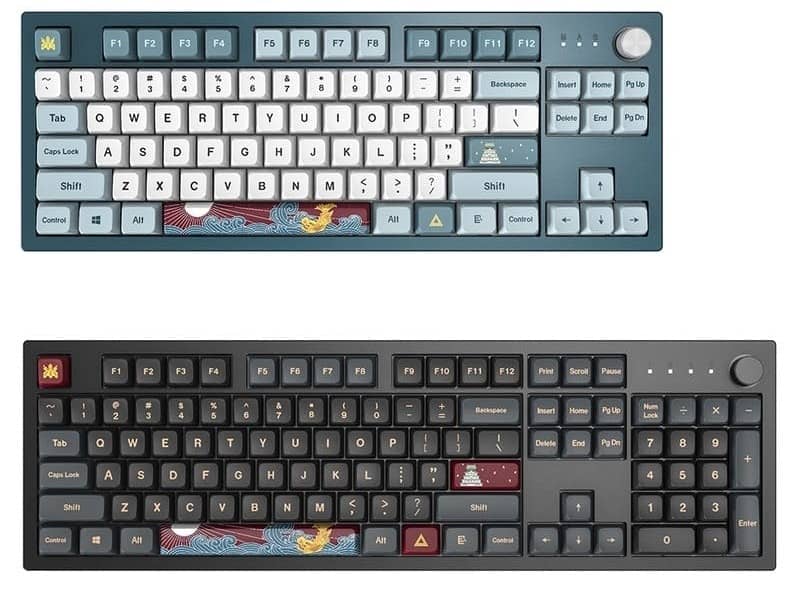 ​
The MKey collection was inspired by the monumental Osaka Castle in Japan. Montech captures the magnificence of the Osaka Castle within the MKey's design, incorporating the roof's color accents as well as implementing a stable infrastructure. To complement the keyboard's aesthetic, two special sets of 4 Osaka Castle-themed custom keycaps are included in MKey Freedom and MKey Darkness.

​
Customization And Controls
​The MKey collection is equipped with pre-lubed Gateron G Pro 2.0 switches for optimal smooth key actuation. MKey offers 3 switch options: Red, Yellow, Brown. In order to provide users with ultimate precision and control, MKey is compatible with 3-pin and 5-pin switches, which allows users to customize their switch options for preferred typing sound and feel.
Different Gateron G Pro 2.0 Switches Features
Type
Operating Force
Pre-travel
Travel distance
Pre-Lubed
Sound Level
Suitable For
Red
Linear
45±15gf
2.0±0.6mm
4.0 mm Max.
Yes
Low
Gaming/Office
Yellow
Linear
50±15gf
2.0±0.6mm
4.0 mm Max.
Yes
Low
Midway Gaming/Office
Brown
Tactile
55±15gf
2.0±0.6mm
4.0 mm Max.
Yes
Medium
Midway Gaming/Office
​
Engineered Acoustics
​Different from cheap sound-dampening foam, the MKey has custom-tailored two silicone acoustic absorb pads to perfectly wrap the PCB and bottom of the keyboard. This pad is capable of absorbing undesirable acoustic vibrations to achieve the best keystroke acoustics. The MKey series incorporates gasket structure and two custom-made silicone pads, which are applied to the PCB circuit board and the bottom of the keyboard. These pads effectively absorb any vibration or atypical sound, resulting in a flawless auditory experience.

​
18 RGB Modes
​MKey is equipped with south-facing LEDs under every key for enhanced under-glow, while eliminating ghosting or interference. Moreover, the MKey features a total of 18 built-in RGB lighting modes which can be controlled via the multi-functional rotary knob.
​
Multi-functional Rotary Knob
​The MKey's Rotary Knob has three main modes: zoom in and out, volume adjustment, and RGB mode switching. Users can easily cycle through these modes by simply pressing down on the knob, featuring a Patent Pending underglow ring displaying the current mode. The Rotary Knob provides users with quick access to essential functions without the need for additional software or keystrokes.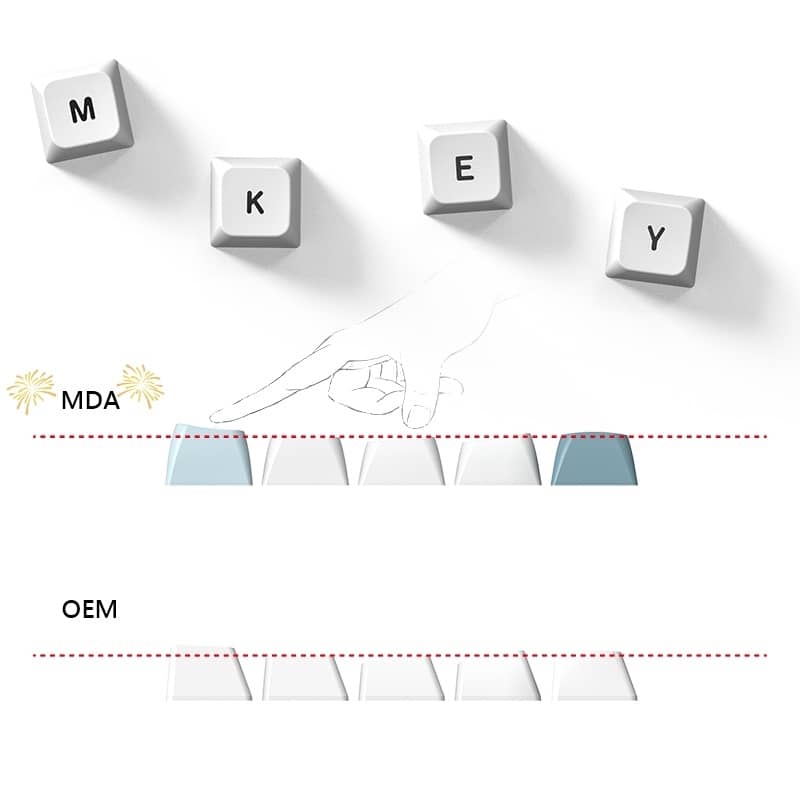 ​
5 Sided Dye-Sublimated Keycap Legends
​To create the most visually appealing keycap legends, the MKey features a dye-sublimation printing process on all five sides of the keycap. With this printing process, the MKey offers users with aesthetically pleasing keycaps that are durable through wear and tear. In addition, the MKey features MDA profile key-caps made with PBT for ultimate comfort and ease on the fingertips.

​
Extra Features
This collection has full F1 to F12 keys, Windows Key Lock function, N-key rollover, and also macro recording function. All these features are accessible directly through the keyboard or through Montech's MKey software. The F12 key also has an alternate "Boss Key!" function, a direct shortcut back to the desktop!
Some other notable extra features include: adjustable 3-level incline angles for maximum comfort along with a braided Type-C cable.
Montech Mkey Availability
Available starting May 17th, 2023 on Amazon and Newegg.MSRP for the TKL size is $89 USD with the full size keyboard priced at $99 USD