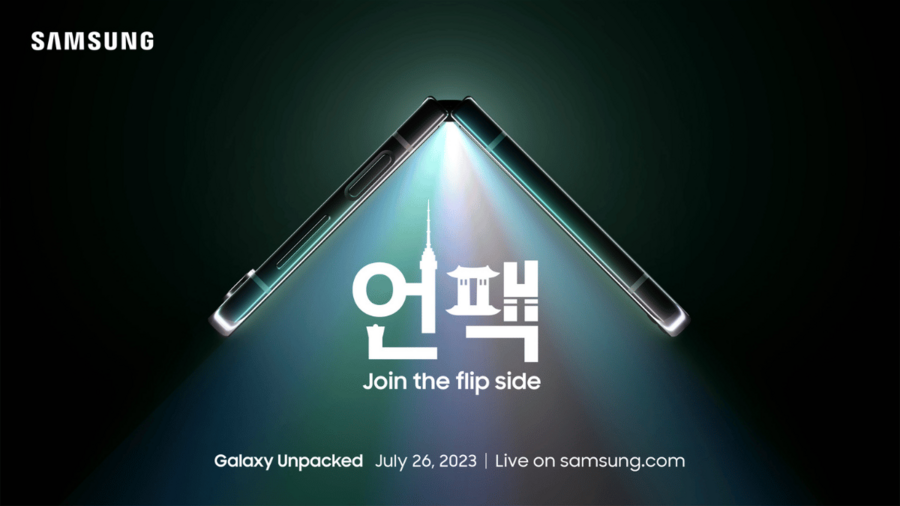 Samsung Electronics has released a new global film as part of the "Join the flip side" campaign, providing teasers for the next generation of Galaxy devices expected to launch later this month at Galaxy Unpacked 2023.
Building on the first 'Join the flip side' video released last September, the new campaign video continues the campaign theme, calling on people to lean in to their fascination with innovation. In a fun and playful way, the videos showcase the unique ways foldables can be used and how they challenge everything consumers know about an ordinary smartphone.
The new campaign video highlights the perceived barriers people face when they consider stepping away from the status quo, despite seeing the compelling benefits on the other side. Through the campaign, Samsung invites consumers to defy the norm and to enjoy new and unique experiences on the flip side.
"The flip side itself is about more than just a device — it's a way of thinking. A way of living. It's a new and open world where better experiences are waiting for those willing to step beyond the boundaries of convention and try something new," said Sonia Chang, Vice President of Brand Marketing Group of Mobile eXperience Business at Samsung Electronics. "With the Galaxy Z series, Samsung provides innovation that defies the norms, redefining what a smartphone can do and stepping beyond conventional boundaries to open a new world of experiences."
Join the Flip Side at Galaxy Unpacked 2023
Come along on our journey to discover an all-new Galaxy as Samsung is showcasing their latest technologies designed to open possibilities and transform lives.
Join Samsung Electronics on July 26 as they host the very first Unpacked in Seoul, Korea, a place where traditional culture and futuristic visions intersect to inspire global trends and game-changing innovation. The event will be streamed live on Samsung.com, Samsung Newsroom, and Samsung's YouTube channel beginning at 8:00 p.m. KST, 7:00 a.m. ET, 4:00 a.m. PT, and 12:00 p.m. BST.
For the meantime, check out the the new 'Join the flip side' season 2 video uploaded on the Samsung Youtube channel and stay tuned to see how Samsung pushes the boundaries of innovation with the most carefully designed mobile experiences yet.
And as always, visit Samsung Newsroom for more upcoming teasers, trailers, and the latest updates!