We've seen OEMs throughout the years trying to disrupt the smartphone market. I've seen them cause chaos in the high-end segment, then in the last couple of years, the mid-range market. realme entered the market in 2018 by disrupting the entry-level market with the realme C1 and most recently the realme C3, a phone very capable of mobile gaming for under P6,000. realme followed up with the realme 6 series, the only mid-range phones with 90Hz screen refresh rate. Today, after a year and a half of being in the smartphone market, realme is finally launching its First Flagship Smartphone, the realme X3 SuperZoom.
The realme X3 SuperZoom posses flagship specs like the superfast Qualcomm Snapdragon 855+ processor, but can its other features make the phone a legitimate flagship phone killer? We'll tackle each area of this realme flagship in our review.
REALME X3 SUPERZOOM SPECS:
OS:
Android 10 with realme UI
Processor:
2.4 GHz Qualcomm Snapdragon 855+ Octa-Core Processor | Adreno 640
Display:
6.6" IPS LCD 120Hz Ultra Smooth Display 1080 x 2400 FHD+ with Corning Gorilla Glass 5
Wireless Connections:
LTE, Bluetooth 5.0, WiFi 802.11 a/b/g/n/ac, A-GPS, GLONASS
Memory:
256GB Internal Storage; 12GB RAM
Connectors:
Type-C USB 2.0, OTG Support
Cameras:
Rear: 64MP f/1.8 wide + 8MP f/3.4 periscope lens + 8MP f/2.3 ultra-wide + 2MP f/2.4 macro; Front: 32MP f/2.5 + 8MP f/2.2
Security:
side-mounted fingerprint sensor;
Face unlock
SIM Card Slots:
2x Nano SIM Cards required
Battery:
4,200 mAh with VOOC Charging
SRP:
P24,990
THE LOOKS AND FEEL
When I unboxed the X3 SuperZoom two weeks ago, I was so astonished at the phone's looks and feel that my jaw dropped on the floor and I had a hard time puling it up. Holding it was very different from the other realme phones I've reviewed before. Its texture and weight immediately registered to my brain that I am indeed holding a flagship phone.
Most realme phones are made of plastic bodies, but they made it different for the X3 SuperZoom. Its frame is made of aluminum alloy, sandwiched between the front and back glass panels.
On the right side of the phone is a power button which also acts as a fingerprint scanner. I've activated it during my evaluation period and it works perfectly.
Aside from its aluminum frame, the X3 SuperZoom has a glass back panel normally seen in expensive high-end smartphones. I kept on saying "WOW!" for like every five minutes while I marveled at its Arctic White color. Its not too plain, but not too flashy either. Its pearlish white color exudes elegance and only shines to others when it needs to.
According to realme, the back panel is anti-glare and a fingerprint-proof glass. I pressed my fingers against the back panel and observed most of my fingerprints disappeared as if they were being erased. My other fingerprints can still be seen at a different angle but it's not noticeable and can be easily wiped off. While I am ecstatic to learn that the X3 SuperZoom has a glass back panel, I am very careful with it. First it's slippery and it can slip off my hands or even a table. Second, I broke two flagship phones with glass back panels from accidental drops last summer. I made sure that it won't happen again with this realme phone by protecting it with the silicon case included in the package.
THE DISPLAY
The X3 SuperZoom comes with a 6.6″ display with Full HD+ resolution. realme did away with its Teardrop notch and went for a dual-punch hole display that houses its dual selfie cameras. While most flagships would use AMOLED displays, realme still opted for an IPS LCD which isn't bad at all. Colors are vibrant and the slightly bigger screen certainly makes it enjoyable for me to watch videos.
The good news with this screen is its inclusion of a super smooth 120Hz refresh rate. We normally see this kind of refresh rate in high-end smartphones but realme broke that barrier when they introduced a 90Hz refresh rate in their realme 6 and 6 Pro series phones. There's an option to choose 60Hz, 120Hz or auto-scale depending on your taste. In my case, I chose 120Hz so I can always experience silky smooth movements on my screen.
THE PERFORMANCE
I have mentioned a few times before that I've always wanted to have a smartphone with Qualcomm's flagship processor. While the Qualcomm Snapdragon 855+ is not the latest flagship processor (the Snapdragon 865 holds that distinction) it's definitely one of the fastest and most powerful. This is my first time to benchmark this processor so I was excited to find out the results.
Scores confirm that the Snapdragon 855+ is definitely among the best sitting along with the Exynos 990 and Kirin 990 5G chipsets. In Antutu, the 855+ is lower by 20,000 against the Exynos 990 while the Kirin 990 5G doesn't even reach the 500k mark. (Scores of the Exynos 990 and Kirin 990 5G are from my Samsung Galaxy S20 Ultra and Huawei P40 Pro.)
realme provided the X3 SuperZoom with a generous storage of 256GB and a humongous 12GB of memory. How in the world was realme able to include a 12GB RAM into a smartphone that doesn't have the price of a flagship? It's unbelievable! True enough, I didn't encounter any hindrances on the phone, whether I leave my usual apps or mobile games opened in the background. I can jump from one game to another and back and still play an ongoing game.
With this supercharged processor, the X3 SuperZoom can play any of the latest and popular mobile games at their highest settings. Asphalt 9: Legends was set to High Visual Quality and it got me hooked on the game again. With graphics quality set to Very High and frame rate to Max, gameplay on Call of Duty Mobile was like playing on a console. No matter how many games I played, the game played fast and smooth. Unfortunately, these games do not support the 120Hz refresh rates, but there are some other games like Dead Trigger 2 that supports it. I have played the game years ago and playing it with video and frame rates supporting 120Hz is definitely a better experience on the realme X3.
Thanks to its processor and generous amount of RAM, I got to play more games than I would normally do in a day. However, having this kind of processing power with graphics set to maximum can cause the phone to really heat up. I removed the silicon case of the X3 SuperZoom to observe on how much heat the phone can take. After playing different games for an hour, I noticed that the heat is manageable and it never reached a point when it could burn my fingers. Apparently, realme has incorporated a Liquid Cooling System in the X3 SuperZoom which includes a vapor cooling tube to reduce the heat. Knowing that they can choose not to include this feature to cut down costs, I am glad that realme still made it happen.
THE CAMERAS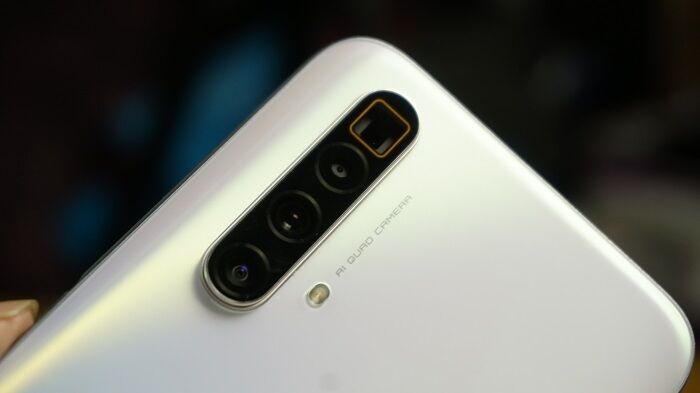 Camera specs of the realme X3 SuperZoom sounds impressive lead by its 64 Megapixel main camera. Like previous realme and OPPO phones released this year, the main camera is actually binned to 16 Megapixels and acts as a default shooter. Details taken with 16 Megapixels are acceptable and even the dynamic range is also good. My complaint with this kind of setup is that I have to go through the menu shortcuts of the camera to access the bigger Megapixel lens. realme addressed this issue and had the 64 Megapixel option in the main camera menu near the shutter button. Using the bigger Megapixel lens provides even greater detail for some of my photos.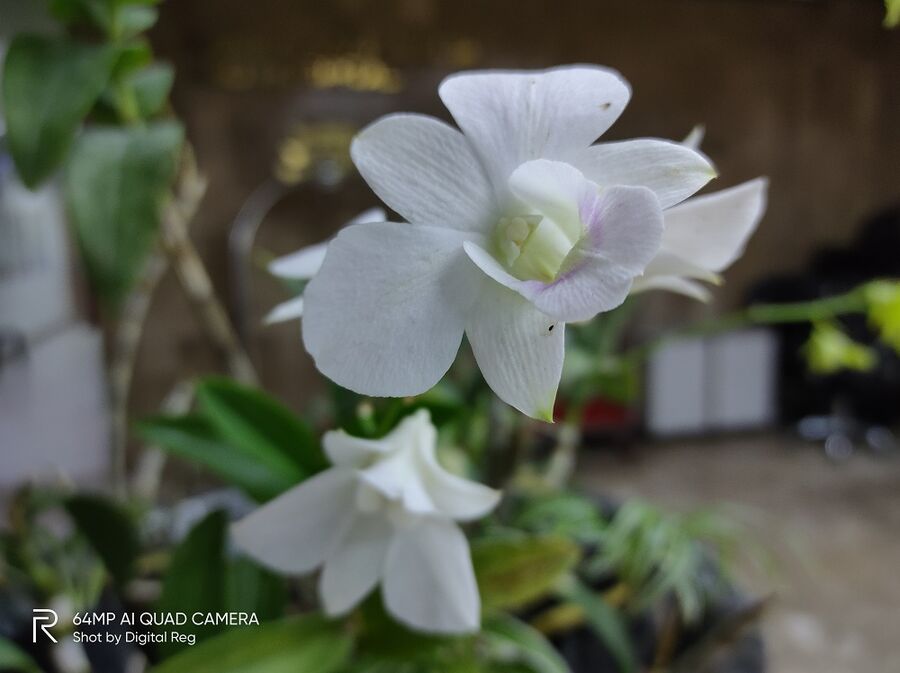 realme added a periscope feature on the X3 SuperZoom. This feature is normally found in OPPO phones and they have also integrated it with their flagship. I know it sounds impressive, but images taken with 60x zoom aren't always usable. Some of my shots are usable while others were fuzzy. I am not certain if this could be fixed with a software update. To take clear pictures with a zoom lens, just set it to 10x max.
Being a flagship, I expected realme to have a better night mode than its other phone models. Some photos turned out alright, but they are not at par with other flagships like the OPPO Reno and Find X series. Some images appeared to be grainy and washed out. I wanted to try Starry Night mode, but it's impossible to achieve astrophotography in the city.
The 32 Megapixel and 8 Megapixels dual cameras take good natural looking selfies and beauty mode also works if I want to look less haggard in the photo. I am also able to take wide-angle selfies thanks to its 8 Megapixel lens which can be useful for group selfies.
THE BATTERY LIFE
It doesn't have the 5,000 mAh battery capacity of its other phone models, but 4,200 mAh seem to be alright based on my usage. PCMark's battery test results show the phone lasted 16 hours and 5 mins. My actual usage varies from 12-14 hours while heavy usage gets me up to 8 hours. All these usage were set with 120Hz refresh rate. The X3 SuperZoom comes with a 30W VOOC Charging and it can quickly charge the phone from 0 to 100 in just an hour!
Since the X3 SuperZoom has flagship features, I was hoping that realme would also include wireless charging. In spite of having a glass back panel, this feature was not included which is a bummer.
DR'S CONCLUSION
I always have a flagship phone as my main phone, and having reviewed the realme X3 SuperZoom for almost two weeks, I asked myself if I'm willing to make it as my flagship phone despite some of its shortcomings. My answer is yes. I don't mind the lack of 5G, AMOLED display, wireless charging and IP68 ratings. The absence of these features are the reason why the realme X3 SuperZoom, has a pricetag of P24,990. The cameras are usable but I hope they can improve their night mode in future flagship models.
In my opinion, the realme X3 SuperZoom is the Real Flagship Disruptor.
PROS:
Gorgeous glass back
Supercharged Processor with Liquid Cooling System
Large storage and VERY LARGE Memory
VOOC Charging
CONS:
Only uses IPS Display
Cameras are not flagship quality
No wireless charging
No IP68 rating
Visit the realme Philippines website to know more about the realme X3 SuperZoom.