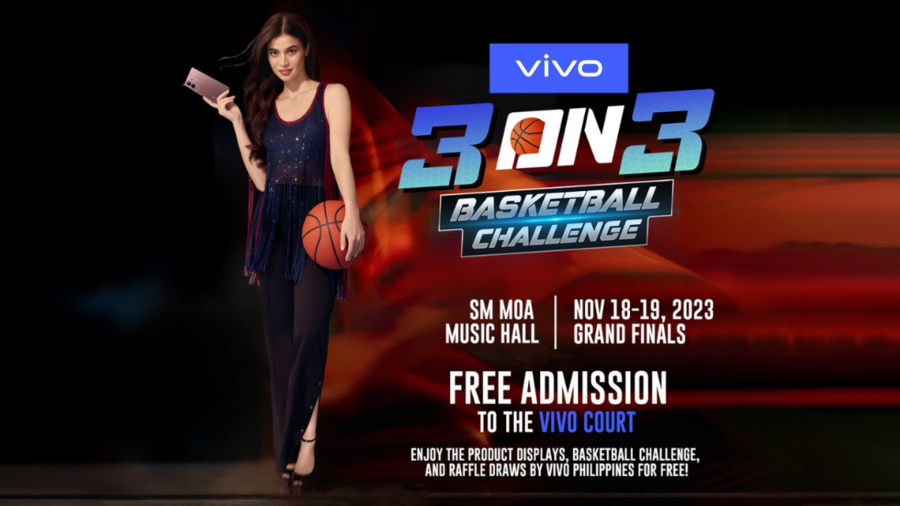 It's time to get psyched for the grand finals of the vivo 3 on 3 Basketball Challenge! Students from the six participating universities are now eagerly gearing up to support the representatives of their alma maters, as the championship will take place on November 18-19 (Saturday & Sunday) at the Music Hall, SM Mall of Asia.
This riveting tournament stands as one of the initiatives of vivo Philippines, aimed to forge stronger connections with the student community through the exciting realm of basketball. In alignment with its partnership with the National Basketball Association (NBA), the popular smartphone brand continues to pledge its support to the sport cherished by Filipinos, especially college students.
Curious to know more? Here's what went down and what to look forward to!
The Thrilling Expedition of the vivo School Tour
The buzz surrounding the vivo 3 on 3 Basketball Challenge ignited when it was announced on social media back in September 2023, with Lyceum of the Philippines University being the first institution to be visited. Subsequent stops included the University of the Philippines – Diliman, Jose Rizal University, National University, De La Salle – College of St. Benilde, and concluding with De La Salle University – Manila.
It garnered a zealous response from students, resonating particularly well with basketball enthusiasts, prompting a rapid expression of interest to participate in this sports event, with over 80 registrants at each institution.
From this large pool of young sporty talents, each university only selected 24 players and fielded six teams that engaged in intense competition of athletic skills on the court to earn a place in the grand finals. In the end, two victorious teams from each school emerged to advance to the finals.
The Championship Showdown
With a mere three days remaining to ready themselves for the vivo 3 on 3 Basketball Challenge Grand Finals, all of the members of the winning teams are fully immersed in their dedicated preparation and rigorous practice sessions.
The countdown intensifies the focus, dedication, and collective spirit of the team as they aim to showcase their absolute best on the grand stage, leaving no stone unturned in their pursuit of victory.
Fueled by the desire to clinch the championship, each practice becomes a crucial stepping stone towards excellence!
Photos of the winning teams from the six participating universities that will be competing at the vivo 3 on 3 Basketball Challenge Grand Finals, taken with the vivo V29 5G.
Excited to witness the electrifying basketball matches to know which university will eventually claim victory?
Mark your calendars and prepare your chants for the team you will be rooting for! The vivo 3 on 3 Basketball Challenge Grand Finals is an open-to-all event, scheduled to occur this coming weekend at SM Mall of Asia.
For the latest news and updates, follow vivo Philippines on Facebook, Instagram, YouTube, X, TikTok and its official website. Don't forget to use the hashtags #vivoSchoolTour, #vivoclub, and #vivoV29series5G.