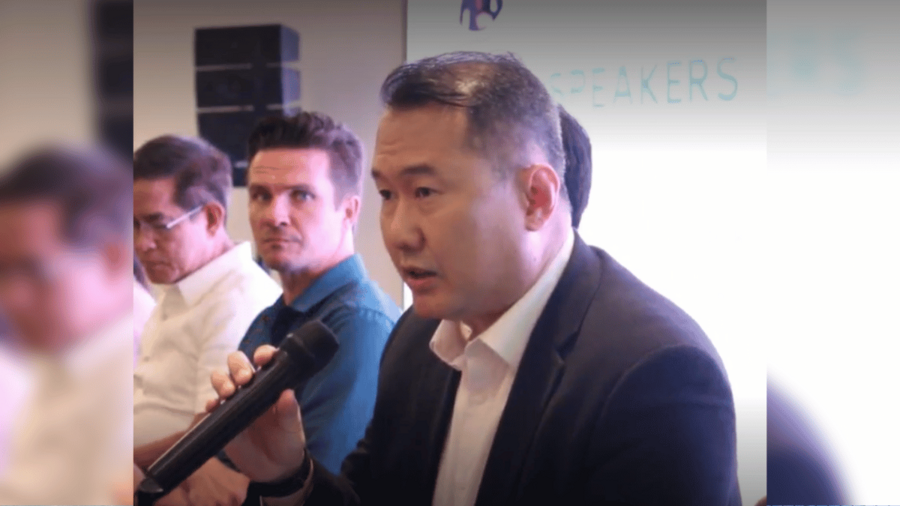 Leading integrated telco network PLDT Inc. (PLDT) is intensifying its support for local government units on their journey toward becoming Smart Cities.
"PLDT has been in the lives of Filipinos for over 90 years – connecting individuals, families, businesses, institutions, and government units. We do this not only through our fixed and wireless networks, internet, and broadband solutions, but also through our beyond access products which include data centers, cloud and managed IT services, digital disbursements and digital payments, cybersecurity, and Internet of Things," said Vince Rodriguez, PLDT Enterprise Business Head of Luzon and GMM LGU CRM, at a panel discussion on digital transformation in Government at the recent GoDigital Pilipinas (GDP) Movement launch held in La Union.
A movement under the umbrella of the Presidential Private Sector Advisory Council (PSAC), GDP heeds the call of the government to address the risk of a digital divide by promoting digital literacy and building a sustainable digital ecosystem.
PLDT and Smart President and CEO Alfredo S. Panlilio is among the founding members of PSAC, under its Digital Infrastructure pillar.
Speaking before an audience of local business owners, students, and government representatives, Rodriguez emphasized the importance of public-private sector collaboration in pushing for digital transformation across the country.
"Smart Cities are built on key foundations of strong and reliable internet connections, ease of doing business, safety and security, digital payments and digital disbursements, and eHealthcare. Our goal is to help LGUs take the next step in becoming a city that is connected, progressive, and smart."
"To achieve this, we have been working with the Department of Information and Communications Technology (DICT), Department of Trade and Industry (DTI), Anti-Red Tape Authority (ARTA), the National ICT Confederation of the Philippines (NICP), and JCI Manila through our #UsapangSmartCities," Rodriguez added. "Partnerships, associations, and community engagement with organizations such as GDP are critical in building Smart Cities where connectedness, communication, and collaboration are key."
PLDT has been helping LGUs in their digital transformation journey through its B2B arm, PLDT Enterprise, offering fixed, wireless, and ICT solutions with the goal of sustaining and improving government services and local operations to create and drive Smart Cities across the country.
PLDT Fiber Footprint
As of end-March 2023, PLDT had expanded its total fiber footprint to over 1.1 million kilometers, consisting of over 231,000 kilometers of international fiber and over 874,000 kilometers of domestic fiber.
This fiber infrastructure also supports Smart's 3G, 4G/LTE and 5G network, which covers 97 percent of the country's population as of end-March 2023.
PLDT and Smart's continued efforts to support more cities in their digital transformation through their integrated fixed and wireless networks contribute to the PLDT Group's endeavors to provide connectivity to all, and to anchor initiatives on the United Nations Sustainable Development Goals (UNSDG) particularly on SDG No. 9 – Industry, Innovation, and Infrastructure.