I posted my first impressions of the OPPO F3 Plus months ago during its launch. OPPO's marketing was heavy on the F3 and F3 Plus in the past couple of months. It was effective enough to make potential buyers check out the units in the stores. Question is, is the F3 Plus really good?
OPPO F3 SPECS:
| OS: | Colors OS 3.0, based on Android 6.0 Marshmallow |
| --- | --- |
| Processor: | Qualcomm MSM8976 Pro Snapdragon 652 | Ardeno 510 |
| Display: | 1920 x 1080 6" Full HD IPS Display |
| Wireless Connections: | LTE, Bluetooth 4.1, WiFi a/b/g/n/ac, A-GPS, GLONASS |
| Memory: | 64 GB Internal Storage expandable with a Micro SD card up to 256 GB, 4GB RAM |
| Connectors: | Micro USB, OTG Support, VOOC Flash Charging |
| Cameras: | 16 Megapixels f/1.7 with OIS and Dual-LED Flash (Main Camera), 16 Megapixels + 8 Megapixels f/2.0 (Front) |
| SIM Card Slots: | 2x Nano SIM Cards required |
| Battery: | 4,000 mAh (non-removable) |
| SRP: | P23,990 |
THE LOOKS AND FEEL
There is nothing new in the OPPO F3 Plus' design. Its ID is very similar to the F3 and the erstwhile popular OPPO F1s. However, the addition of the second camera in the front and its bigger size makes it noticeably different.
Holding the phone with one hand may become difficult for some users. Because it's larger, some users may be forced to operate the phone with 2 hands. One workaround is to make the screen smaller so you can navigate with one of your hands although it kinda looks awkward to look at.
The F3 Plus is wholly made of aluminum. That will erase any doubts whether this phone is cheaply made or not. It's not slippery to hold but thankfully its package comes with a jelly case for added protection.
THE DISPLAY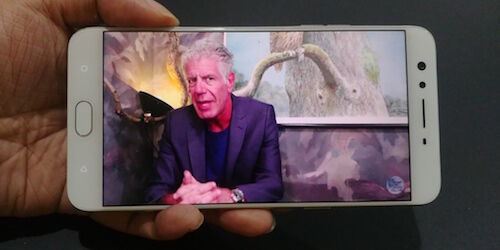 Having a 6-inch phone means you're in Phablet territory. They're a bit cumbersome to hold and carry, but they're really good for entertainment. I'm glad that OPPO gave the F3 Plus a Full HD resolution. This would let users maximize their phones and watch Full HD videos with clarity. I did not encounter any issues on viewing angles. Overall, I am pleased with this display.
THE PERFORMANCE
I am glad that the F3 Plus is powered by a Qualcomm Snapdragon 652 processor. Even though it's already a year old, the processor can still pack a punch even with graphic-heavy apps and games.
Speaking of graphic-heavy games, I played NOVA Legacy on the F3 Plus. Gameplay was smooth and I did not encounter any hiccups while playing it. OPPO is generous for including 4GB of RAM in the F3 Plus and it allowed me to juggle all my apps without any lags.
THE CAMERA
The F3 Plus' 16 Megapixel shooter actually performs really well! It was so good that I used it as my main camera for taking pictures during events. Here are some sample photos: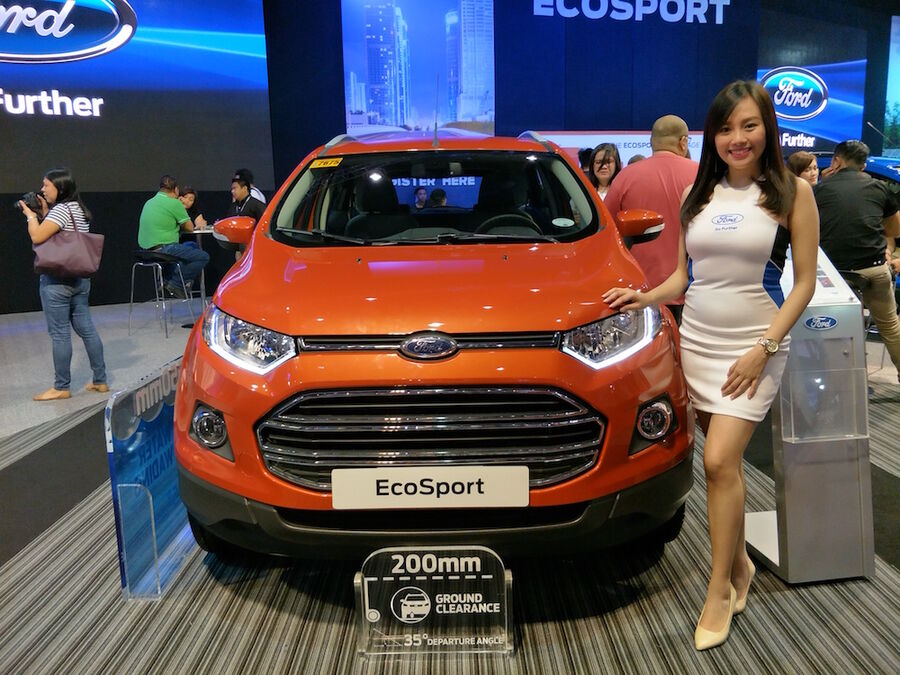 THE DUAL FRONT CAMERAS
That's not the main selling feature of the F3 Plus. The Dual Front Cameras are the star features of this phone. They are composed of a 16 Megapixel main front camera and an 8 Megapixel second camera. The secondary camera has a wide-angle lens that is capable of taking group photos.
The secondary camera does a good job in taking group photos, though some of them tend to wash out.
THE BATTERY
The 4,000 mAh battery of the F3 Plus was truly a godsend. I did not run out of battery juice nor did I need a powerbank during my review period. Even with a large battery, the F3 Plus can be charged quickly with its VOOC flash charger. The phone can be fully charged in less than 2 hours. Using an ordinary charger will charge the phone longer.
CONCLUSION
Overall, I think the OPPO F3 Plus is a superb phone. While a 6-inch Phablet may not work for everyone, they can opt for a smaller version with the OPPO F3. There are a few drawbacks that I will point out in my review, so if you can live with a bigger phone, get the F3 Plus instead.
PROS
Large 6-inch screen with Full HD resolution
Snapdragon 652 processor
4GB RAM
4,000 mAh with fast charging
Main camera is really good. Secondary camera can take group photos.
CONS
Large 6-inch screen makes it hard to hold with one hand.
Secondary camera tend to wash out in some photos.
Fast charging will only work with proprietary charger.