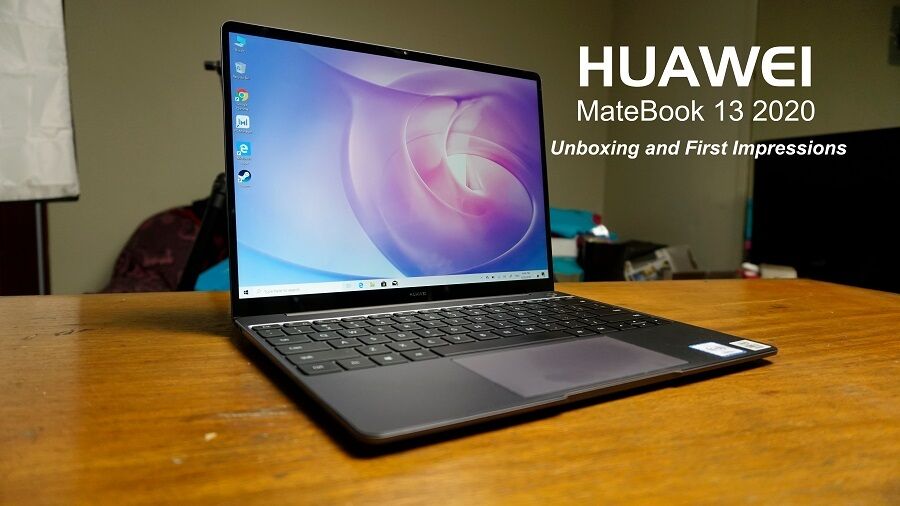 It's a busy month for me reviewing laptops but when our friends from Huawei Philippines approached me if I can accommodate their new MateBook 13 2020, I couldn't say no. The MateBook 13 entered the Philippine laptop market last year along with the Huawei P30 series. It was the Chinese giant's first foray in the local laptop scene, and it keeps on growing with the entry of their MateBook D 15, MateBook X Pro and more recently the MateBook D 14. Let us share our Unboxing of the Huawei MateBook 13 2020 as well as give our First Impressions.
HUAWEI MATEBOOK 13 2020 SPECS:
| OS: | Windows 10 |
| --- | --- |
| Display: | 13-inches FHD+2160x1440 sRGB 100% IPS Touchscreen display |
| Processor: | Intel Core i7-10510U processor |
| GPU: | NVIDIA GeForce MX250 |
| Storage: | 512GB PCIe SSD |
| Memory: | 16GB LPDDR3 2133 MHz |
| Connectors: | 2 x USB 3.1-Type C (Gen1); 3.5mm headphone jack |
| SRP | P72,990.00 |
HUAWEI MATEBOOK 13 2020 UNBOXING
We captured our unboxing as well as share our first impressions of the Huawei MateBook 13 2020 on video. You can watch it here:
HUAWEI MATEBOOK 13 2020 FIRST IMPRESSIONS
Huawei didn't make any changes with the design of the MateBook. It's still based on last year's design, and you might mistake it for the previous model unless you check its internals. The whole body is made of aluminum giving it a more premium look and feel. This is what makes Huawei different from other laptop brands even with their more affordable laptop models like the MateBook D 15. The laptop weighs 1.3kg and it feels a bit heavy for its small size.
I am amazed how Huawei was able to cramp a 13″ screen in a compact size laptop. It has a 2K display with an 88% screen-to-body ratio and a 3:2 aspect ratio which is rare these days as most laptops have gone widescreen. I find this very interesting so I'll be observing if this would make me have a preference on screen aspect ratios since I've been using widescreens for the longest time. Huawei added the touchscreen feature this time on the MateBook 13 2020. I recall that they didn't include a touchscreen in last year's MateBooks for the Philippine market so I'm not certain what made them change their mind. I'm glad that they did, because having a touchscreen is better than not having it at all.
Even with its small size, the keyboard is large enough for me to pound my fingers on. Keys have good travel and felt right at home when I started typing on it. Trackpad is large and easy to use.
The power button also doubles as a fingerprint scanner.
The MateBook 13 2020 is powered by the latest Intel Core i7 10th Gen processor. We'll be doing some benchmark tests regarding this processor.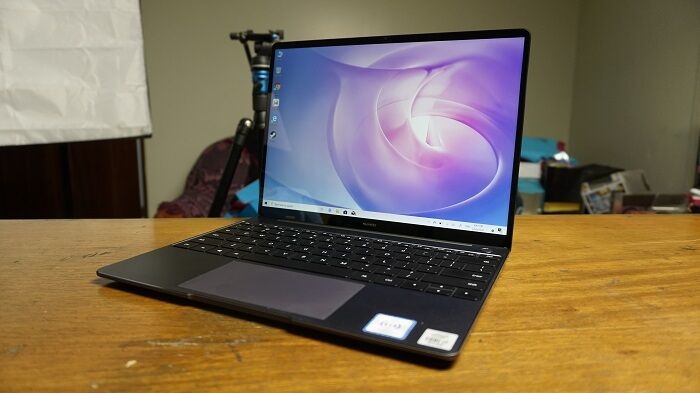 I've been using the Huawei MateBook 13 2020 for the past few days and I'm absolutely loving it. I will be installing some of my common applications as well as a couple of games.
My full review of the Huawei MateBook 13 2020 will be posted in a few days, so make sure to visit this blog as often as possible.
More information about the Huawei MateBook 13 2020 can be found HERE.