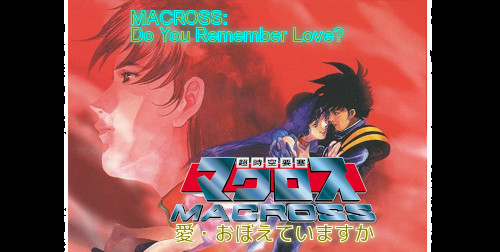 July 7, 1984 was a landmark day for Japanese animation. It was the day that the animated film "MACROSS: Do You Remember Love?" (マクロス: 愛・覚えていますか?) premiered in theaters all throughout Japan.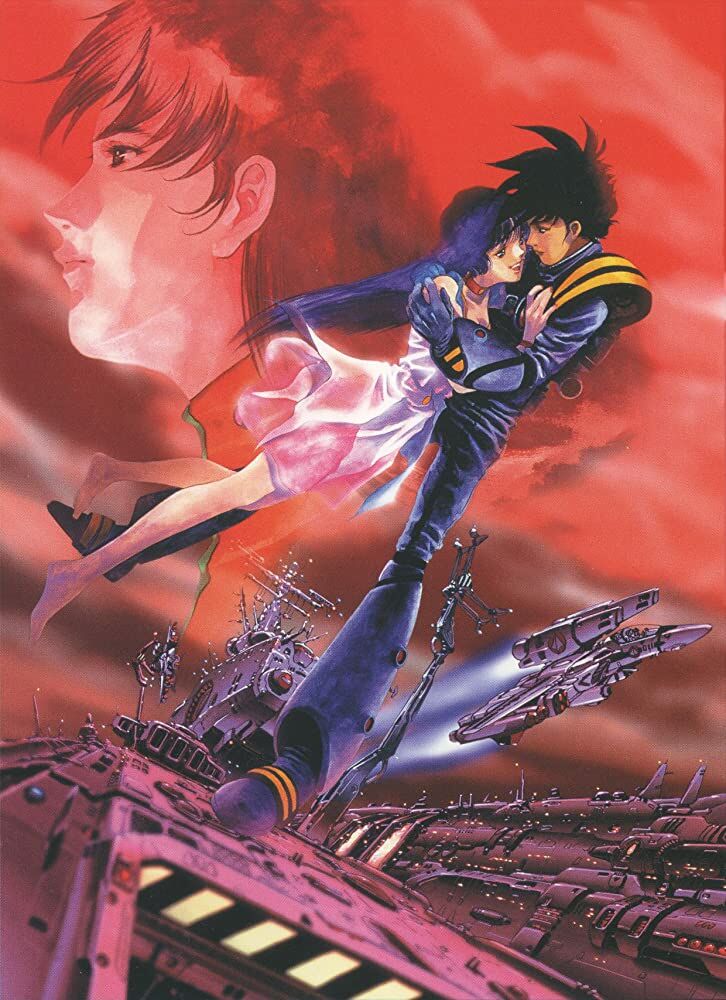 It was an extraordinary event, even for an anime movie shown in Japan. Interest for the movie was strong, thanks to an extensive marketing campaign. The opening day saw long lines leading to the cinemas. Movie goers even camped outside the theaters since the previous night.
NOTE: I won't be going into too much details about the plot and storyline of SDF-Macross, as that is not the main focus of this article. You can check out the Macross Wiki to find a nice summary of the series. I will also be writing another article that will focus on that topic, so please look forward to that one.
Remembering Love since 1984
MACROSS: Do You Remember Love? – or DYRL for short – is a movie that is ahead of its time, both in terms of theme, art and technical work as well as storyline.
The movie started with the 1982 TV anime series, Super Dimension Fortress MACROSS (超時空要塞マクロス, Chōjikū Yōsai Makurosu). It was a space-opera themed anime series, common among anime shown around that time. Shoji Kawamori's signature transformable mecha, the "Variable Fighters", or VF for short, were also a prominent fixture of the series.
It was confirmed years ago by Shoji Kawamori himself that DYRL is a movie within the SDF Macross TV series. I think this is a brilliant way to explain the seeming similarities and differences between the 2 storylines.
The graphics of DYRL are a technical marvel to behold, with crisp lines and details on each frame. This was also a time when CGI is hardly ever known, and each frame is dutifully hand-drawn by the artists:
For me, this is where Haruhiko Mikimoto's character designs and arwork truly shone the brightest:
The space dogfights are some of the most gorgeously depicted in animation history. They also employed the famous Itano circus missile effects:
For an animated movie, DYRL also did not skimp on the gore and blood:
The movie's soundtrack, composed, arranged and conducted by Kentaro Haneda, and played by the Healthy Wings Orchestra, is superb. Each music piece sets just the right tone and atmosphere for the scene it is played for. Below is one of my favorites, "The Fate of Battle", the soundtrack for the Battle of Saturn's Rings:
Lynn Minmay's songs, all performed by Mari Iijima, also adds a very nice musical backdrop for some of the scenes in the movie. Below is Sunset Beach, when Hikaru took her out on trip into Saturn's rings in a trainer VF :
And of course, what I consider to be the anthem of all anime songs, Lynn Minmay's Ai Oboeteimasuka:
Continuing Legacy
Today, MACROSS: Do You Remember Love? still holds a very big following, both from old and new Macross fans.
The movie is considered a box offices success. During its original run, it earned a distribution income (gross rentals) of ¥700 million in Japan, which is equivalent to approximately ¥1.8 billion in total box office gross revenue. In the 1984 edition of the Anime Grand Prix, the film was ranked second, behind Nausicaä of the Valley of the Wind. The film's theme song was also ranked first.
MACROSS: Do You Remember Love? has had several releases in VHS, Laserdisc, at least 3 DVD releases, a hybrid pack and a Blu-ray release.
The DYRL movie has also spawned an entire subset of Macross merchandise apart from its parent franchise. The VF toys with the signature DYRL Skull Squadron markings actually hold a fair share of the merchandise markets as of this time.
As a Macross fan, DYRL is a masterpiece, it is timeless, and will always have a special place in my heart. It is my fervent hope that 10, maybe 20 or more years down the road, the MACROSS: Do You Remember Love? movie will still be able to give Macross fans that same magical feeling the first time they saw it.
Do check out our other articles related to Macross here:
https://digitalreg.net/?s=macross