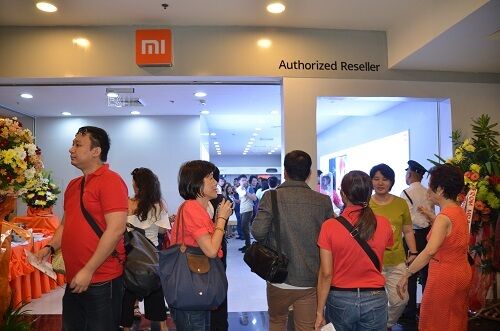 This is FINALLY, OFFICIALLY, OFICIAL! Yes, Xiaomi has indeed returned to the Philippines and they have just opened a new store! The official Xiaomi Store Philippines opened its doors today at Trinoma where all the Mi products we've been wanting to buy are on display.
Years ago when Xiaomi first entered PH shores, its business strategy was to market and sell everything online. Despite of the Philippines' lukewarm response to e-commerce, Xiaomi still pursued this strategy by partnering with online retail giant Lazada. Xiaomi reported good sales with their flash sale days but started to wane as most consumers were more inclined to buy from a brick-and-mortar store than on the internet where they can't personally check the products. Also, the new smartphones announced in China were not released locally, which further made Philippine Mi fans frustrated.
Last year, there was a stand-off between two Mi Philippines Facebook groups where each claimed to be the official distributor of Mi products. A Xiaomi representative clarified that there is no official distributor, but it turned out that one of them is. Grimalkin Corporation, under Star Paper Corporation (remember those pad papers you used in school?) is now the official distributor of Mi products in the country.
There was already a long line upon arriving at the store with some Mi fans already in line as early as 5a.m.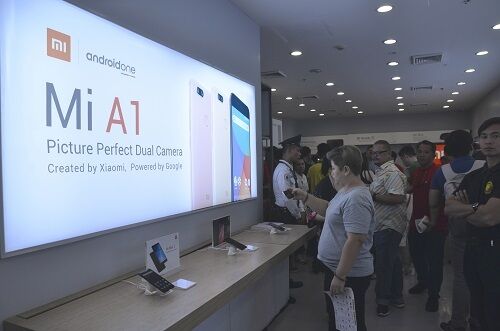 The new Mia A1 on display.
Mi Notebooks can be purchased at the Official Xiaomi Store Philippines. Prices range from P28,990 to P46,990.
The Redmi Note 5A and 5A Prime's prices are P5,550 and P7,290 respectively.
Some of Mi's Smart Products. The popular Mi Robot Vacuum, Mi Smart Scale, and the Mi Multifunction Heating Pressure Rice Cooker.
Of course affordable accessories like headphones, Mi Bands and powerbanks are also available.
Oh, I almost forgot about the Mi Smart TV!
The MiJia QiCycle Foldable Electric Bike and the Mi Electric Scooter. Man, I'd like to try these out!
They sell nice laptop bags too! Fellow tech bloggers bought small sling bags for only P600!
And surprise! The Mi Smart Shoes are also being sold at the store! These shoes can actually detect and compile your workouts.
Visit the Mi Store at the 4th Level of Trinoma.