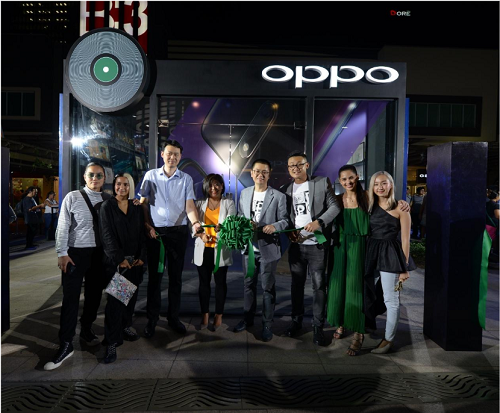 OPPO finally releases the F11 Pro Marvel's Avengers Limited Edition at their very first OPPO Pop- Up Store!
OPPO commemorates the insane first- week success of Endgame with their very own OPPO "Marvel Merch" and pop- up store!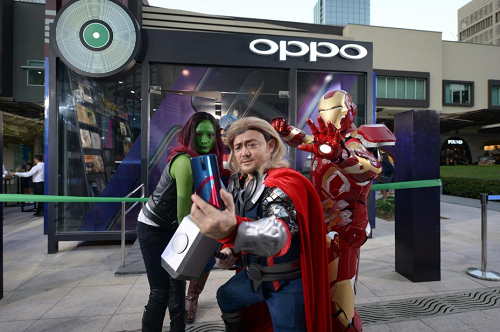 The pop- up store truly is a must- see for music lovers with their retro theme. Vinyl records glittered the shop for a great aesthetic. perfect for your IG! While checking out the F11 Pro you can play some records while at it!
The pop- up store located at BGC held the unveiling of the limited edition F11 Pro and various Marvel- inspired games for fans to enjoy. Marvel fans gathered there to participate in one enjoyable afternoon. Attending fans got to cosplay while playing fun "Marvel" activities and enter OPPO's raffle in hopes to win the limited edition F11 Pro and endgame movie tickets!
The OPPO F11 Pro Marvel's Avengers Limited Edition truly stole the spotlight in the event with it's glistening build. Termed as "Space Blue", the back cover features the Avenger's logo while bathed in blue. In addition, it also comes in an exquisite black box with a Captain America- themed phone case with a key ring Captain America's shield.
Also, did you know? It does come with a collector's stamp too!
Plus, the phone's specs aren't tacky as well. It boasts a 48MP low-light rear camera, VOOC flash charge 3.0, 6GB RAM + 128GB ROM, and OPPO's phenomenal Hyper Boost!
Priced at only PHP19,990, get an awesome phone and great Marvel merchandise all in one!
Visit OPPO's pop- up store at BGC or their official website to learn more.