Watching the livestream of the OPPO Find X launch last June, it was like love at first sight. At that time, I was already bored with my iPhone X and been yearning to use a flagship Android phone again as my main phone. From 2012 to 2017, my main phones alternated between iPhones and Samsung Galaxy S phones. This made me realize that I haven't really bought a main phone from any other phone aside from those two. I wanted something new, something unusual. The OPPO Find X might break that chain, and I was willing to take a chance as I've said here in my video below:
I finally got hold of an OPPO Find X Review unit last September, and due to my very busy schedule last month, I am publishing my review today. Will I really get one after evaluating it for a month, or have I changed my mind? Let's find out.
OPPO FIND X SPECS:
| OS: | Android 8.1 Oreo with ColorOS 5.1 |
| --- | --- |
| Processor: | 2.8GHz Qualcomm Snapdragon 845 Octa-Core processor | Adreno 630 |
| Display: | 2340 x 1080 6.42" Full HD+ AMOLED Display with Corning Gorilla Glass 5 |
| Wireless Connections: | LTE-A, Bluetooth 5.0, WiFi 802.11 a/b/g/n/ac, A-GPS, GLONASS |
| Memory: | 256 GB Internal Storage, 8GB RAM |
| Connectors: | USB Type-C, OTG Support |
| Cameras: | 16 Megapixels f/2.0 + 20 Megapixels f/2.0 PDAF OIS (Main Cameras), 25 Megapixels f/2.0 (Front) |
| SIM Card Slots: | 2x Nano SIM Cards required |
| Battery: | 3,730 mAh |
| SRP: | P49,000.00 |
THE UNBOXING – OPPO FIND X REVIEW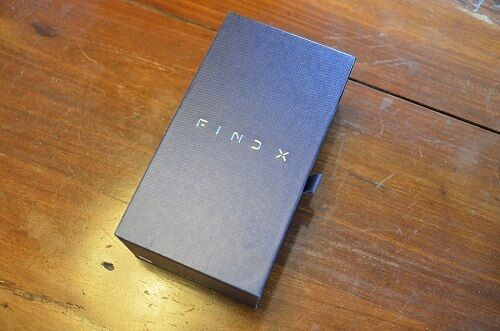 The packaging of the OPPO Find X is a departure from the F and A series I reviewed before. No sign of OPPO's logo in the hard case box, just the Find X logo. The font itself gives me an impression that the phone is futuristic.
Opening the box initially revealed a pair of earphones, VOOC USB Head Charger and USB Type-C to 3.5mm dongle. I thought someone stole the Type-C USB Cable that supposedly comes with the package. I eventually found out that the cable was rolled inside the case of the earphones. Very clever of OPPO, and in my case very embarrassing for worrying that it got stolen. What's not in the package is the hard case. The PR agency of OPPO Philippines said that the hard case is not included in the retail package. I beg to disagree, because other tech bloggers who have the same unit showed me their hard cases that came with their phones.
THE LOOKS AND FEEL – OPPO FIND X REVIEW
Elegance. That's the first word that popped out of my mouth after seeing the OPPO Find X for the first time. During my evaluation period, I cannot help but admire its pure, graceful design. What makes the Find X elegant is its almost bezel-less screen, covered with 3D glass which is also found on the back of the phone. The curved screen on the edges adds some sophistication to its already high-end appeal.
There were some doubts about its built-quality like when the phone is forcibly bended. My question is, why would you bend a P49,000 phone? If you want to protect the phone, then use the hard case that comes with the package.
The gradient Glacier Blue color is not too flashy, and I'm saying that in a good way. I find it luxurious though I think the Bordeaux Red will catch more attention. I can imagine the OPPO Find X being in the center of attention in a sea of iPhone and Samsung users during a fancy dinner party or socials, but can be casual as well while clubbing.
THE DISPLAY – OPPO FIND X REVIEW
2018 is the year of phones with notches. Having owned an iPhone X, the first phone with a notch, I never really got bothered with it. What I am really after for is a phone that almost has a bezel-less screen. This is the first reason why I became in love with the OPPO Find X. Eliminating most of the bezels, the Panoramic Arc Screen provides users with 93.8*% of stunning screen goodness and at the same time making the phone gorgeous and elegant. The phone maximizes the screen and I am able to watch local and streaming videos in their fully glory. I am delighted that OPPO chose an AMOLED display for the Find X because it surely helped in making the colors vibrant whether I watch videos or play mobile games.
THE PERFORMANCE – OPPO FIND X REVIEW
The Find X wouldn't be a real flagship if it doesn't have the same processor that powers all the other flagship phones. While the OPPO F series rely on MediaTek's processors, they opted the Qualcomm Snapdragon 845 for the Find X.
The Antutu Benchmark score is the highest I've ever recorded among all the phones I've reviewed. The OnePlus 6 had a result of 268,458.
The same can be said with the Geekbench score results.
Having a flagship phone powered by the best mobile phone processor paired with 8GB of RAM is a godsend. Everything I did with the phone (except for gaming) was absolutely flawless. Nothing has ever caused it to crash, not even the games I played. Asphalt 9 played perfectly even on its highest video settings. I also adjusted the video settings of PUBG Mobile to its highest and gameplay was also smooth.
However, I encountered a problem while playing games on the Find X – heat. It's the same issue I had with the OnePlus 6 which also uses the same processor. Thing is, I noticed that the Find X is hotter than the OnePlus 6 on long gameplays. It doesn't have a cooling system like the Samsung Galaxy Note9, which is not really a gaming phone but comes with it anyway. If you're not into gaming, then I guess there's nothing much to worry about.
As a flagship phone, there are some features that are missing in the Find X. NFC, Dust and Water resistance, and wireless charging are not present. Also missing is the 3.5mm headphone jack (which is why there's a dongle in the package) which could annoy some users who depend on using their wired headphones. I'll give OPPO a pass for missing these out since they came out with such an impressive design for the phone.
The phone obviously doesn't have any fingerprint scanner, but the Find X has a face recognition scanner called O-Face – a name that the app perfectly described my face. Setting up was pretty easy and it was accurate most of the time even in low light scenarios. What's cool about it is the hidden camera popping-out whenever it needs to recognize the user's face. Speaking of the cameras…
THE CAMERAS – OPPO FIND X REVIEW
The rear dual cameras and front camera are hidden in the OPPO Find X. During the announcement, I wondered how they were hidden if the phone has an almost bezel-less screen and a clean pure back. It was revealed that the Find X has an innovative sliding structure that completely disguises the cameras within the body of the phone. This is the second reason why I fell in love with the phone. OPPO was able to figure out how to have a clean elegant look by hiding the cameras with a motorized slider. They are indeed becoming a trendsetter here with their innovation. Hiding the camera is also a way to protect its lenses from scratches especially when placed on a surface or inside a bag/pocket.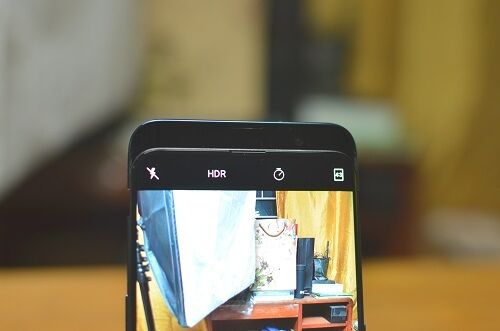 The rear dual cameras are powered by AI. I expected a lot with the Find X since I know OPPO is serious in their cameras with their F series. Here are some sample photos:
Some photos turned out well like the ones posted above. The other photos that didn't do well were mostly on night mode, which is quite disappointing because I expected OPPO to deliver on this segment. For a flagship phone, I can say it's at par with its contemporaries but definitely not one of the best.
On the other hand, the front camera does a good job in taking selfies. I didn't have to turn on AI for this photo.
THE BATTERY – OPPO FIND X REVIEW
The Find X is equipped with a 3,730 mAh battery. As expected, I was able to go through each day with some battery juice left. There was even a time that the phone lasted for almost two days! Oh, it also comes with VOOC Fast Charging Technology that charges the phone really fast.
DR'S CONCLUSION
So will I get the OPPO Find X as my main phone? I still might, but what's holding me back is the Find X's camera. Compared to my current main phone, the Note9, I realized that I need a phone with a camera that's so good I don't have to bring along my DSLR. My Note9 is able to take good night shots and I have so much faith in its cameras. I had faith in OPPO's cameras having reviewed their F series, but the Find X lacks short to become excellent.
On the other hand, I love everything about the phone. The design, the innovation, the performance – the OPPO Find X has them all. It's the phone I was almost going to buy, but I'm hoping OPPO will improve its cameras for next year flagship. I'm hoping that my flagship phone next year would finally be from OPPO.
The OPPO Find X receives a DR's Choice Award for being an excellent phone.
PROS:
Almost bezel-less screen. Pure back. Purely Elegant.
Stealth Cameras
Performance is excellent!
Good battery life
CONS:
Phone can get hot while playing games on highest settings.
Main cameras are not one of the best in the flagship segment.
* Special thanks to OPPO Philippines for giving me the opportunity to review the OPPO Find X evaluation unit.