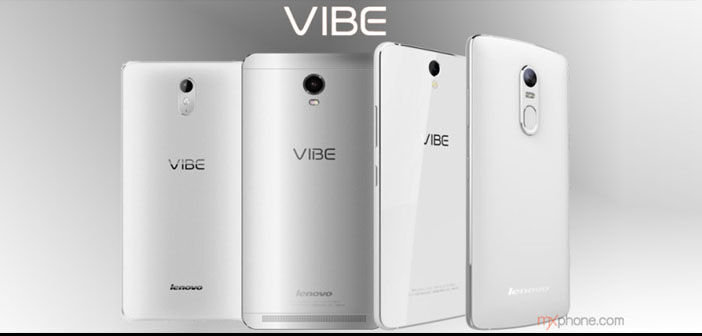 With the Mobile World Congress (MWC) only a month away, a lot of rumors have been circling about Lenovo's big plans — five big plans to be exact — specifically the Vibe X3, P1, P1 Pro, Vibe Shot, and Vibe S1.
With the assimilation of Motorola, Lenovo looks like it's leaked devices will be even more beefed up than those we've seen before (and what we've seen had been good). The supposed flagship phone Vibe X3 is said to have a 5.5-inch 1080ppi display with a whopping 20MP camera. The Vibe P1 and the P1 Pro will run on an octa-core 64-bit chip with 1GB of RAM and LTE capabilities. The only difference is that the former will be powered by a 4000mAH battery while the latter will carry 5000mAH.
Those looking for a great camera phone that's more reasonably priced than a flagship will enjoy the Vibe Shot, which has rugged but polished aluminum look and a 16MP camera with triple-tone LED flash. Under the hood, it's said to have an impressive 3GB of RAM with a Snapdragon 615 CPU.
The Vibe S1 still has very little information about it, except that it'll probably come in several colors.
All of the phones is said to run on Android Lollipop with fast charging options.
We hope that Lenovo hits that sweet spot with regard to price because we're pretty psyched about these leaks. We'll keep you updated as this story unfolds, so stay posted!
Sources: Android Authority, Pocket Now, MXPhone