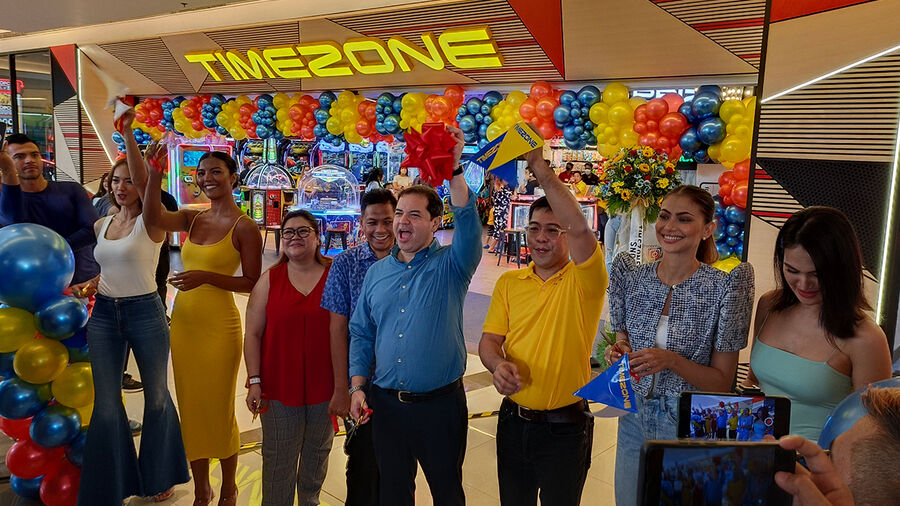 Timezone, the Philippines' favorite family entertainment center brand, is excited to announce the opening of its newest venue down South at Festival Mall in Muntinlupa. The 920 sqm venue boasts more than 80 games and activity areas that cater to all ages, ensuring hours of nonstop fun playing games together. The newest Timezone venue joins 61 other locations in the Philippines that provide peak enjoyment and exciting social experiences to over 2 million guests.
At Timezone Festival Mall, guests can enjoy hassle-free play with a state-of-the-art tap card system, which allows for convenient reloading of Timezone Powercards both in-store and online via the Timezone Fun App.
For bowling enthusiasts who love knocking down pins, Timezone offers three short bowling lanes that let guests conveniently play without changing into bowling shoes. Billiard tables are also ready for colleagues who want to unwind after a day of work, as well as for family and friends who want to engage in laughter-filled competitions. Both are perfect activities to round off the day with some physical fun.
Kids and families can create their happiest memories in the Party Room, which can accommodate up to 50 guests and comes with a complete entertainment package—great for celebrating birthdays and other milestones. The Party Room is also open to corporate events like team-building sessions, starting at PHP 550 per person.
Timezone Festival Mall
Timezone Festival Mall is a place for people of all ages to play together and create unforgettable memories. It is located on the upper ground floor of the mall's expansion wing along Civic Drive. From May 19 to June 1, 2023, guests can take advantage of an incredible offer – for every purchase of a P600 Powercard load, they will receive a generous bonus of P850 worth of game credit and 100 tickets. Additionally, the Timezone Fun App has an exclusive promotion from May 19 to 25,2023, where users can avail themselves of a P1000 Powercard load for only P600.
Get ready for the endless fun together, only at Timezone.