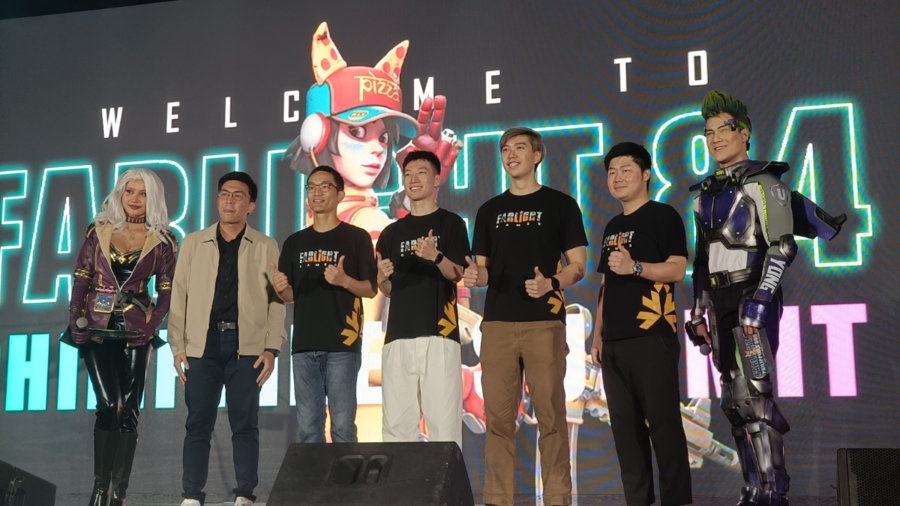 Marking a bold stride in the realm of shooter games, FARLIGHT 84 hosted its groundbreaking FARLIGHT 84 PHILIPPINES SUMMIT. With the ethos "BUILDING A HYPER LOCAL ECOSYSTEM," the summit heralds a new era, offering an evolved gaming experience deeply rooted in Filipino culture.
FARLIGHT 84 is a fast-paced hero battle royale game, offering players dynamic heroes, powerful vehicles, and agile jetpack attacks, all within a high-intensity, no instant-death environment. Globally renowned for its immersive action and strategic gameplay, the FARLIGHT 84 Philippines Summit emphasizes the game's strong connection to the Filipino community, celebrating its significant impact and uniting players, influencers, and fans to elevate the gaming experience to new levels."
FARLIGHT 84 PHILIPPINES SUMMIT UPDATES
(1) Game Updates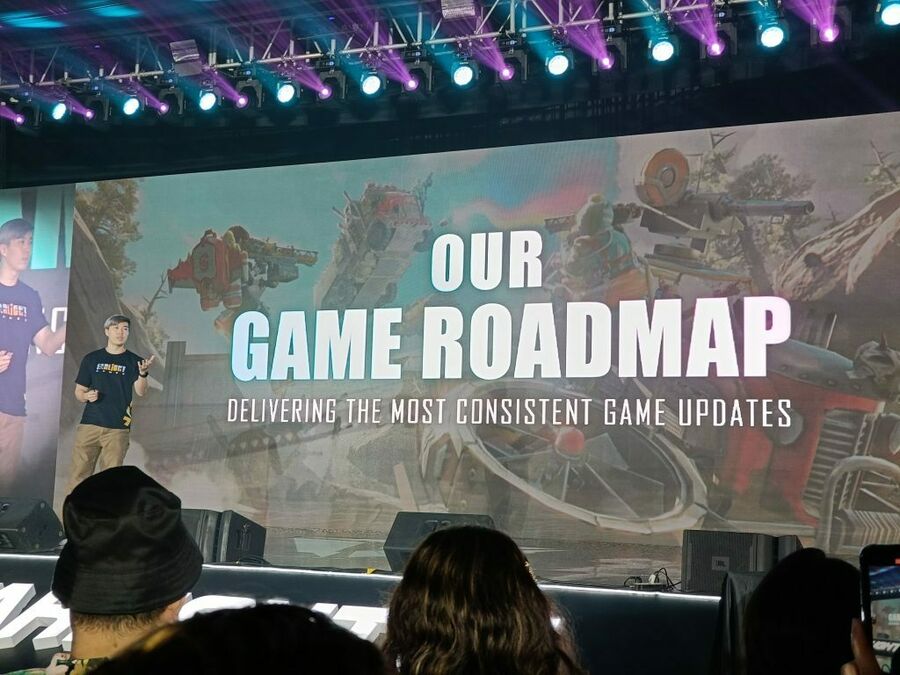 A showcase of FARLIGHT 84's evolution with tailored roadmaps for Filipino players in a dynamic battle royale adventure.
Delivering The Most Consistent Game updates: FARLIGHT 84 is committed to providing consistent game updates. Every month, FARLIGHT 84 introduces new hero updates, seasons, and battle pass skins, while every six months players can anticipate a new map, weapons, modes, and vehicles.
Expanding to New Platforms: In 2023, FARLIGHT 84 will reach new heights as it becomes available on the Nintendo Switch, with a planned expansion to PlayStation and Xbox in 2024.
Aspire To Be The Game Closest To Players: FARLIGHT 84 rapidly addresses player feedback, responding within three days and implementing game-enhancing updates within a month.
Commitment to Fair Play: FARLIGHT 84 has strengthened their anti-cheat system to maintain platform integrity, reinforcing a zero-tolerance stance against cheating and ensuring a fair gaming environment for all.
New Pinay Hero: Farlight 84 presents a hero inspired by a famous local female Filipino celebrity, channeling the vibrant spirit of a rock star to enrich gameplay and showcase their deep connection to Filipino culture.
Exclusive Hero Skin: FARLIGHT 84 offers a hero skin inspired by the Philippines' rich cultural diversity, designed specifically for Filipino fans to showcase the vibrant aspects of their local heritage and strengthen their connection with the Filipino gaming community.
(2) Marketing Campaigns & Collaborations
Dive into unique events and partnerships that blend gaming prowess with local celebrity impact, elevating the shooter game experience.
Ella Cruz Collaboration: FARLIGHT 84 unveils a landmark partnership with Filipino actress Ella Cruz. Their inaugural TVC film features her iconic presence, bridging the game with renowned Filipino celebrities. Players can also enjoy her in-game battle emote and dance.
SB19 Collaboration: FARLIGHT 84 collaborates with Filipino P-POP Group SB19, blending gaming and music. This partnership introduces the game's debut music single and features in-game emotes and dances inspired by SB19's Josh and Justin.
Collegiate Program: FARLIGHT 84 partners with select Philippine universities to launch a collegiate program, bridging the gap between academia and the gaming industry while fostering exploration in gaming, esports, and leadership.
Cyber Cafe Integration: Partnering with 600+ Philippine cyber cafes, FARLIGHT 84 guarantees nationwide gameplay access, championing community inclusivity. Teaming up with TNC, FARLIGHT 84 curates top-tier tournaments for cyber cafe gamers, presenting an esteemed platform for skill showcase while fostering competition and camaraderie.
Empowering Community Leaders: FARLIGHT 84 launches a novel program to empower local gaming leaders, enhancing participation and invigorating the gaming scene.
(3) Community & Creator Empowerment
Over the next three years, FARLIGHT 84 pledges $10 million to bolster Filipino content creators. This dedicated fund encompasses cash rewards, frequent events, content tutorials, and abundant in-game diamonds. The company's vision ensures every creator identifies a tailored growth strategy within FARLIGHT 84. Through continuous mentorship, FARLIGHT 84 aspires to uplift content quality, championing a collaborative journey of creativity and growth, and firmly believing in the distinct potential of the Filipino creator community.
(4) Esports
FARLIGHT 84 pledges an unprecedented $20 million over 5 years, setting a new standard for esports in the Philippines. Dive into the Farlight Philippines Championship (FPC), an inclusive tournament series open to everyone regardless of skill or rank, ensuring equitable progress with its pioneering FPC point system. With a chance to compete for a staggering $1 million prize pool, players also get opportunities to win cash prizes in a plethora of tournaments nearly every other day.
This stands as the first shooter game tournament system crafted specifically for the Filipino community. Additionally, their innovative approach includes automated tournaments with real-time ranking displays, ensuring a smooth, uninterrupted gaming experience. And, looking ahead, FARLIGHT 84 hints at a potential 2024 World Cup, where elite players will vie for supremacy on a global stage.
"The FARLIGHT 84 PH SUMMIT is not just another event—it's a testament to FARLIGHT 84's unwavering commitment to delivering the best to our community and players," emphasizes Nelson Woon, Senior Director, Global Publishing at Farlight 84. "As a team, we continually strive for excellence, curating engaging and localized gaming experiences that resonate deeply with players. Our collaborations have brought fruitful and meaningful results, amplifying our mission to take gaming to new heights."
Ella Cruz, Brand Ambassador for FARLIGHT 84, shares, "It brings me immense pride to be the brand ambassador of FARLIGHT 84, diving headfirst into the heart-pounding excitement of one of the Philippines' most beloved FPS games. As a player myself, I'm thrilled by the positive impact Farlight 84 is bringing to the Filipino gaming community. With great excitement, I look forward to witnessing the game's remarkable journey of growth and success."
The FARLIGHT 84 PH SUMMIT is the embodiment of FARLIGHT 84's unwavering dedication to cultivating a thriving hyper-local ecosystem within the Philippines, propelling the shooter gaming experience to unprecedented heights.