We received word from our friends at Huawei Philippines that their newly launched Huawei Y9 Prime 2019 is a blockbuster on opening day! Worth 200 Million Pesos of Huawei Y9 Prime 2019 units were sold in just 2 hours! That is very good news despite the bad publicity they've been getting since May. It seems that it didn't hinder the public from buying a new Huawei phone.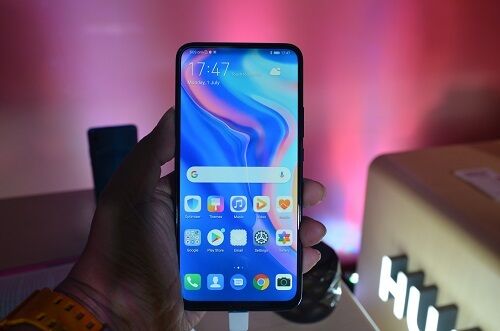 The Huawei Y9 Prime 2019 represents a break from the conventional smartphone design. It abandons any form of notch, slider or a hole. The screen is simply a smooth and unobstructed glass surface, taking up 91% of the front surface.
The new auto pop-up camera is automatically activated when the user switches to the front camera. The pop-up camera is also designed with an intelligent protection mechanism that detects free falls and retract the lens. When the front camera is activated, it would automatically emerge and hover over the screen, like a submarine periscope appearing from under the surface. This elegant futuristic design allows the phone to realize a bezel-less and notch-less display, providing a higher screen-to-body ratio.
The Huawei Y9 Prime 2019 is the most affordable phone you can buy with a notch-less screen and an auto pop-up camera. For only P12,990, with other good specs like a reliable Kirin 710 processor, 128GB Storage, 4GB RAM, Triple Cameras and a 4,000 mAh, this phone is certainly a bargain! No wonder the Huawei Y9 Prime is 2019 has been sold worth 200 Million Pesos in just 2 hours!
Check out our unboxing of our Huawei Y9 Prime 2019 here:
Visit your favorite mobile phone dealer and purchase the Huawei Y9 Prime 2019 today!