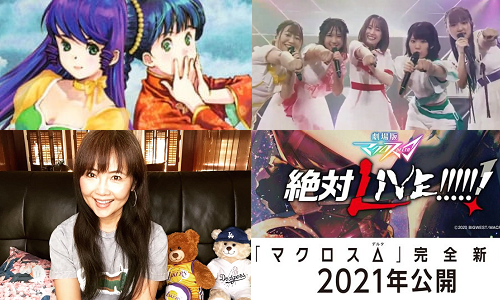 October 3, 1982 was a big day in history, as the first episode of Super Dimension Fortress: MACROSS was aired. Now, in 2020, the franchise continues to grow strong, as together we all celebrate Macross @ 38th!!
Thirty eight years of classic awesomeness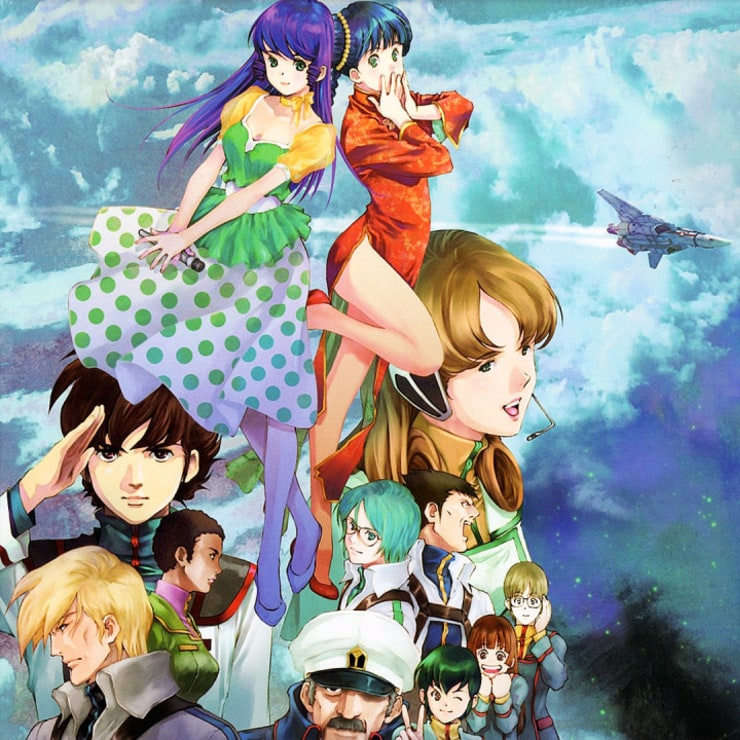 Super Dimension Fortress: MACROSS is a space-opera / mecha anime with an over-arching story line spanning several generations of both characters and fans. SDF: Macross revolutionized the mecha anime genre with the introduction of the awesome Variable Fighters (VFs), capable of transforming to different modes from Fighter to Gerwalk to Battroid.
The titular spaceship itself, Macross, eventually becomes a transforming battle fortress not by design, but by necessity due to damage incurred while attempting to escape its pursuers: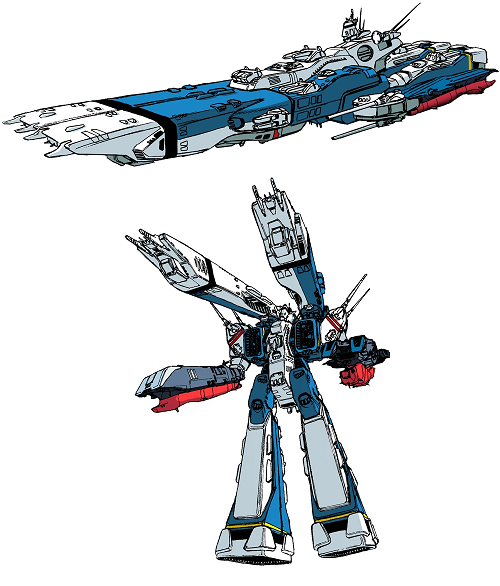 Other themes that the series popularized and/or pioneered were the following:
huge space ships and battles
war with an alien civilization
civilians rendering military service (willingly or unwillingly)
a singing idol (idols in later series)
a love triangle
A movie version, 超時空要塞マクロス:愛・おぼえていますか? (Super Dimension Fortress MACROSS: Do You Remember Love?) was released 2 years later. It was box-office hit that further propelled the whole franchise into popularity and cemented its place in anime history. The franchise would go on to spawn several other series, establish a very strong merchandise line including toys and collectibles, and even spawn a series of successful video games.
Air Walküre Premium Live 2020
On October 3, 2020 – the series' 38th anniversary itself – was also the premier for the Air Walküre Premium Live. This was a pre-recorded concert of the Walküre group, so named after the same idol group in Macross Δ, and is made up of the various seiyuus of the members of the group within the series. This is the 4th live event of Walküre, and can be availed of via the Macross Official Goods website.
Below is the set list for the online concert (translated by Lilanie-kun from this Twitter post):
Dancing in the Moonlight – MC
Change!!!!!
Absolute5 – MC (KanaMakiRei)
GIRAFFE BLUES (KumoFure)
Ikenai Borderline
Ichido Dake no Koi Nara
Rune ga Pikatto Hikattara – MC
Mirai wa Onna no Tame ni aru
Walküre ga Tomaranai – MC
Rune ni Hanasaku Koi mo aru (ENCORE)
Here are some screenshots sent by friends who were able to watch the event online. The Walküre girls look like they were having as much fun on stage as the fans who were watching them!
At the end of the show, a new key visual for the upcoming Macross Δ movie: Zettai LIVE!! was shown! The movie is scheduled for a 2021 release, no specific date as of this time.
The tagline on the sides of the image reads:「歌うことは生きること」- "To sing is to live". This is in line with the theme of various Macross series of using songs in a positive and meaningful way to resolve conflict. This key visual also seems to indicate that there is no love triangle involved (or it is significantly toned down). In any case, 2021 cannot come sooner!
Mari Iijima – Idol Con 2020 Guest of Honor
One last significant event that occurred around the time of the series' anniversary is the guesting of Mari Iijima in the first ever Idol Con Online event. Mari Iijima is the voice of Lynn Minmay, both in the original series as well as other more recent Macross works.
The event was broadcast over Twitch, and Mari-san answered a lot questions that fans sent over to the event organizers. The question ranged from musical influences, to her relationship with other Macross seiyuus, and even her NBA team preference (she's a Lakers fan guys!)
One line that particularly stuck me profoundly was when she was asked about how she creates music, she says, "The important thing is I'm true to myself, I'm connected to the world. The silence, the quietness in me, is my best friend when I make music."
You can watch the archived video of Mari-san's Q & A here.
And that is a wrap for this article! What an awesome way to celebrate Macross @ 38th!! Thanks for reading, and be sure to tune in for more Macross news!