After successfully launching their entry to mid-range smartphones this year, they are finally releasing a new smartphone to replace the HONOR 70. We will be unboxing HONOR 90 5G and will be sharing our first impressions. Once it officially launches on August 15, 2023, we will provide a full review.
The Unboxing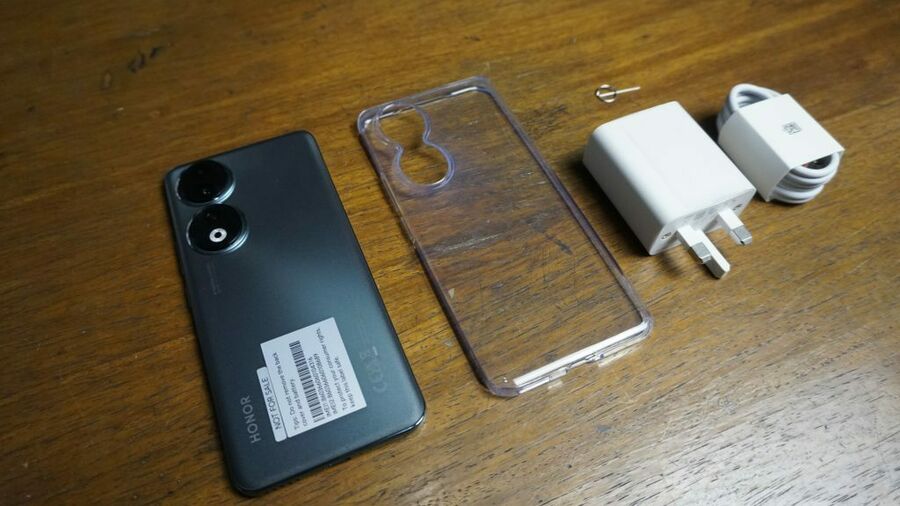 The HONOR 90 5G comes in a super minimalist box, displaying only the model name. Inside, we will find the product itself, a clear silicone case, SIM ejector pin, USB Type-C to Type-A cable, and a 66W charging brick. As we received a review unit, there were no document papers, but the retail version will likely include them.
First Impressions
The first thing I noticed when I saw the HONOR 90 5G when I took it out in the box is that, it is similar to the HONOR 70. The only different thing that I noticed was its color green which is not an available color for the HONOR 70. The only colors available are Crystal White and Midnight Black. Finally, they made other color options now for more variety. 
The color green variant that we have is called Emerald Green. It has a sandblasted finish making it a nonfingerprint magnet smartphone. But, they have mirror finish smartphones which are the Midnight Black and Diamond Silver. The Diamond Silver unit is really pretty and elegant as it has some patterns where you can make it an accessory for your attire. For the midnight black, it is simple but still elegant.
It still uses a triple rear camera configuration but they made huge improvement to its rear main camera. They are now boasting a 200 megapixels which is a huge jump from the 54 megapixels that the HONOR 70 has. However, the ultrawide camera is now downgraded to 12 megapixels from 50 megapixels. Right now, here are the sample pictures of the rear main camera.
The last camera on its rear is a 2 megapixels depth camera which remains unchanged. On the flip side, for the front camera, it is now bumped to 50 megapixels from its 32 megapixels previous generation.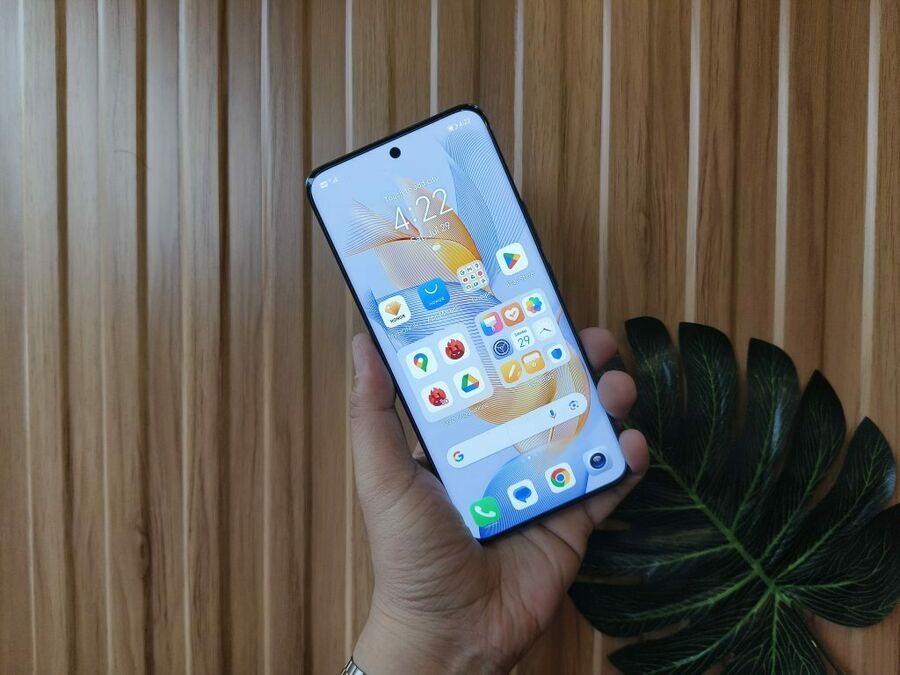 Another upgrade for the HONOR 90 5G is the display. It is now a 6.7-inch AMOLED display that slightly increases from the 6.67-inch of the HONOR 70. Aside from that, they packed some eye protection features like a flicker-free display and low blue light. It is nice to know that they added this kind of features. As plenty of people are gazed at their smartphones, it is better to have these features. Hopefully, this feature will further roll out to other HONOR smartphones in the future.
Here is our YouTube shorts about the HONOR 90 5G Zero Flicker Display.
As for the other specs of the display of the HONOR 90 5G it still has the same refresh rate having 120Hz. It is HDR10+ certified and a slight increase for the resolution of 2664×1200 pixels.
It was interesting to know that it is using a Qualcomm Snapdragon 7 Gen 1 Accelerated Edition which has a higher CPU speed. This is the first smartphone to use this kind of chipset as of writing this. Our unit paired with 12GB of RAM plus 7GB HONOR RAM Turbo and 518GB of storage.
Lastly for the battery, it is now finally a 5000mAh battery and can be charged by wired at 66W. Sadly it still doesn't have a wireless charging feature.
Stay Tuned For The HONOR 90 5G Full Review
This is just our unboxing and first impressions of the HONOR 90 5G. Stay tuned on our Facebook page and website for updates. The launch of the HONOR 90 5G is on August 15, 2023 and expect that we will be sharing our full review on the same day.