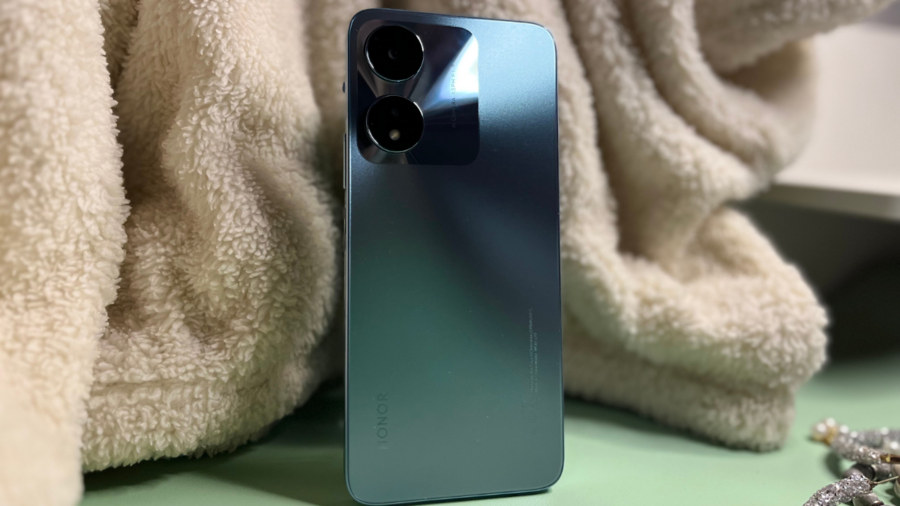 HONOR has been steadily growing their smartphone lineup over the past few years. As a brand focused on powerful performance at accessible prices, they've gained a solid following. Their latest release, the HONOR X5 Plus, aims to raise the bar even higher. In this first impressions review, I'll share my initial reactions after unboxing and setting up the X5 Plus. From its design and build quality to software experience, we'll take a look under the hood to assess HONOR's latest effort. While more thorough testing is still needed, consider this your sneak peek at whether the HONOR X5 Plus makes a good showing right out of the gate.

The Unboxing
The HONOR X5 Plus arrives in a sleek, minimalist white box that prominently showcases the model name, along with a clear picture of the phone on the cover. Upon opening the box, you'll find the phone itself, accompanied by a transparent silicone case for added protection. The package also includes a SIM ejector pin, a USB Type-C to Type-A cable, a quick start guide, and a charging brick. The phone is available in the captivating Cyan Lake color variant.
The First Glance
I've gotta say, the Cyan Lake color on this HONOR X5 Plus really made it stand out from my usual all-black phone lineup. The way it subtly changes in different lighting is pretty cool – almost like it's got its own mood ring going on. While the Midnight Black is a classic safe bet that'll go with anything, I can appreciate Honor trying something bolder with this blue-green shade. Initial impressions are it looks nicer in person than in pictures. Doesn't seem too flashy or bright either, so it should age well beyond just being a head-turner. Practical good looks are important if I'm going to be staring at this screen all the time. Fingers crossed the performance lives up to the pretty exterior.
I made the HONOR X5 Plus my primary device over the test period to get a real feel for the battery life. Notably, the battery performance exceeded expectations. With its impressive 5200mAh battery, this phone effortlessly sustained my content creation endeavors for two full days without needing a recharge, even with my typical usage of 15 hours a day. Its long-lasting nature is truly commendable.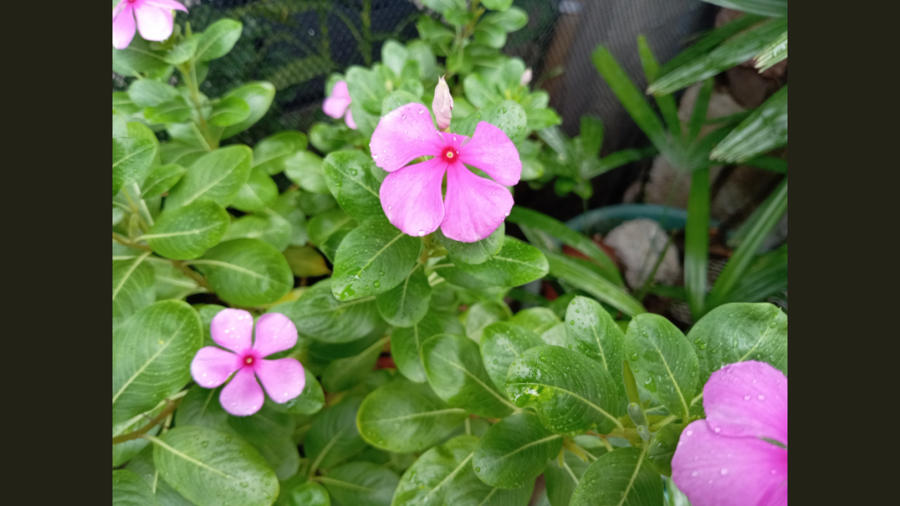 The HONOR X5 Plus features a 50MP main camera along with 2MP depth and 5MP cameras. I gave the setup a test run by snapping some photos around my neighborhood with the main 50MP sensor. You can check out a shot I got of a cute owl above, as well as a pink flower. Overall the camera hardware seems well-equipped for casual photographers looking to capture quality everyday moments. I'll be sure to put it through more extensive shooting tests during my full review.
The 6.56-inch LCD display on the HONOR X5 Plus caught my attention as well. Its 90Hz refresh rate provided noticeably smooth scrolling and animation. As someone who stares at phone screens for long periods, I appreciated the feature aimed at eye comfort. Even after lengthy browsing sessions, my eyes didn't feel overly strained. It's a nice addition for people who use their device a lot throughout the day. Overall the screen served up content very nicely in my testing so far.
The HONOR X5 Plus provides 128GB of built-in storage, which can be expanded further via microSD. This has proven plenty spacious for storing photos, videos, apps and more without issues. Powering it is the MediaTek Helio G36 processor. In my early testing, this chipset has delivered smooth and swift performance whether browsing websites, juggling multiple apps or using the camera. Multitasking faces no lag and the phone feels zippy overall. Both storage and power keep the user experience running at a nice clip.
More To Come In The Full Review
After spending some initial time with the HONOR X5 Plus, it's off to a promising start in terms of design, battery life, camera and everyday performance. I'll be conducting more in-depth tests and comparisons in the coming weeks as my full review is underway. Be sure to stay tuned for the release, where I'll dive into even more specs, features, and my overall assessment. You can also expect to learn pricing details when HONOR launches the X5 Plus globally on September 26, 2023. This has the potential to be an compelling option – keep an eye out for the final verdict coming soon.