Lian Li Digital Expo 2020 was held last July 1, 2020 and has been subsequently made available via YouTube. With the COVID19 pandemic on, COMPUTEX 2020 in Taiwan was cancelled. With that hardware companies such as Lian Li have held their own online event in lieu of COMPUTEX's cancellation.
Event Summary
In the Digital Expo, Lian Li has shared the following products along with their release dates and suggested retail price: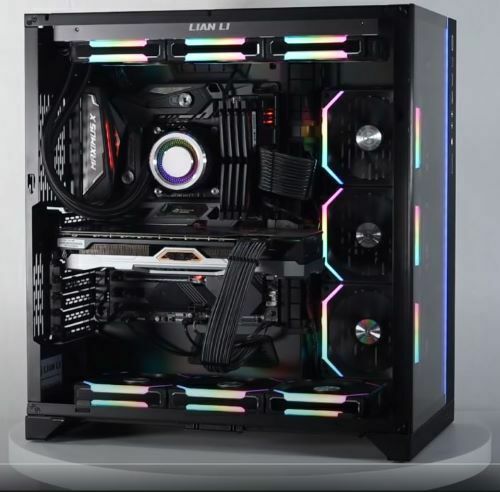 Lancool II MESH
Lancool 215
O11 Dynamic Mini
Odyssey X
Galahad 240 and Galahad 360 AIO water cooler
UNI Fan SL120
As a Lian Li user myself, I am excited for the daisy chainable UNI Fan SL120. It certainly reduces the wire clutter that I currently have on my O11 Dynamic with my 9 PWM fan setup. By using only three cables and an ARGB splitter, I'll be able to free up the space and reduce clutter.
Another nice product that I can go for is the Galahad 360 AIO water cooler. The CPU block design is slightly different as it has a magnetic disk we can turn to hide the Lian Li branding. Pump design is said to be different as well.
And if you're planning to build a compact monster PC, then the O11 Dynamic Mini is awesome compact case to have. But if you're a budget builder, then the Lancool 215 is looking to be a solid case for entry level builders.
Contest to Win an Intel Core i9 10900K
Also announced during the event, they are giving away an Intel Core i9 10900k to a lucky contestant of their raffle. To join click on the link: https://gleam.io/4T19W/lian-li-2020-digital-expo-giveaway HOWEVER, the contest is only up until July 8, 2020 so be sure to enter ASAP.